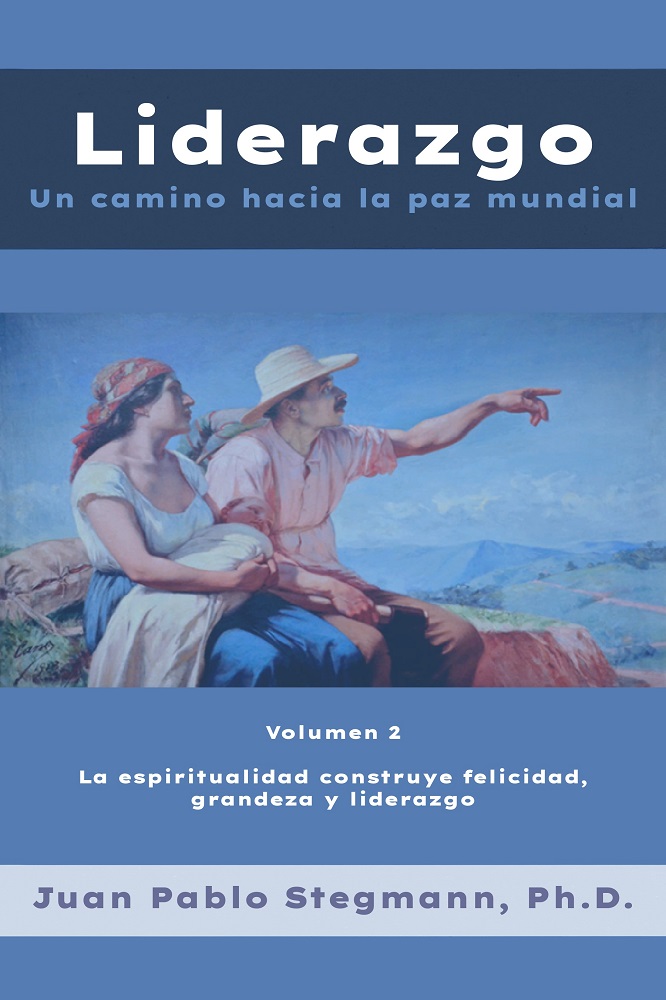 Liderazgo: Un camino hacia la paz mundial – Vol. 2 La espiritualidad construye felicidad, grandeza y liderazgo
por Juan Pablo Stegmann, Ph.D.
Este libro da inicio a la serie «Liderazgo: un camino hacia la paz mundial», que muestra cómo la espiritualidad es una parte esencial de la vida y la felicidad de una persona, y desempeña un rol fundamental en el funcionamiento de la sociedad, la cultura, la economía política y la gestión de las organizaciones.
En este volumen se nos invita a descubrir la espiritualidad, a fortalecerla e incorporarla como parte consciente de la vida, para poder vivirla positivamente, resolviendo sus complejidades y desafíos.
La espiritualidad nos ayuda a construir conocimiento, a descubrir belleza, bondad, verdad y valores superiores; a descubrir la presencia de Dios en nuestras vidas, a construir nuestra relación con Él; a construir relaciones basadas en valores y en el amor; a construir discernimiento; a encontrar el sentido de nuestras vidas, que nos ayuda a enfrentar el sufrimiento y nos inspira y energiza para transformar la realidad; la espiritualidad nos sana, nos impulsa a emprender acciones sociales, promueve el cambio social.
Este libro introduce una nueva agenda. Promueve el surgimiento de un mundo diferente en el que la espiritualidad, la grandeza y el liderazgo resuelven problemas que hoy parecen irresolubles. Esta obra es el resultado de un sólido trabajo de investigación, apoyado en más de 800 fuentes bibliográficas y análisis estadísticos.
Libro en Rústica: $9.99 | Kindle $9.99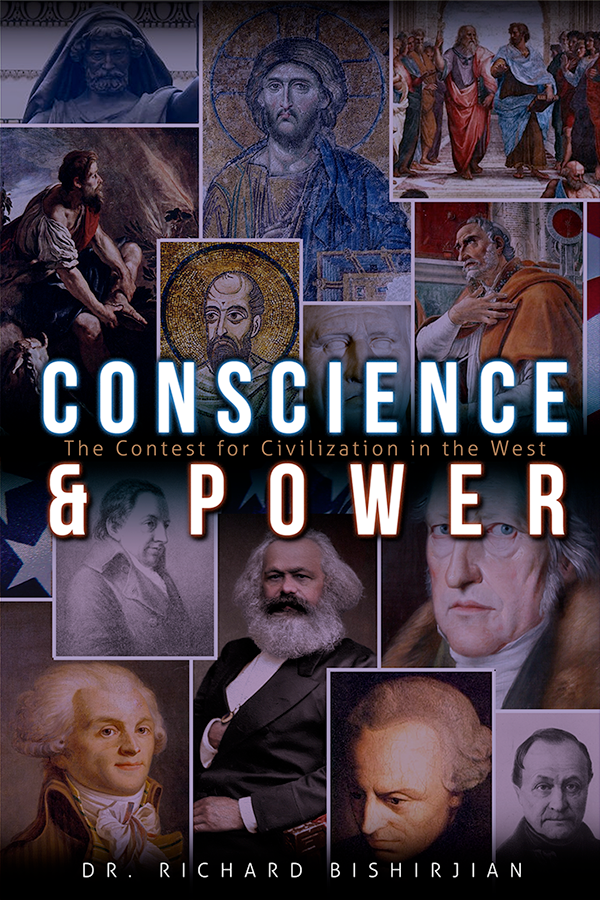 Conscience and Power: The Contest for Civilization in the West by Dr. Richard Bishirjian Conscience and Power examines how civilization in "the West" arose after the fall of the Roman Empire and has grappled ever after with a desire of citizens of nations of Western...
read more