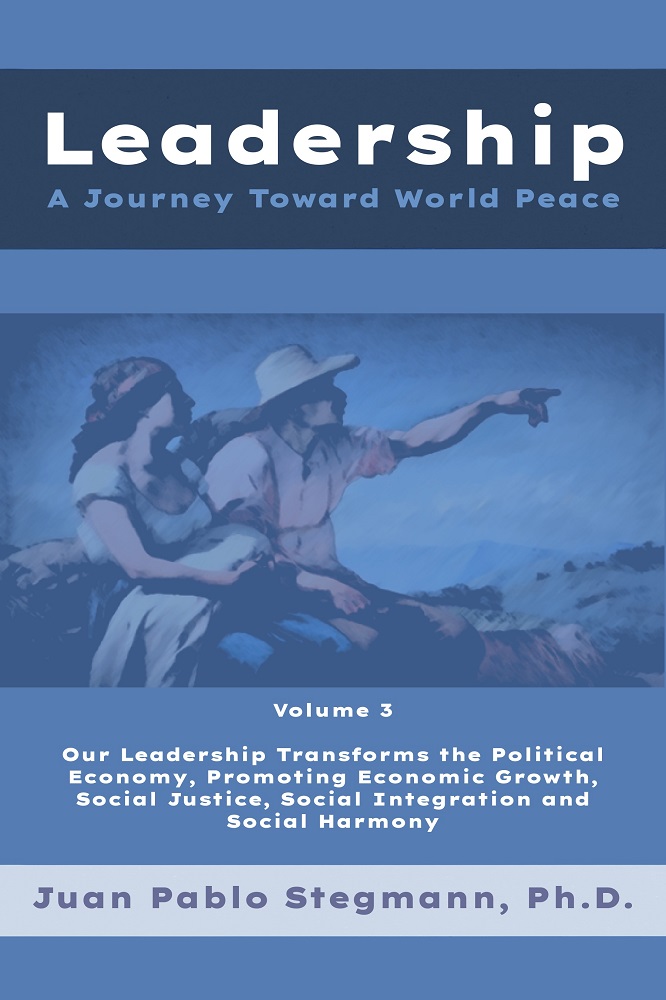 Leadership: A journey toward world peace – Vol. 3 Our leadership transforms the political economy, promoting economic growth, social justice, social integration and social harmony
by Juan Pablo Stegmann, Ph.D.
This book is the third of the four volumes: "Leadership: A Journey Toward World Peace," showing how a leadership culture transforms the political economy, maximizing Edvinsson's National Intellectual Capital: human, social, renewal, and process capital, promoting economic growth and social justice. A leadership culture introduces values superior to traditional cultural opposites, individualism versus collectivism, promoting social integration and harmony. A leadership culture introduces a new political economy orientation, different from the right and the left, promoting social cooperation, strengthening democratic institutions. A leadership culture helps to reduce the scourge of populism as a political economy, which is destroying the institutions of entire nations, their freedoms, and their economies, generating the exodus of millions of inhabitants. This book proposes a new political economy agenda, focusing on educating society on the role of spirituality, greatness, and leadership, promoting world peace. This work results from a solid research effort, supported by more than 800 bibliographic sources and statistical analyses.
Paperback $14.99 | Kindle $9.99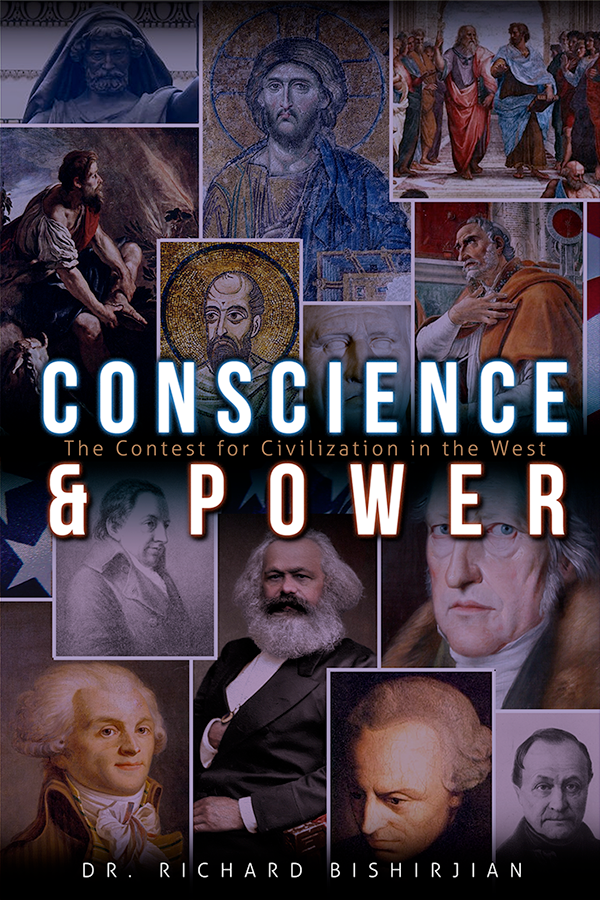 Conscience and Power: The Contest for Civilization in the West by Dr. Richard Bishirjian Conscience and Power examines how civilization in "the West" arose after the fall of the Roman Empire and has grappled ever after with a desire of citizens of nations of Western...
read more