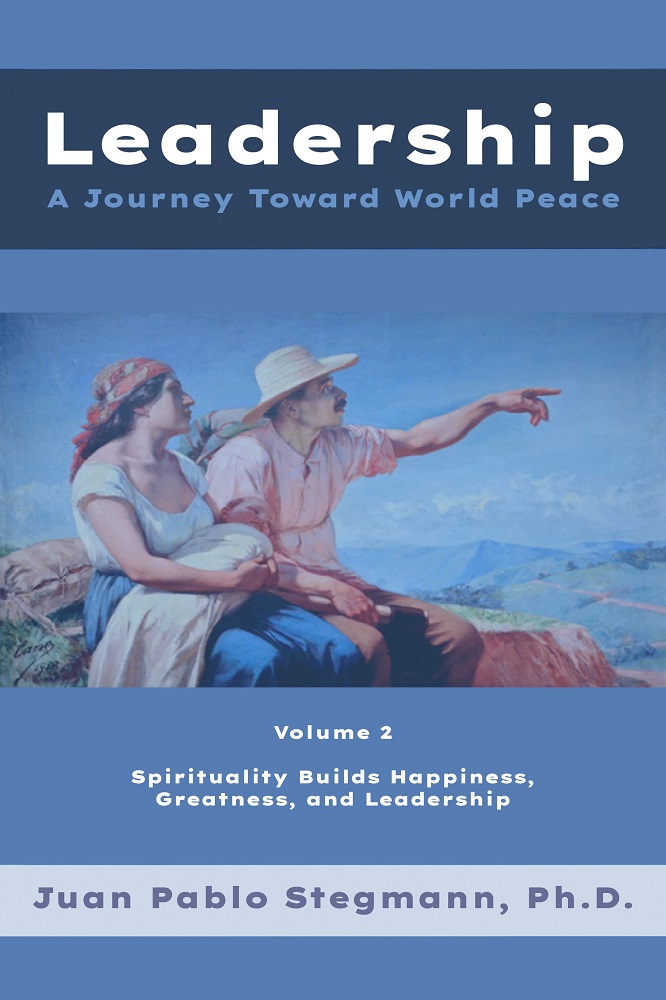 Leadership: A journey toward world peace – Vol. 2 Spirituality builds happiness, greatness, and leadership
by Juan Pablo Stegmann, Ph.D.
Everyone wants to be a leader; however, how do we build our leadership? How can we build leadership with greatness to positively impact our lives and society? This series invites us on a journey to build greatness and leadership, positively impacting the culture, political economy, and decision-making. 
This book is the beginning of the journey of this series: "Leadership: A Journey Toward World Peace," showing how spirituality is an essential part of a person's life and happiness and crucial for the functioning of society, culture, political economy and management of organizations. This book helps us discover our spirituality, strengthen it, and incorporate it as a conscious part of our lives, to live our life positively, resolving its complexities and challenges. Our spirituality helps to build knowledge, discover beauty, goodness, truth and our higher values, discover God's presence in our lives, building our relationship with Him and a better world, building relationships based on values and love, building discernment, finding the meaning of our lives helping us to solve suffering, inspiring and energizing us to transform reality, healing ourselves, driving us to undertake social actions, social change. This book introduces a new agenda, promoting a different world in which spirituality, greatness and leadership solve problems that today seem unsolvable. This work results from a solid research effort, supported by more than 800 bibliographic sources and statistical analyses.
Paperback $24.99 | Kindle $9.99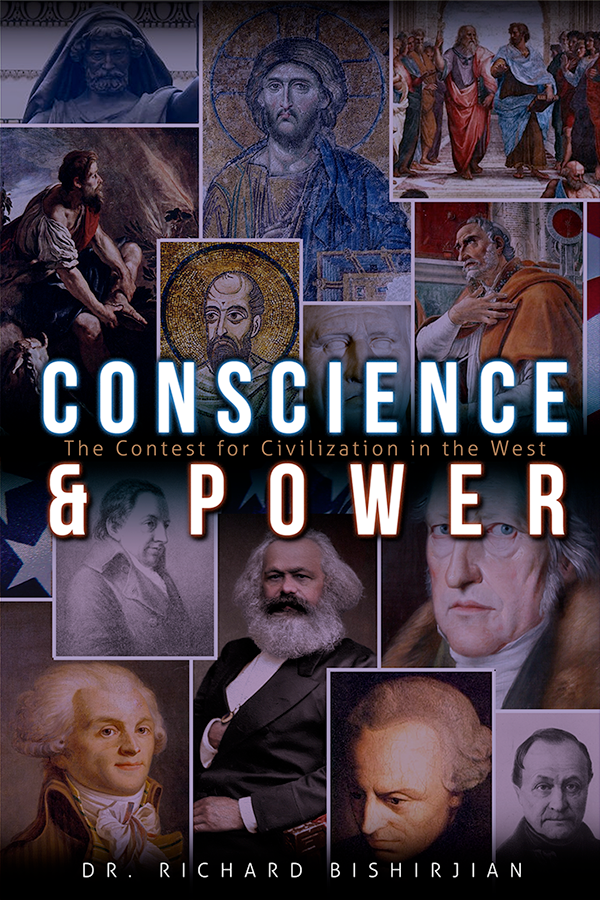 Conscience and Power: The Contest for Civilization in the West by Dr. Richard Bishirjian Conscience and Power examines how civilization in "the West" arose after the fall of the Roman Empire and has grappled ever after with a desire of citizens of nations of Western...
read more