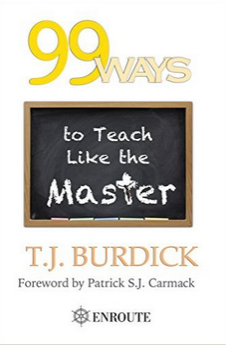 99 Ways to Teach Like the Master
by T.J. Burdick
99 Ways to Teach Like the Master is a journey into the instructive techniques of Jesus. By learning from the Master, we can learn better how to communicate and impart knowledge to others. Whether it is for the teacher of a small classroom or a large symposium, or a home school parent, T.J.'s insight into the teaching style of Christ is one of a kind and proves to be a useful resource to any teacher.
Paperback $11.99 | eBook $9.99
PRAISE FOR 99 WAYS
"This little book is the kind of grounded reminder every educator needs about why, how, and what we teach our children, parents especially. The most fundamental answers all go back to Scripture, and T.J. Burdick has laid the model out in a concise and accessible format, a mini-reference book when you need to grab the truth."
– Stacy Trasancos, chief editor for Catholic Stand and senior editor at Catholic Lane
"T.J. Burdick's 99 Ways to Teach Like the Master is, literally, a godsend.  This book offers prayerful wisdom, insight, inspiration and advice that I think will be a blessing for anyone struggling to find the right way to teach with gospel values in today's world.  Accessible, yet insightful, T.J.'s engaging style will captivate teachers across a wide spectrum — from public schools to home schools, in CCD or adult education.  Using concrete examples from scripture, and sound principles of education, 99 Ways to Teach Like the Master can teach all of us how better to communicate with fervor and faith."
– Deacon Greg Kandra, veteran broadcast journalist and blogger at Aleteia.com
"With 99 Ways to Teach Like the Master, T.J. Burdick has created a terrific tool for educators. Blending sacred scripture with novel techniques and strategies, T.J.'s book belongs in every classroom as part of a teacher's arsenal of professional development resources. And since every parent is indeed the primary educator of their children, I'd like to see 99 Ways to Teach Like the Master in every kitchen too! Pick this up for yourself or your favorite educator and enhance the world of the students you serve."
– Lisa M. Hendey, Founder of CatholicMom.com and author of A Book of Saints for Catholic Moms
"Teacher and writer,  T.J. Burdick has crafted a book that equips teachers to proclaim the gospel without speaking a word. A few minutes every morning reading 99 Ways to Teach Like the Master will prime teachers to set an example that will bring the living Word of God to their students. And so the gospel that works in our hearts by the Holy Spirit will touch their lives."
– Bert Ghezzi, co-author of Discover Christ, Developing a Personal Relationship with Jesus
ABOUT THE AUTHOR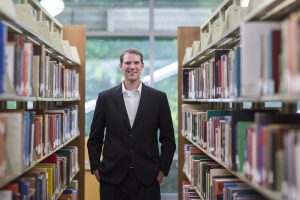 T.J. Burdick is the author of several books and article on the Catholic faith. He is the founder of the Dominican Institute (dominicaninstitute.com) and blogger at tjburdick.com. A missionary to Latin America, T.J. writes on how to grow in holiness amongst the distractions and difficulties of the current age. He resides in Grand Rapids, MI, with his wife and four children when he is not on mission all over Latin America and throughout the United States.
OTHER CATHOLIC BUSINESS AND EDUCATION BOOKS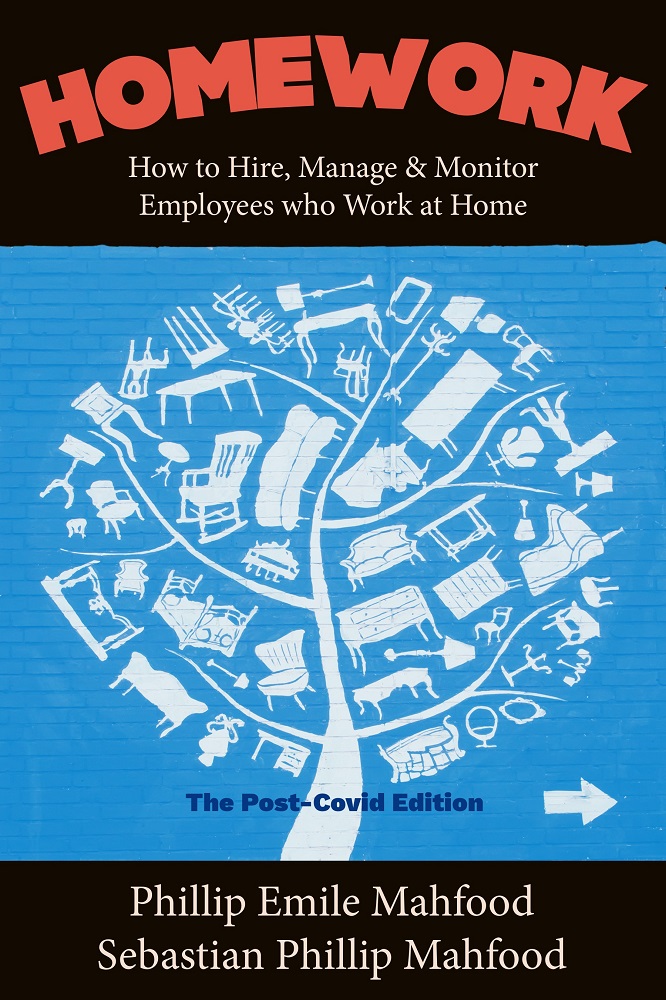 Homework: How to Hire, Manage & Monitor Employees who Work at Home (Post-Covid Edition) by Phillip Emile Mahfood and Sebastian Phillip Mahfood Aren't telecommuters just employees who work at home? In the landmark 1992 edition of Homework: How to Hire, Manage &...
read more