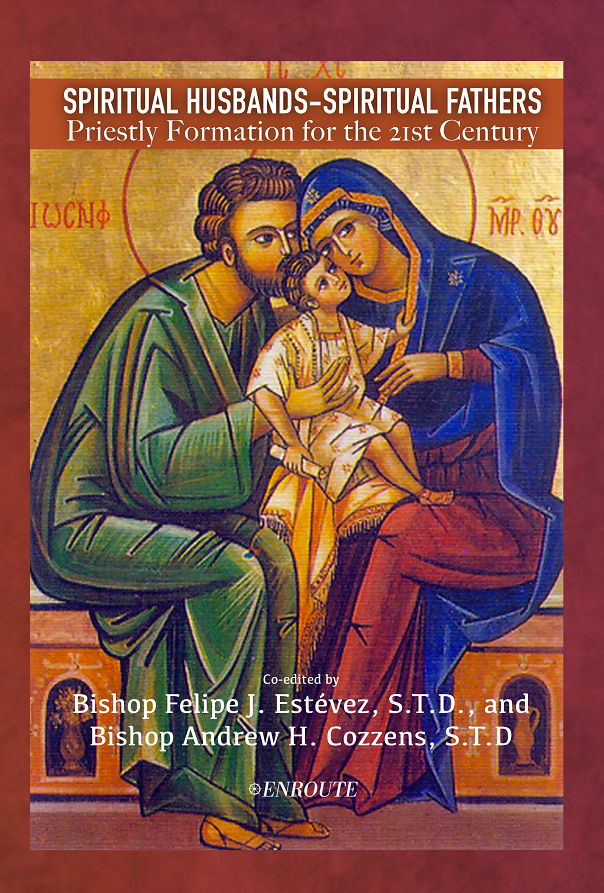 Spiritual Husbands-Spiritual Fathers: Priestly Formation for the 21st Century
by Bishop Felipe J. Estévez, S.T.D., and Bishop Andrew H. Cozzens, S.T.D.
In Spiritual Husbands-Spiritual Fathers: Priestly Formation for the 21st Century, Bishops Estévez and Cozzens fulfill a desire of the Church expressed in the 2016 Ratio Fundamentalis and the Program for Priestly Formation, 6th edition, in delivering an in-depth spiritual and psychological resource that engenders affective maturity and fruitful chaste celibacy for a renewal of priestly formation. The materials made available in this book will assist seminary formators in providing an integral formation that takes into account the human and spiritual needs of candidates being formed for the Catholic priesthood and help them determine if those candidates are capable of living the fullness of self-gift required by celibacy and how to form them deeply in that self-gift. As a result, this book provides nothing short of a tour de force for contemporary Catholic priestly formation.
Paperback: $29.95 | Kindle: $29.95
ABOUT THE EDITORS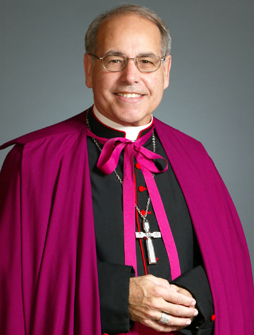 The Most Rev. Felipe J. Estévez was born Feb. 5, 1946, in Havana, Cuba, and arrived in the United States on an Operation Pedro Pan flight as a teenager. He was ordained in 1970 and has done extensive studies in spiritual theology, earning a doctorate from Gregorian University in Rome. He is fluent in English, Spanish, French and Italian. From 2001 to 2003, Bishop Estévez served as spiritual director of St. Vincent de Paul Regional Seminary in Boynton Beach, Fla. where he served as rector from 1980 to 1986. He was the pastor of St. Agatha Parish in Miami for 14 years, while also directing campus ministry at Florida International University. Appointed Auxiliary Bishop on Nov. 21, 2003, and ordained Jan. 7, 2004, he oversaw the archdiocese's Ministry of Pastoral Services including family life, youth, campus, prison and respect life ministries, as well as all church movements and new communities. In 2010, he was appointed Vicar General of the Archdiocese of Miami. On April 27, 2011, Pope Benedict XVI named Auxiliary Bishop Felipe J. Estévez the tenth Bishop of St. Augustine. He was installed on June 2, 2011, at St. Joseph Catholic Church in Jacksonville. Bishop Estévez is the second of three children (Carlos and Marty) of the late Adriano and Estrella Estévez.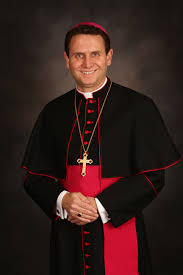 The Most Rev. Andrew Cozzens, S.T.D., is the Auxiliary Bishop of the Archdiocese of St. Paul and Minneapolis. He worked in seminary formation for 8 years as a formator in the external forum, professor, and interim rector. He currently serves as the President of the Seminary Formation Council, of which he is also a founding member, and the President of the Institute for Priestly Formation based in Omaha Nebraska. His doctoral dissertation, Imago Vivens Iesu Christi Sponsi Ecclesiae: The Priest as a Living Image of Jesus Christ the Bridegroom of the Church through the Evangelical Counsels, focused on the relationship between the priesthood and the evangelical counsels based on the priest's call to live in imitation of Christ, the Bridegroom of the Church.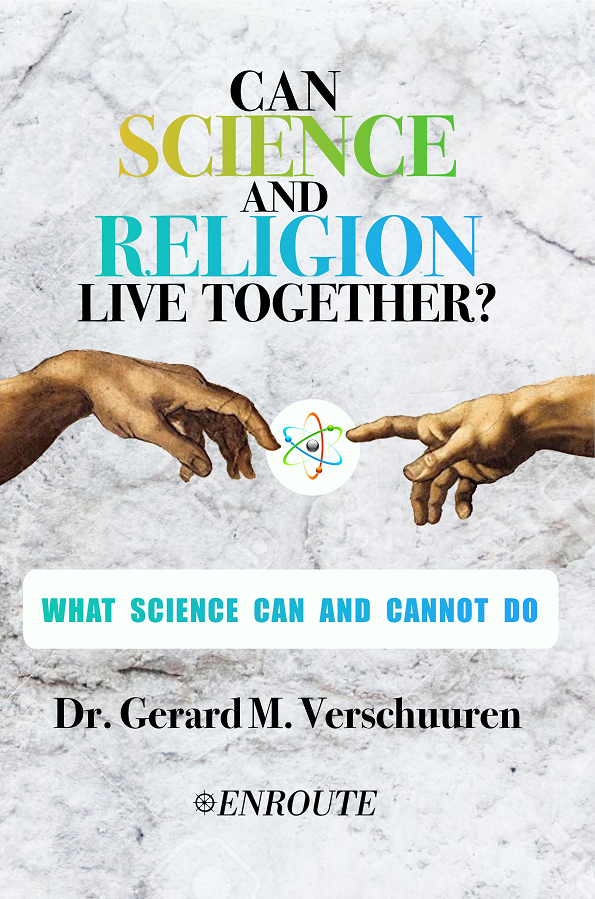 Can Science and Religion Live Together? What Science Can and Cannot Do by Gerard M. Verschuuren Undoubtedly, science has one of the most impressive track records in human history. It is a success story that keeps persistently adding new achievements to the list, with...
read more