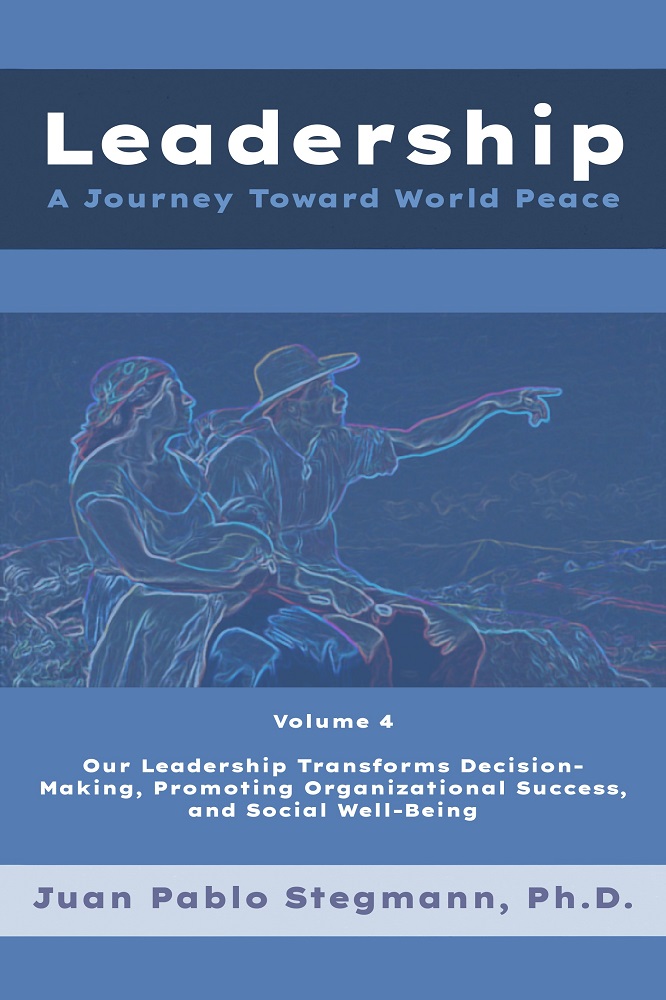 Leadership: A journey toward world peace – Vol. 4 Our leadership transforms decision-making, promoting organizational success, and social well-being
by Juan Pablo Stegmann, Ph.D.
This book is the fourth of the four volumes: "Leadership: A Journey Toward World Peace," introducing an entirely new strategic management framework based on economic models, placing economic value creation and resources at the center of decision-making. It shows how to navigate all strategic management on one page, identifying the recommended strategies for the coming years and the theories that support them, knowing if our strategies help create economic value. A leadership culture maximizes resources in terms of Edvinsson's Intellectual Capital: human, social, and structural capital, transforming strategic management, business ethics, and corporate social responsibility, promoting organizational success and social well-being. A leadership culture promotes decision-making based on discernment, far superior to traditional critical thinking, promoting harmony and cooperation among stakeholders, maximizing Intellectual Capital, solving strategic, social, and ethical dilemmas of organizations, and promoting world peace. This work results from a solid research effort, supported by more than 800 bibliographic sources and statistical analyses.
Paperback $9.99 | Kindle $9.99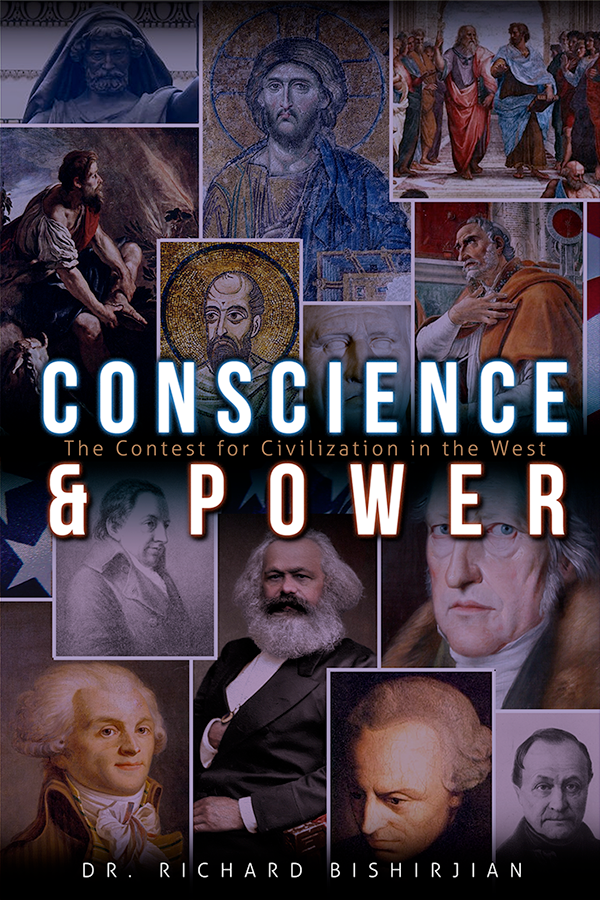 Conscience and Power: The Contest for Civilization in the West by Dr. Richard Bishirjian Conscience and Power examines how civilization in "the West" arose after the fall of the Roman Empire and has grappled ever after with a desire of citizens of nations of Western...
read more