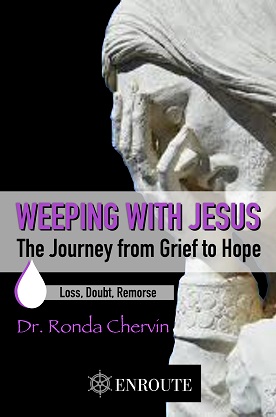 Weeping with Jesus: The Journey from Grief to Hope
by Dr. Ronda Chervin
In the past the word grief was used only to describe the sorrow of loss through death. Nowadays pain coming from other kinds of losses such as rejection and divorce are also seen to involve grieving. Even though Weeping with Jesus is not designed to help with such forms of grief, what you read could help you encounter the personal love of Jesus for you in any kind of heartbreak.
Paperback $14.99 | Kindle $9.99
TESTIMONIALS
My grief was intense. I read the manuscript of Weeping with Jesus and it gave me what I need to have hope in the midst of my tears. The book showed me how to lift up my husband's soul into the arms of Christ and surround him with heavenly angels. – Dorothy Scalise, Parish Prayer Warrior, St. Charles Borromeo Church, North Carolina
ABOUT THE AUTHOR
NOTE FROM RONDA
Since writing Weeping with Jesus, one of my daughters was felled by cancer. While in home-hospice, her twin sister wrote a poem to encourage her which was put to music and dance.  Viewers loved this you-tube, applicable not only to someone being in hospice but to all kind of grieving.  Here is the link: http://www.rondachervin.com/new.htm 12/18/17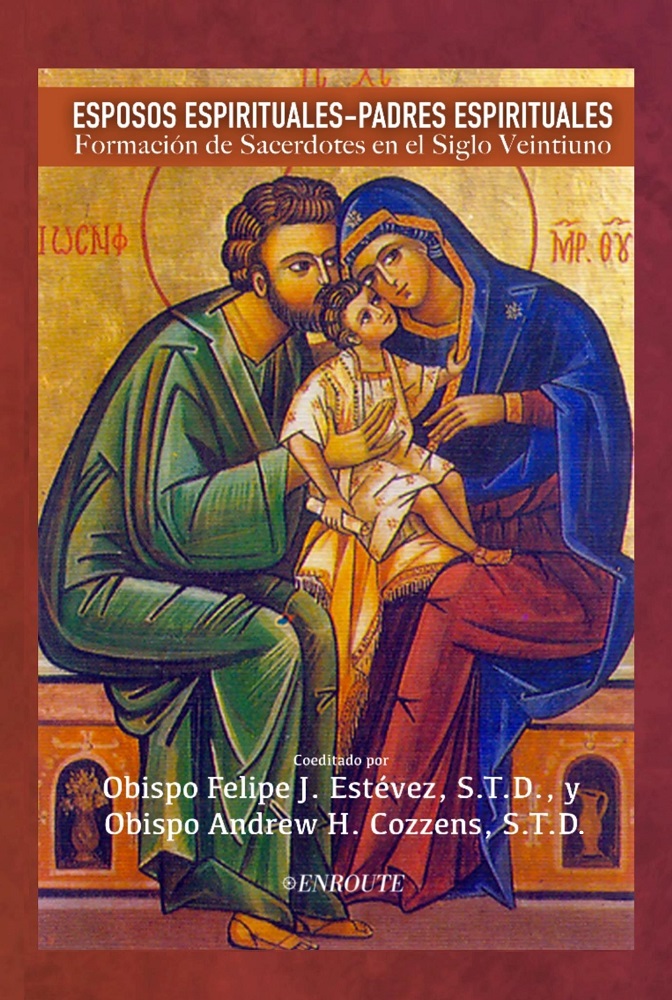 Esposos Espirituales - Padres Espirituales: Formación de Sacerdotes en el Siglo Veintiuno por Obispo Felipe J. Estévez, S.T.D., y Obispo Andrew H. Cozzens, S.T.D. ¡Ahora en español! En este libro se dan muchas referencias que asisten en la formación integral y que...
read more