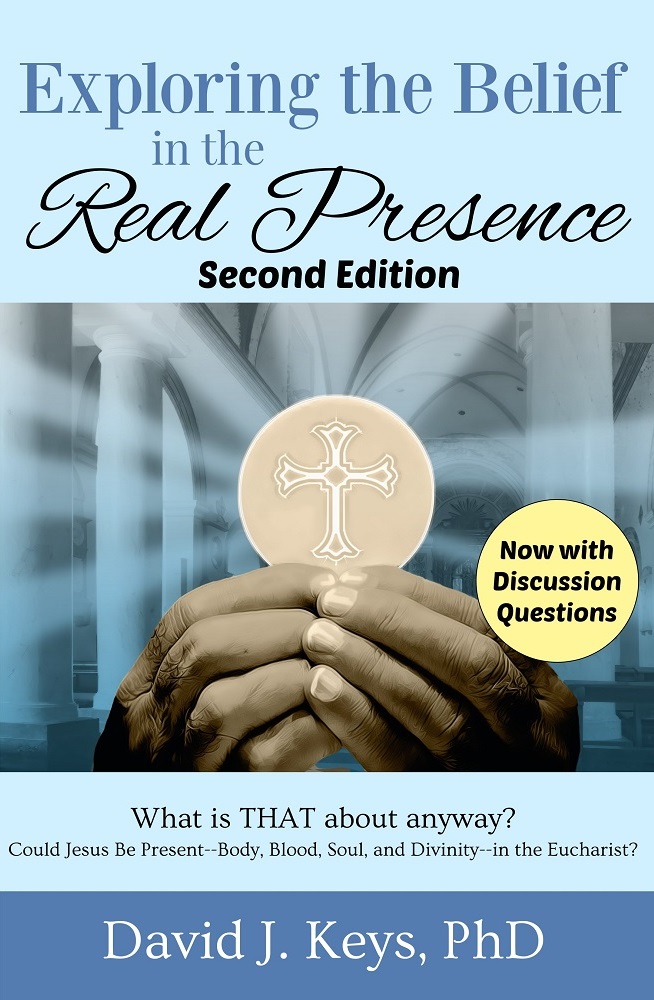 Exploring the Belief in the Real Presence (Second Edition)
by Dr. David J. Keys
When an evangelical minister asked him why one would believe that Jesus is present — body, blood, soul, and divinity — in communion, Dr. Keys began an intensive study into the ancient Christian belief of what is now often termed the Real Presence of Jesus in the Eucharist. This book is a result of that quest and presents the scriptural, historical, and even miraculous basis for such a belief.
Hardback $21.95 | Paperback $16.95 | Kindle $9.99
TESTIMONIALS
"The author's profound devotion to the Eucharist comes across plainly in the pages of this text. In a clear and straightforward way, Dr. David Keys welcomes the reader along a step-by-step journey into a deeper appreciation of this mystery of faith. He places the tools of logic and science at the service of a faith seeking understanding. His explanation of the sacrament's meaning and application to daily life inspires a deeper love for Jesus Christ truly present in the Eucharist." – Fr. John O'Brien, S.T.D., Academic Dean, St. John's Seminary in Camarillo, CA
"Dr. David Keys explains the Real Presence of Christ in the Eucharist in a comprehensive and comprehensible way. A must-read for anyone desiring to understand the Catholic doctrine of transubstantiation." – Dr. Sebastian Mahfood, OP, co-author with Dr. Ronda Chervin of Catholic Realism: A Framework for the Refutation of Atheism and the Evangelization of Atheists
ABOUT THE AUTHOR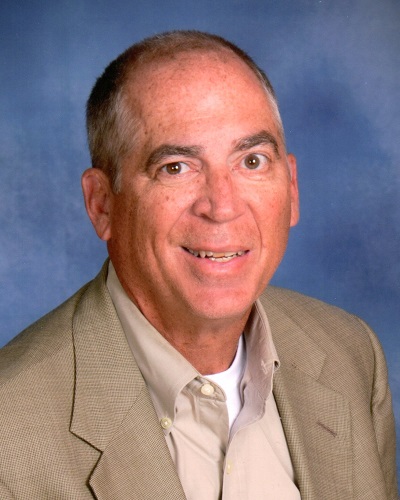 Dr. David Keys has a PhD in physics from Washington University in St. Louis, Missouri (1984), and a master's degree in theology from Franciscan University, Steubenville, Ohio (2012). For thirty-eight years, he worked in the field of Medical Physics, being involved in the physics of radiation for diagnostic imaging and for the treatment of cancer patients. Having completed his degree in theology, he has now left Medical Physics and has become a Catholic speaker and author with an interest in the synthesizing of science with religion.
Scholars of the Sacred: Dominican Theologians in Late Medieval Byzantium by James Likoudis This in-depth study of the Catholic–Orthodox reunion efforts during the tumultuous 11th –15th centuries reveals the vital role played by the Dominican Order in shaping the...
read more