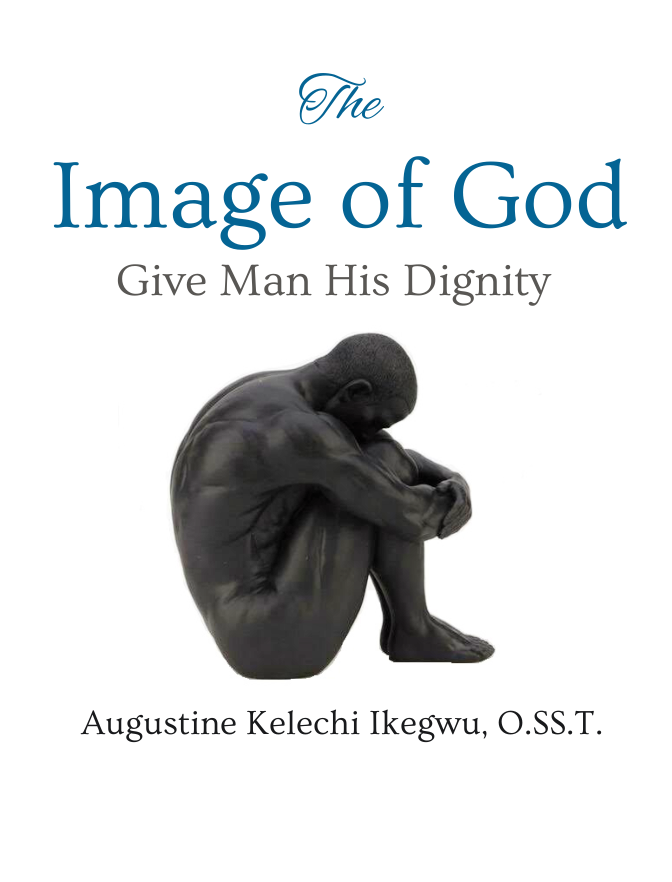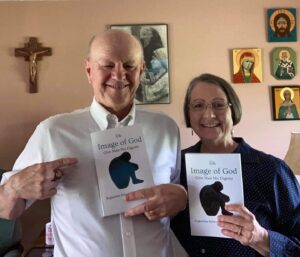 A distinguished publisher and the owner of 𝙎𝙩𝙤𝙨𝙨 𝘽𝙤𝙤𝙠𝙨, Sir Stephen Leininger and his wife, Donna Leininger
The Image of God: Give Man His Dignity
by Augustine Kelechi Ikegwu, O.SS.T.
The African man is called to a sober reflection about himself in relation to others and about the reason for and meaning of his existence on earth. Through the Catholic Church's teachings, which defend the personhood and dignity of man, the African man is made aware of the vitality of others through a fraternal love that equalizes and mirrors the image of God in him. In his relationships with other men, therefore, the African man is expected to manifest his dignified nature, which is of divine origin. This work thus argues for a positive relationship among members of African societies in spite of religious, social, and political differences.
Paperback: $19.95 | Kindle: $9.99
TESTIMONIALS
"The idea of universal human dignity is a product of biblical religion and is indefensible apart from it. In the modern era, in the West, it remains as the vestige of a once-dominant religion. Honored in the abstract, it is disregarded or attenuated when it proves inconvenient to corporations, armies, or states. Augustine Kelechi has produced a useful survey of human dignity and its historical development in church and society. He raises important and urgent questions that are relevant to politics, law, international relations, and economics. With Christianity in eclipse, the universality of human dignity is increasingly imperiled, and more categories of persons are vulnerable to abuse. This is an issue that commands the attention of Christians everywhere." – Mike Aquilina, award-winning author of more than fifty books on Catholic history, doctrine, and devotion. His best known book is, The Fathers of the Church.
"It is my privilege to witness Mr. Kelechi's incredible work as he developed his thesis and purposes for writing this book. The topics need major attention from Catholic scholars, sociologists, cultural researchers, and spiritual communities whose efforts are prioritized around church development and the spread of the Gospel in the African continent. His research deserves strong consideration from all who invest in global projects, academic research, and community development regarding faith-based initiatives and improvement of church growth in third-world countries. Mr. Kelechi, I salute you for your hard work, desire to constantly improve the details, and strong commitment toward your vocation and spreading the Gospel. Great work!" – Dr. Chad Newton, Ph.D., an online Adjunct Educator at Bethel University, College of Professional Studies, and Research Fellow for Cornerstone Leadership Institute
"Augustine Kelechi Ikegwu guides the reader of The Image of God: Give Man His Dignity as they delve into a topic that is of timeless and timely importance. Reasons for the defense of Human Dignity and its violation in History are covered. Philosophical, and Scriptural arguments are presented to give a full treatment of the topic. Slavery, Human Trafficking, Economic Discrimination are addressed. Tribalism, Sexism, Racism and more are covered. As the author is Nigerian he gives extra attention to the difficulties experienced in Africa. This book is a serious read about a vital matter that should be on the shelf of every person who champions the Fundamental Right of Human Dignity." – Dennis P. McGeehan, author of The Diaries of Joseph and Mary. He blogs at www.warriorsworlddad.com. He has written for Biblezon Children's Tablet and published in several Catholic magazines such as The Word Among Us and Seton Homeschool Magazine. He is a member of the Catholic Writer's Guild.
"Augustine Kelechi has written an incredibly astute book on the important subject of human dignity.  This work is an easy read, but it is at the same time deep and rich in content.  Not only do we get a sense of what the Church teaches us in this area, the author exposes us to the history and development of human rights in several countries around the world.  I highly recommend this book." – Paul A. Nelson, Catholic author of Christians Must Reunite: Now is the Time
"The metaphysical foundations of the recognition of human dignity, historically, emerges within the Church, an incarnation through salvation history of the Body of Christ. To the extent that the Church's teachings on dignity lose favor, society as a whole risks losing the implicit edifice upon which the legality of international human rights are recognized and protected. Augustine Kelechi Ikegwu's timely and important book, The Image of God: Give Man HIs Dignity, is a powerful reminder of the dire need for the acknowledgement and defense of the Christian conception of human dignity for the protection of the rights of the most vulnerable. Ikegwu expertly demonstrates the development of Western conceptions of dignity from Cicero and Aquinas, through to Kant and Wollstonecaft. His work is especially persuasive in that the author's own experiences and accounts of dehumanization in his native Africa, illustrate what is at stake when human dignity is disregarded by society." – Brent Dean Robbins, Ph.D., Author of The Medicalized Body & Anesthetic Culture: The Cadaver, the Memorial Body, & The Recovery of Lived Experience and Professor of Psychology, Point Park University, Pittsburgh, PA, USA. 
"Augustine's work is quite  apt and well done. Reading this book,  I knew it was just what I was looking for: a great way to quickly and painlessly evaluate and understand the violation of the dignity of the human person in the world in general,  Africa, and Nigeria in particular. Thank you for filling this niche,  and I recommend this work for all lovers of knowledge." – Chidimma S. Ikea, Ph.D.,  Imo State University (IMSU),Owerri, Imo state Nigeria
"The dignity of the human person is under attack more now than at any other time in history.  Man is made in the image of God and as such deserves dignity and respect.  This goes applies to both sexes, all races, and nationalities.  Augustine Kelechi does a masterful job of synthesizing the issues and analyzing them with the context of catholic thought.  The end result is a masterful work that defends the dignity and worth of the human person.  Well done." – William Hemsworth M.Div., MATS, Columnist at Patheos and Catholic Stand
ABOUT THE AUTHOR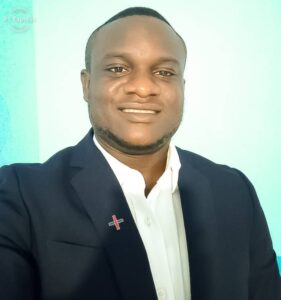 Ikegwu Augustine Kelechi was born and raised in Upe Town Autonomous Community in Ngor-Okpala Local Government Area, Imo State, Nigeria. He's a Religious, a graduate of Philosophy from Claretian Institute of Philosophy, located in Maryland Nekede in Owerri, Imo State, Nigeria. Augustine obtained a Bachelor in Philosophy (B.Phil) from Pontifical Urban University Rome, and Bachelor of Arts (B.A) from Imo State University Owerri, Nigeria, and is currently undertaking a course in Theology outside of his home country, Nigeria.
Aside from being a prolific writer, he is also a speaker and blogger with numerous articles published in various secular and catholic newspapers and magazines. A vocal human right activist, his latest interview was conducted by a team of Fearologists from a school of thought known as (Fearism) on the existence of fear.
OTHER CATHOLIC ACADEMIC BOOKS
Scholars of the Sacred: Dominican Theologians in Late Medieval Byzantium by James Likoudis This in-depth study of the Catholic–Orthodox reunion efforts during the tumultuous 11th –15th centuries reveals the vital role played by the Dominican Order in shaping the...
read more