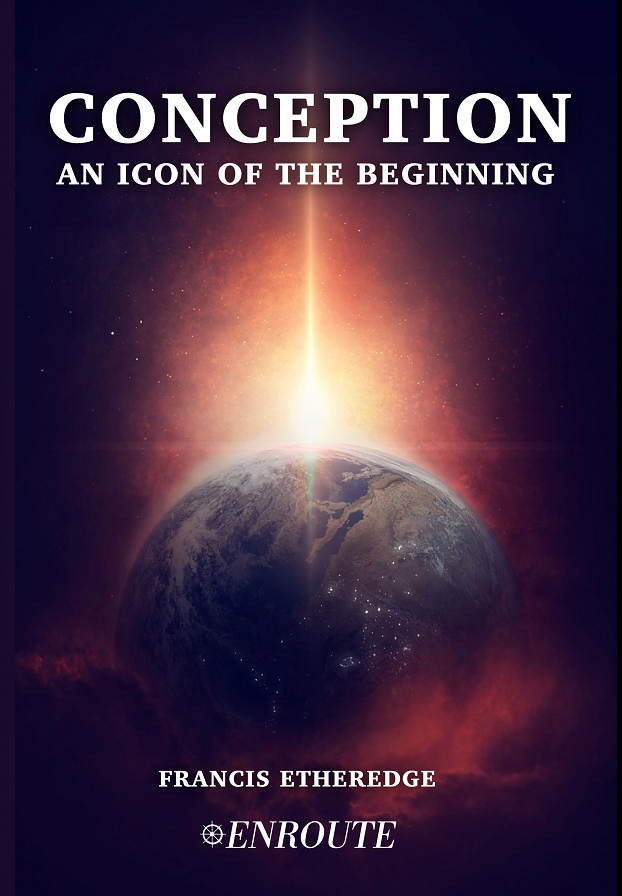 Conception: An Icon of the Beginning
by Francis Etheredge
A book to plunge into the debate on the beginning of life like a life-boat dropping into the stormy seas filled with a variety of arguments both simple and more complex, drawing on reason, evidence and expert human biologists, the wisdom of Scripture, the Fathers and the Magisterium of the Catholic Church, with extensive contents for searching the many varied and diverse kinds of contributions and launched in the hope of helping the unborn, the frozen and all who are open to be touched by the wonder of life but lost in a bewildering maze of difficulties.
Each one of us is a witness to a beginning. Learning to speak about that beginning is a personal work that we share with others. This book, then, takes up those initial questions, sources and terms that help us to make sense of human conception and express it "a-freshly". Each of us comes to exist through others: a child has a father and a mother and is embedded in a family. Indeed, if to be conceived is to be "conceived-in-relationship" then we are an Icon of the Beginning. Just, however, as "the beginning of creation" expressed an act of the mystery of God, so does the conception of each one of us; and, therefore, exploring human conception is at the same time an exploration of how human conception "recapitulates" the mystery of man's creation.
The book is invaluably enriched by a variety of contributors: Dr Mary Anne Urlakis' General Foreword, two poems by her daughter, Grace Marie Urlakis, and by helpful Forewords to each of the chapters from Dr. Joseph Tham, LC, Dr. Ronda Chervin, Dr. Michael Baggott, LC, Sr. Helena Burns and Kathleen Sweeney; there is an invaluably discerning review of the scientific knowledge of human conception provided by Professors Justo Aznar and Julio Tudela (in Chapter V: Part II); in addition, there are a variety of modern images from the Unesco Bioethics in Art Competitions; and, finally, there is a challenging End Word: A New Beginning, by Dr. Elizabeth Bothamley Rex.
Paperback $29.95 | Kindle $9.99 
See also Humana Communitas, the Letter of His Holiness Pope Francis to the President of the Pontifical Academy for Life for the 25th Anniversary of the Establishment of the Academy.
Disputed Catholic Landmarks by Gerard Verschuuren Everyone's life has landmarks: when you were born, when you graduated from school, when you got your first job, when you got married, and so many more. There must be many landmarks in the history of the Catholic...
read more