 Conception: An Icon of the Beginning
by Francis Etheredge
A book to plunge into the debate on the beginning of life like a life-boat dropping into the stormy seas filled with a variety of arguments both simple and more complex, drawing on reason, evidence and expert human biologists, the wisdom of Scripture, the Fathers and the Magisterium of the Catholic Church, an extensive contents for searching the many varied and diverse kinds of contributions and launched in the hope of helping the unborn, the frozen and all who are open to be touched by the wonder of life but lost in a bewildering maze of difficulties.
Each one of us is a witness to a beginning. Learning to speak about that beginning is a personal work that we share with others. This book, then, takes up those initial questions, sources and terms that help us to make sense of human conception and express it "a-freshly". Each of us comes to exist through others: a child has a father and a mother and is embedded in a family. Indeed, if to be conceived is to be "conceived-in-relationship" then we are an Icon of the Beginning. Just, however, as "the beginning of creation" expressed an act of the mystery of God, so does the conception of each one of us; and, therefore, exploring human conception is at the same time an exploration of how human conception "recapitulates" the mystery of man's creation.
The book is invaluably enriched by a variety of contributors: Dr Mary Anne Urlakis' General Foreword, two poems by her daughter, Grace Marie Urlakis, and by helpful Forewords to each of the chapters from Dr. Joseph Tham, LC, Dr. Ronda Chervin, Dr. Michael Baggott, LC, Sr. Helena Burns and Kathleen Sweeney; there is an invaluably discerning review of the scientific knowledge of human conception provided by Professors Justo Aznar and Julio Tudela (in Chapter V: Part II); in addition, there are a variety of modern images from the Unesco Bioethics in Art Competitions; and, finally, there is a challenging End Word: A New Beginning, by Dr. Elizabeth Bothamley Rex.
Paperback TBD | Kindle $9.99
TESTIMONIALS
"In this beautifully crafted work, Francis Etheredge argues that the human embryo is absolutely the 'first jot' of a person's life story. Human persons are also relational beings for persons cannot understand themselves without reference to the other. The creative act integrates body and soul, echoing the beginning of creation. Each of us is thus an icon of the beginning. The argument put forward in favour of human beings existing body and soul from conception is robust: the Church teaches that Mary is the perfect creature from conception. She is full of grace from conception. If there is no soul, there is no grace as the soul is the recipient of grace. Her conception defines the moment of our creatureliness for us. This work is a wonderful argument in favour of the close harmony between Genesis and human generation." – Pravin Thevathasan, MB.BS, MRPsych, MSc (Medical Ethics), Consultant Psychiatrist and Editor, Catholic Medical Quarterly
"This is a remarkable book. I know of no other that brings together philosophy, theology, embryology, the visual arts, and poetry in celebration of the beauty and inviolability of human life in the womb. It reminds me of the words of King David in the Psalm: 'Didst thou not form me in my mother's womb? I praise thee for my wondrous fashioning.'" – Fr. John Saward, author of Redeemer in the Womb
ABOUT THE AUTHOR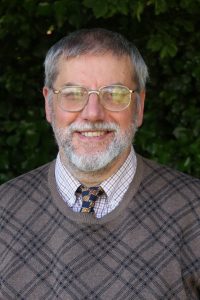 Francis Etheredge is married with eleven children, three of whom are in heaven. Marriage and family life are a work of graced nature: a single reality which has a history and is a vocation. Through sharing his life, Francis hopes that others will discover the God who comes to help.
Francis is the author of Scripture: A Unique Word, and a trilogy From Truth and Truth (Volume I-"Faithful Reason"; Volume II-"Faith and Reason in Dialogue"; Volume III-"Faith Is Married Reason"), all of which are published by Cambridge Scholars Publishing; The Human Person: A Bioethical Word, The Family on Pilgrimage: God Leads through Dead Ends, and The Prayerful Kiss, all of which are published by En Route Books and Media.
Francis is currently a freelance writer and speaker and his "Posts" on LinkedIn can be viewed here. Poetry; short articles; autobiographical blog; excerpts from books; and "Philosophize: A Ten Minute Write."
He has earned a BA Div (Hons), MA in Catholic Theology, PGC in Biblical Studies, PGC in Higher Education, and an MA in Marriage and Family (Distinction).
Enjoy these additional articles by Francis Etheredge: COMING SOON! Spiritual Direction: Principles and Praxis by Fr. Dominic Anaeto When Pope Benedict XVI called for the year of faith (October 11, 2012, until November 24, 2013), he invited the people of God to seek spiritual direction, for even...
read more