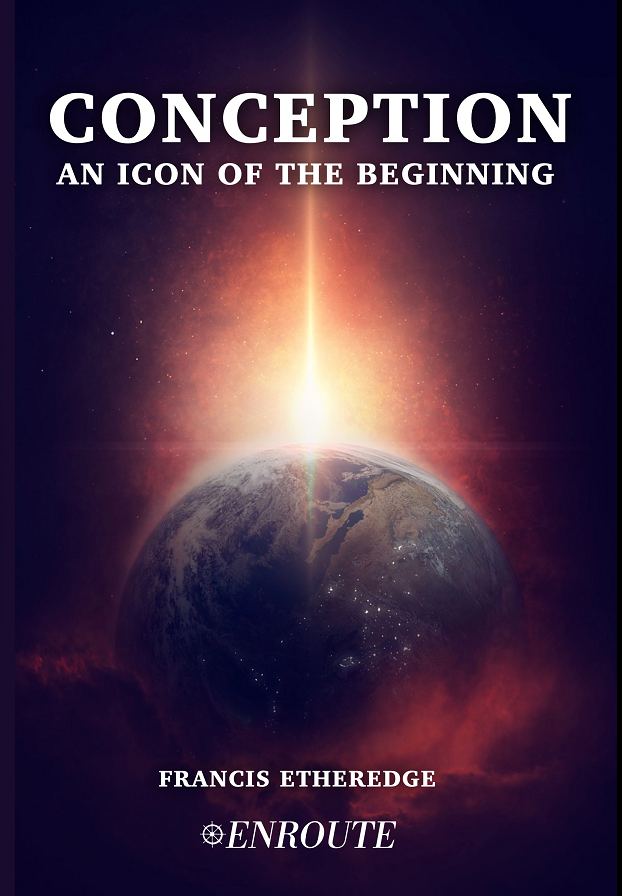 Conception: An Icon of the Beginning
by Francis Etheredge
A book to plunge into the debate on the beginning of life like a life-boat dropping into the stormy seas filled with a variety of arguments both simple and more complex, drawing on reason, evidence and expert human biologists, the wisdom of Scripture, the Fathers and the Magisterium of the Catholic Church, with extensive contents for searching the many varied and diverse kinds of contributions and launched in the hope of helping the unborn, the frozen and all who are open to be touched by the wonder of life but lost in a bewildering maze of difficulties.
Each one of us is a witness to a beginning. Learning to speak about that beginning is a personal work that we share with others. This book, then, takes up those initial questions, sources and terms that help us to make sense of human conception and express it "a-freshly". Each of us comes to exist through others: a child has a father and a mother and is embedded in a family. Indeed, if to be conceived is to be "conceived-in-relationship" then we are an Icon of the Beginning. Just, however, as "the beginning of creation" expressed an act of the mystery of God, so does the conception of each one of us; and, therefore, exploring human conception is at the same time an exploration of how human conception "recapitulates" the mystery of man's creation.
The book is invaluably enriched by a variety of contributors: Dr Mary Anne Urlakis' General Foreword, two poems by her daughter, Grace Marie Urlakis, and by helpful Forewords to each of the chapters from Dr. Joseph Tham, LC, Dr. Ronda Chervin, Dr. Michael Baggott, LC, Sr. Helena Burns and Kathleen Sweeney; there is an invaluably discerning review of the scientific knowledge of human conception provided by Professors Justo Aznar and Julio Tudela (in Chapter V: Part II); in addition, there are a variety of modern images from the Unesco Bioethics in Art Competitions; and, finally, there is a challenging End Word: A New Beginning, by Dr. Elizabeth Bothamley Rex.
Paperback $29.95 (available now) | Kindle $9.99 (forthcoming)
See also Humana Communitas, the Letter of His Holiness Pope Francis to the President of the Pontifical Academy for Life for the 25th Anniversary of the Establishment of the Academy.
TESTIMONIALS
""A fresh brilliant analysis of the moment of human conception in the light of God's creation." – Dr. Ronda Chervin, author of The Way of Love: The Path of Inner Transformation
"In this beautifully crafted work, Francis Etheredge argues that the human embryo is absolutely the 'first jot' of a person's life story. Human persons are also relational beings for persons cannot understand themselves without reference to the other. The creative act integrates body and soul, echoing the beginning of creation. Each of us is thus an icon of the beginning. The argument put forward in favour of human beings existing body and soul from conception is robust: the Church teaches that Mary is the perfect creature from conception. She is full of grace from conception. If there is no soul, there is no grace as the soul is the recipient of grace. Her conception defines the moment of our creatureliness for us. This work is a wonderful argument in favour of the close harmony between Genesis and human generation." – Pravin Thevathasan, MB.BS, MRPsych, MSc (Medical Ethics), Consultant Psychiatrist and Editor, Catholic Medical Quarterly
"This is a remarkable book. I know of no other that brings together philosophy, theology, embryology, the visual arts, and poetry in celebration of the beauty and inviolability of human life in the womb. It reminds me of the words of King David in the Psalm: 'Didst thou not form me in my mother's womb? I praise thee for my wondrous fashioning.'" – Fr. John Saward, author of Redeemer in the Womb
Announcement on UNESCO's Website
For the listing on UNESCO's Website, click here.
Announcement on the Catholic University of Valencia's Website
"The Bioethics Observatory participates in the writing of an American book on the origin of human life." Bioethics Observatory. Click here to see the announcement. 
Announcement on One Of Us's Website
Review by Catholic Profiles
Review by Bishop John Keenan
Conception: An Icon of the Beginning
Francis Etheredge
This book arose in response to the question: When does the life of a human being begin? It is a question as old as humanity itself, and the paths taken to answer it are now well worn and known.
In that sense it is a rare event indeed to find the question take us in quite a new direction, one that has its beginning before tired and tested words and concepts, and opens its vista to include the insights of origins, of art and spirit. Where others have seen a crossroads separating the paths of faith and science, Etheredge has noticed a highway of mystery that allows more sense. In this world of his we begin to understand how the dilemmas that have plagued questions around human life and love are not lacking in arguments but have become stuck out of a failure of imagination more than anything.
In bringing the gift of new intuitions into play Francis Etheredge opens the mind to wonder at what creation would have meant to our world before its sights were lowered to mere notions of fabrication and reproduction. Where the world seems blinded by techne and asks only about usefulness, he sees its poiesis and is lost in contemplation; where it sees only stuff and obsolescence, he sees eternal significance.
At the moment of conception, Etheredge sees not just fusion but light as, who knows, some radiation of that first Light. The body and soul are not two entities but sacramentally one, as outward and inward expressions of the one reality of the human person, itself an icon embodying the idea of God. In widening the horizon, he invites us to consider human sexuality way beyond pure function and satisfaction, and to imagine it as a harmony whose tune begins in the breath of divine intercommunion itself.
It makes sense, then, that his work is carried out in the company of poets and artists, philosophers and theologians. Only this method opens the intuitions of creation and revelation, of beginnings and incarnations, of mysteries and their expressions. All of this is the living environment where the central thesis breathes; that where the body lives, there is the soul, and where there is both there is the human person, created whole as the only way God knows how.
I invite you to accompany Etheredge on the adventure of where the life of a human being begins, not so much as to have some ready-made answer to the controversies of our times, but so that this long contemplative gaze into the eyes of the human person allows you, at the same moment, to see something of the face of God and know, for what it is worth, the vast beginning and end of man.
ABOUT THE AUTHOR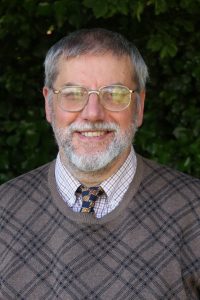 Francis Etheredge is married with eleven children, three of whom are in heaven. Marriage and family life are a work of graced nature: a single reality which has a history and is a vocation. Through sharing his life, Francis hopes that others will discover the God who comes to help.
Francis is the author of Scripture: A Unique Word, and a trilogy From Truth and Truth (Volume I-"Faithful Reason"; Volume II-"Faith and Reason in Dialogue"; Volume III-"Faith Is Married Reason"), all of which are published by Cambridge Scholars Publishing; The Human Person: A Bioethical Word, The Family on Pilgrimage: God Leads through Dead Ends, The Prayerful Kiss, and Conception: An Icon of the Beginning, all of which are published by En Route Books and Media.
Francis is currently a freelance writer and speaker and his "Posts" on LinkedIn can be viewed here. Poetry; short articles; autobiographical blog; excerpts from books; and "Philosophize: A Ten Minute Write."
He has earned a BA Div (Hons), MA in Catholic Theology, PGC in Biblical Studies, PGC in Higher Education, and an MA in Marriage and Family (Distinction).
Enjoy these additional articles by Francis Etheredge:
New Paths to God and the Soul by Roger Skrenes Much of what we receive through media of social communications does not concern itself with either God or the soul. So it is up to each of us to make ourselves aware of the pathways to God and the evidence for...
read more