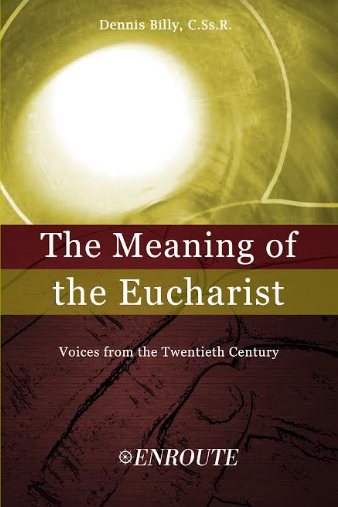 The Meaning of the Eucharist
by Fr. Dennis Billy, C.Ss.R.
This book highlights some of the major theological voices from the past century who contributed to a deepening of the Church's understanding of the significance of the Eucharist and whose efforts came to fruition in the teachings of the Second Vatican Council.  Each of the authors treated within these pages has a distinct voice that blends with the other voices of the Church's rich theological tradition.  The result is a beautifully nuanced harmony of meanings that challenges the mind and moves the heart to wonder.
Paperback: $34.99 | Kindle: $9.99
TESTIMONIALS
"In this third volume of his series on the Eucharist, Fr. Billy presents the inspiring teachings of 28 philosophers, theologians, and other lay Catholic writers of the twentieth century regarding the Holy Eucharist. The chapters, or 'voices' of this treasury of the Church's teachings stir up in the reader feelings of awesomeness towards the Sacrament of the Holy Eucharist and can be read independently of one another. Seminarians, priests, and religious will especially benefit from reading this book." – Fr. Gene Martens, S.J., author of At Mass with Jesus on Calvary: Reflections on the Prayers of the Mass and the Real Presence of Jesus in the Eucharist
"The Eucharist is the source and summit of our Christian life, and this book provides twenty-eight well-articulated reasons why from the great theologians of the 20th century. A must-read as we prepare to catechize the next generation of Catholics in this third decade of our third millennium in Christ!" – Dr. Sebastian Mahfood, OP, President of the Board of St. Gregory Cathedral School, Diocese of Tyler, Texas
ABOUT THE AUTHOR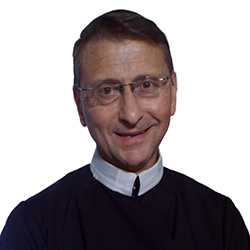 Fr. Dennis J. Billy, C.Ss.R., is Professor Emeritus of the history of moral theology and Christian spirituality at the Alphonsian Academy of the Pontifical Lateran University in Rome and currently serves as The Robert F. Leavitt Distinguished Service Chair in Theology at St. Mary's Seminary & University in Baltimore. An American Redemptorist of the Baltimore Province, Fr. Billy has advanced degrees from Harvard University, the Pontifical University of St. Thomas (Angelicum), and the Graduate Theological Foundation. The author of numerous books and articles on a variety of religious topics, he is also active in his order's retreat apostolate and in the ministry of spiritual direction.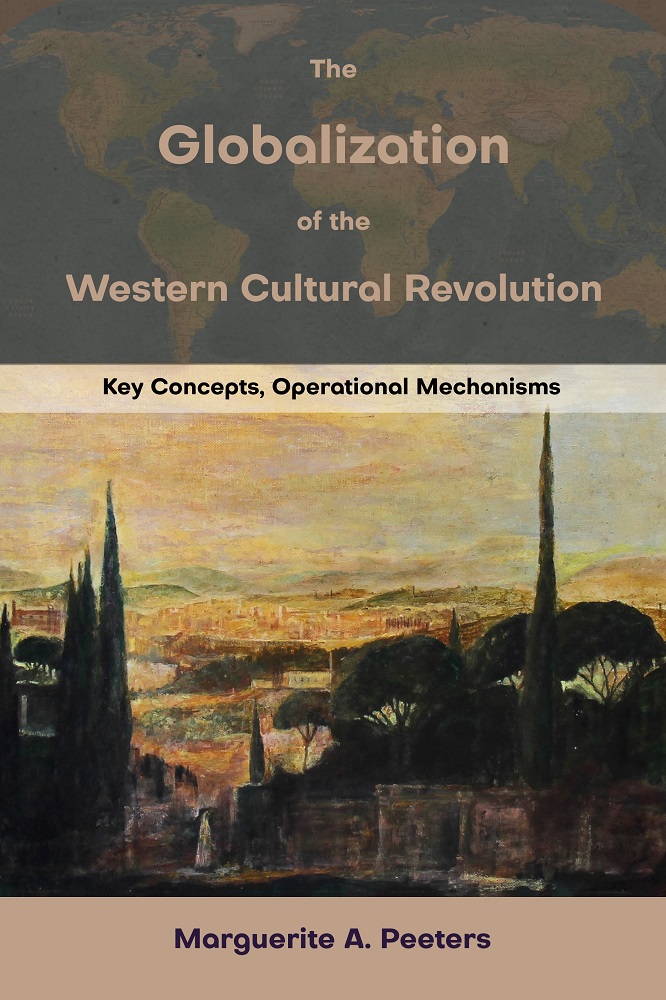 The Globalization of the Western Cultural Revolution: Key Concepts, Operational Mechanisms by Marguerite A. Peeters, Ph.D. A new ethic, secularist in its radical aspects, has spread like wildfire all over the world since the end of the cold war. This ethic is the...
read more