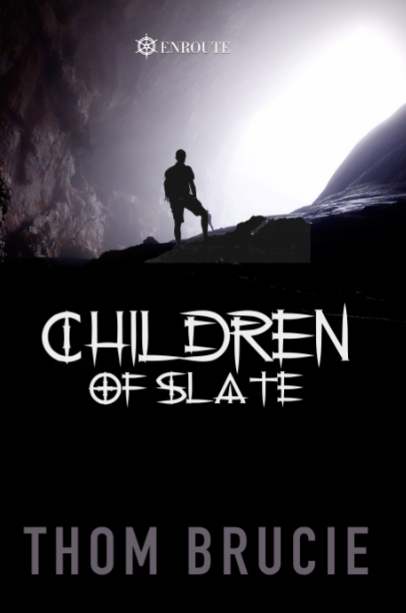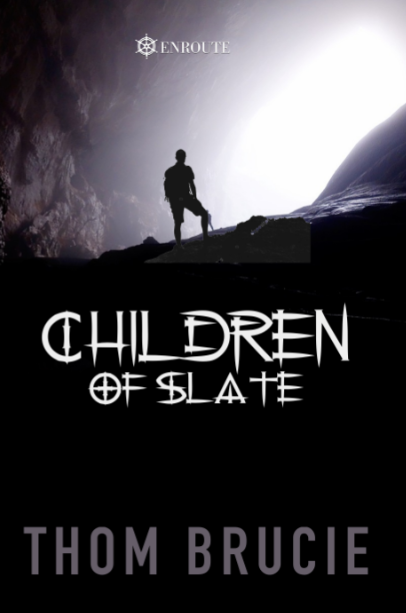 Children of Slate
Morgan O'Bryan, studying for the priesthood at St. Francis Seminary, comes under the tutelage of Father Christopher. Father Christopher suspects that Morgan might possess the gift of healing, and he wants to introduce Morgan to the knowledge of and access to God's miracles. However, Father Christopher suffers from WWI battle fatigue, and many at the seminary think the old priest is just crazy. Morgan nevertheless accepts Father Christopher's friendship, but he discovers that the challenge of learning to share in Divine wisdom and miraculous experiences is no easy path, for along this journey he will come to know love, betrayal, even death. Will he endure?
Paperback: $14.95 | Kindle/Nook: $9.99
TESTIMONIALS
"In Children of Slate, Thom Brucie explores belief, reason, and sensuality in a way that I have not seen before. Rather than pitting these qualities against each other, Brucie interweaves them convincingly in the lives and minds of his characters. The result? An honest exploration of faith. A thought-provoking read. – Mark Ezra Stokes, Founder of Holistic Storyteller
"Thom Brucie's latest novel, Children of Slate, takes a close look at the relationships between faith, love, hope, and miracles and reveals that love tempers all the rest when supported by faith and the "eyes to see" and "ears to hear" the presence of God and his miracles in all aspects of an unknown future. – Ronald Hugar, PhD, Rhetorician, University of Indianapolis
"Thom Brucie's Children of Slate is a beautifully written book about the spiritual battles of a young seminarian, who is struggling with monastic life and the vow of celibacy. Very revealing with a gripping poetic ending. It's a must read by a great writer." – Joe Avalos, author of Cry Oneness
ABOUT THE AUTHOR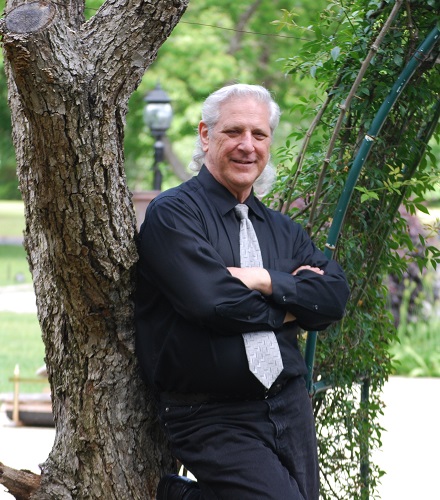 Children of Slate is Thom Brucie's surprising exploration of God's great joy in bringing miracles to this earthly journey we call life.
His other works include the novel Weapons of Cain, a Vietnam War tale of cultural discovery; a book of short stories, Still Waters: Five Stories, themed stories around the topic of death; and two chapbooks of poems, Moments Around The Campfire With A Vietnam Vet, poems of veteran's experiences, and Apprentice Lessons, poems celebrating Brucie's carpentry apprenticeship and some lessons learned. Dr. Brucie earned his PhD from Binghamton University and MA from the University of Louisiana at Lafayette.
Brucie is Professor of English at South Georgia State College where he teaches English and Creative Writing. Find out more about Thom Brucie on his website at ThomBrucie.com. 
OTHER POPULAR FICTION BOOKS
The Rebirth of Nicodemus by Rick Akins As the Romans prepare to destroy Jerusalem and its Temple in 70 A.D., the Apostle John visits the elderly Pharisee, Nicodemus. The last surviving Apostle seeks information for his writing of the fourth Gospel.  As a...
read more