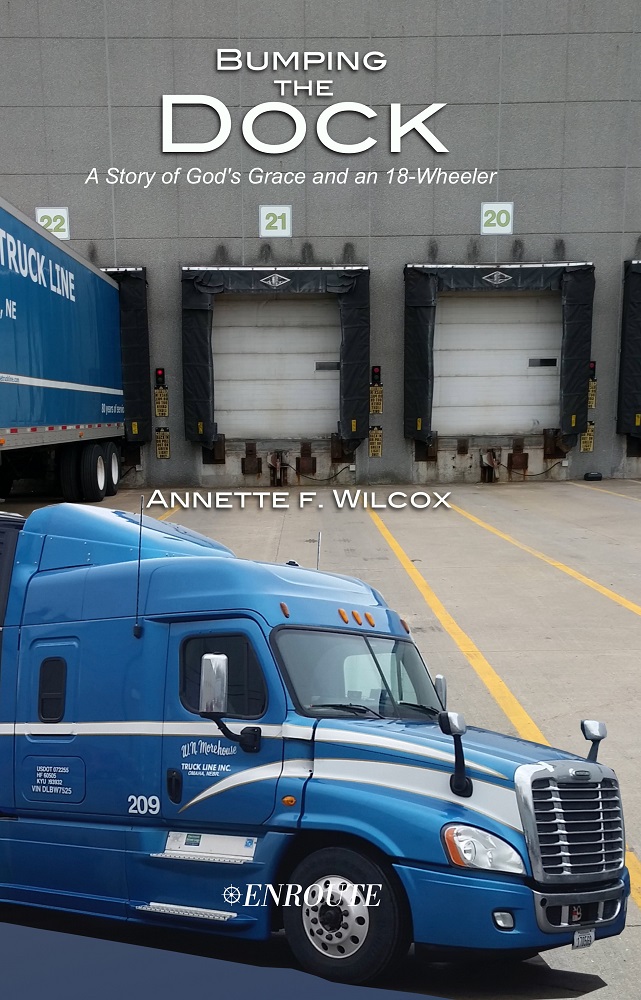 Bumping the Dock: A Story of God's Grace and an 18-Wheeler
Annette Wilcox
I am an unlikely person to be a long-haul trucker. People comment that I look more like a librarian or an English teacher than a trucker. And I have been both. Trucking is physically a little too hard for me. Perhaps for this reason, my life as a trucker has been one of radical dependence on God. The truck runs, after all, by grace, and I'm on the road only as long as God wants me to be. I have truly experienced that God's mercies are new every morning and are inexhaustible. He always helps! That's what this story is about.
Paperback: $16.95 | Kindle $9.99
TESTIMONIALS
"Having read the book twice has given me a new perspective I would otherwise never have had. I would say that this book is a MUST READ for new folks looking to drive a truck who have no previous experience with trucks or drivers. It has given me insight into how a 'newbie' sees things and will arm me with the tools I need to be a better mentor and advisor. Thank you, thank you to Annette for writing this. The book is informative and takes you down the road with her in a way that is engaging and educational." –Idella M. Hansen, 50-year trucker, 2017 Citizen Driver Honoree, Real Women in Trucking, Founding Board Member
"Bumping the Dock will first surprise you — because it's much more than a book about trucking — then delight you. Part travelogue, part diary, this book is also a revelation of Annette's making the best out of a lousy hand. Readers are drawn smoothly and effortlessly into the world of learning to drive a 'big rig' by the author's making them feel as if they're sitting down with an old friend to catch up over a cup of coffee, only to find that in the end they really do admire her spunk and stamina and good judgment all the more." — Dcn. Chris Sandner, assistant to Bishop Barron
"In Bumping the Dock, a Story of God's Grace and an 18-Wheeler, Annette Wilcox details the many difficulties of learning to safely operate the largest vehicle on the highway while demonstrating her courage, tenacity and relentless faith. Her tale is one of overcoming challenges while refusing to bend her character or sacrifice her spirituality to succeed in a male-dominated industry that isn't always welcoming to women or Christians. Best of all, she sets a lofty example by her reliance on her Savior for day-to-day accomplishments, regardless of her own considerable abilities." – Cliff Abbott, 35-year industry veteran, Special Correspondent to The Trucker newspaper and author of Chronicles of an American Trucker: Which Way is the Road to Happiness?
"Bumping the Dock is a fascinating, amusing, and deeply personal account of how this highly educated woman ended up behind the wheel of a semi. She brings her insights to the job of the over-the-road trucker, relating her experiences in a world that is all around us but about which most of us know too little. This book brings you along as she learns new skills, visits new places, overcomes challenges both personal and professional, and grows as a person. If you've always wondered what a trucker's life was like, ride beside Annette Wilcox in Bumping the Dock. It's a journey you'll never forget." — Roger Thomas, Author of, among others, The Last Ugly Person, The Accidental Marriage, and From Afar.
"Annette Wilcox gives Jack Kerouac a run for his money in this story of how God's grace works in the cab of an 18-wheeler on American highways and byways." – Dr. Sebastian Mahfood, OP, author of the forthcoming The Narrative Spirituality of Dante's Divine Comedy
"Bumping the Dock, about a middle-aged woman becoming a semi-truck driver, is a rollicking book to read. Why would someone like me who took 4 driving tests before passing in a small car even enjoy such an account?  Because, as well as being a humorous story, it is also a Christian parable about courage in life-style shifts and an insightful look at relationships between women and men, in this case our heroine and a male truck-driving trainer.  With every chapter I felt more courage to think outside the box on my own personal decisions – that with God many impossible things could be possible!" — Dr. Ronda Chervin, contributor and co-author with Sebastian Mahfood of Catholic Realism: A Framework for the Refutation of Atheism and the Evangelization of Atheists
ABOUT THE AUTHOR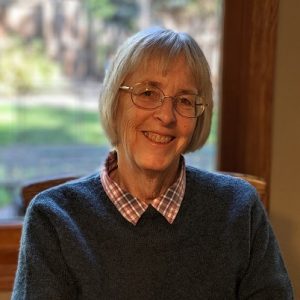 Annette F. Wilcox, MA, is a mother of four and grandmother of five. She has been a translator, librarian, ESL instructor and has taught school in three countries, the last being as a lay missionary with the Holy Spirit Fathers in Moshi, Tanzania, East Africa. A family friend once remarked that he admired the way she kept "recycling" herself. The most recent recycle is twelve years in the trucking world where she has driven 1.1 million miles in a semi, hauling heavy loads of all sorts of things on the roads of all forty-eight contiguous United States and six of the provinces of Canada.
Annette may be reached for webinars and book store signings at bumpingthedock@gmail.com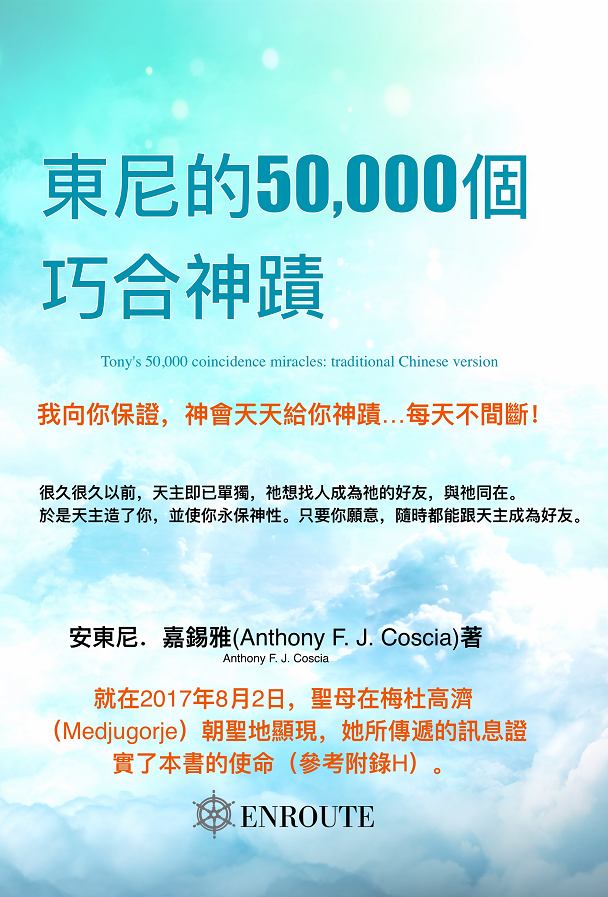 (点此进入):东尼的50,000个 巧合神迹 [Click Here for Simplified Chinese] 請使用有語言轉換功能的瀏覽器,自動將英文譯為中文瀏覽所有東尼的書+免費項目,點此進入Tony's 50,000 Co-Incidence Miracles (Traditional Chinese) 東尼的50,000個 巧合神蹟 …天主給每一個人奇蹟,每天都會有 …本書會讓你注意到發生在你周圍的奇蹟 …平均一年下來,你將見證1,000個奇蹟。...
read more