Bumping the Dock: A Story of God's Grace and an 18-Wheeler
Annette Wilcox
I am an unlikely person to be a long-haul trucker. People comment that I look more like a librarian or an English teacher than a trucker. And I have been both. Trucking is physically a little too hard for me. Perhaps for this reason, my life as a trucker has been one of radical dependence on God. The truck runs, after all, by grace, and I'm on the road only as long as God wants me to be. I have truly experienced that God's mercies are new every morning and are inexhaustible. He always helps! That's what this story is about.
Paperback: $16.95 | Kindle $9.99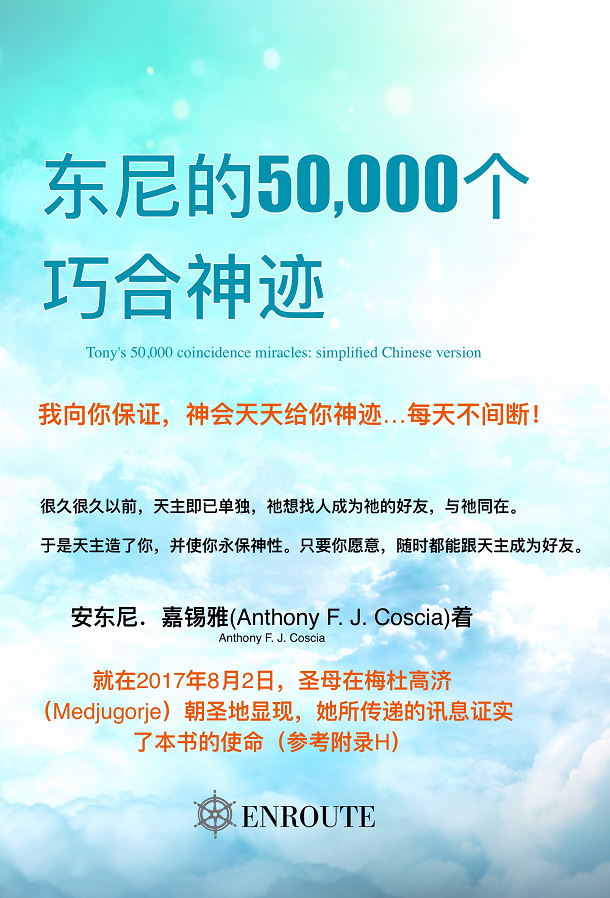 (This is the SIMPLIFIED VERSION)  (點此進入):東尼的50,000個 巧合神蹟 [Click here for Traditional Chinese] 本页面提供了这本书的详尽内容介绍。 若您希望直接购买,请点选以下连结: #1. 点此订购 (电子书) #2. 点此订购 (平装书)请使用有语言转换功能的浏览器,自动将英文译为中文浏览所有东尼的书+免费项目,点此进入Tony's 50,000 Co-Incidence Miracles (Simplified Chinese) 东尼的50,000个...
read more