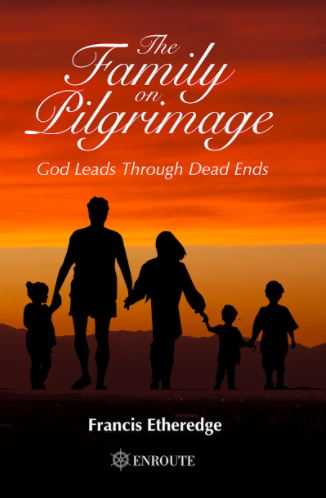 The Family on Pilgrimage: God Leads Through Dead Ends
by Francis Etheredge
Restless, bitter beyond hope, an unconscious pilgrim becomes conscious at forty that failing to find himself was the moment God awaited to give a sinner the gift of faith, transforming agonies of searching into a decision to marry, work, unfold a family life, and witness to the help of God. The Good Shepherd enables our communion with one another, so this book has grown immeasurably through the witness of others.
Paperback: $14.95 | Kindle: $9.99
The Family on Pilgrimage, Intro. to Ch. 4
The Family on Pilgrimage: Our Mother of the Incarnation
CONTENTS
Prologue: The Holy Family in the life of the Family; Scripture; and Pilgrimage
Alberto Guiterrez: An Experience of Evangelization
General Introduction
Part I: An Unexpected Beginning; Part II: A Comment on the Structure as a Whole; Part III: A General Introduction to Each Chapter (III)
Corinna Turner: A Pilgrimage to Walsingham and its Relationship to a New Religious Congregation and to Providence
Chapter One 
An Unconscious Pilgrim Becomes Conscious: A Prose account of the Beads of Pilgrimage (Part I); The Family on Pilgrimage (Part II); and the Life-Cycle Poems (Part III: I-V)
Alan Soares: Pilgrimage and a Dialogue with God Leading to the Vocation to Marriage
Clare Hill: Pilgrimage throughout 81 Years of Life and The Teams of Our Lady
Chapter Two
In Pilgrimage to the Coming of the Word: Part I: Three Poems: Our Mother of the Incarnation; Bread of Love, Wine of Glory; and Christmas; Part II: A Prose Account of the Enlightening Work of the Word of God; and Part III: The Gifts of Pilgrimage
Dominic Quirke: An Experience of Pilgrimage and a Relationship to God Leading to a Vocation to the Priesthood
Chapter Three 
The World Youth Day Pilgrimage to Cracow: Fundraising and Obstacles (I); General Impressions and a Particular Conversation in Europe (II); and the Gift of a Catechesis on Edith Stein in a Polish Carmelite Convent (III)
Grace, Teresa and Peter Etheredge: World Youth Day Pilgrimage Experiences (Cracow, 2016)
Chapter Four
Part I: A Pilgrimage to the Truth that Heals: On Coming to the Sacrament of Marriage; Part II: On the Woman Caught in Adultery and the Love Expressed in Christ the Word; Part III: "Be Open to Life": "Abstract Norm" or "Embodied Word"?
Alan Soares: Evangelization and the Help to the Family
Chapter Five
Writing as a Pilgrimage of Work: Part I: "My Words Bled" and "A Day in the Life of a Student"; "Meals"; Part II: Success is Steering through the Setbacks; Part III: Writing a Way Forward
Corinna Turner: An Experience of Pilgrimage and Thoughts on Martyrdom
Epilogue and a Final Poem: "Bruised or Well Used Words?"
Postscript: An Experience of an Evangelizing Fool for God
---
TESTIMONIALS
"Francis Etheredge, in his book The Family on Pilgrimage: God Leads Through Dead Ends explores the interesting premise that 'just as the early life of Christ was generally hidden in the Holy Family of Jesus, Mary and Joseph, so the life of the Holy Family is generally hidden in the pilgrimage of the family.' The revival of the pilgrimage for families is the passion of this book. He wants the reader to understand that pilgrimages are not merely for the saints, the sick, or those on World Youth days. To go on a pilgrimage, said Etheredge, is to pray with one's feet on a long journey to God. As a full-time writer, Etheredge sees the vocation of writing as a pilgrimage of perseverance. This pilgrimage writing involves being a new colour in the crowd, a note on the air, putting forth new shoots on an aging stem. Is this book, said Etheredge, 'a willful conglomeration of disparate pieces' or a unified call to faith? At age forty, he turned from the pull of suicide to a new beginning of faith, ending in a marriage with eight children going with him on pilgrimages. I recommend this book for its poetic creativity and interesting look at family pilgrimage." – Rev. Dr. Ed Hird, Anglican Priest, Author and Conference Speaker
---
"The author's skills as a philosopher, poet, and father of 11 all converge in this timely, readable, and important book. Etheredge is a modern John Bunyan writing a new Pilgrim's Progress for the modern family that needs encouragement in times of difficulty and fortitude when it seems to be running out of patience." – Donald DeMarco, author of In Praise of Life and How to Flourish in a Fallen World
---
"Beginning with lessons from the Holy Family, Francis Etheredge's The Family on Pilgrimage proceeds to provide a plethora of fascinating and holy insights of value to every person in every family who would seek to end their life-long pilgrimage within the gates of heaven, face-to-face with God." — Kevin Vost, Psy.D., author of Memorize the Latin Mass!
---
"Life is a pilgrimage, a journey toward the Kingdom of Heaven; it is a journey toward Eden made new. Yet, along the way, this journey is often fraught with difficulties and anxieties, even with points of despair. And it is here, in the trenches of real life, that Francis Etheredge's work comes as balm to the weary soul. Filled with stories and anecdotes and even poetry, this warm work runs the reader through the various changes and chances of life, revealing along the way their common theme: pilgrimage, specifically the family on pilgrimage. Yet, this common theme is not understood in a vacuum, but, rather, as part of a grand narrative: the historic, evangelical, concrete, tangible, touchable, universal call to faith. I encourage all, therefore, to join Etheredge on this pilgrimage 'into the mystery of God and His Word' as we journey together as the body of Christ from this life toward the life to come." — Fr. Josh Genig, Associate Professor of Pastoral Studies, Holy Apostles, Cromwell, CT
---
"Francis Etheredge has written a truly inspirational book for so many of us who, in the prime of life, had somehow – very successfully – managed to hit a complete dead end in life. Now what? Be not afraid! This remarkable book tells the tale of an inspiring personal pilgrimage that can fill every heart with renewed hope that God will, if we let Him, lead us and turn our devastating dead ends into a joyful journey filled with God's mercy and love. Dead ends are blessings in disguise!" – Elizabeth B. Rex, Ph.D., MBA, President, The Children First Foundation
REVIEWS
Christine Sunderland, "Drawn through Time to Eternity," in Christine Sunderland.com (June 15, 2022), click here. 
"Lord: Do you mean me? A father-catechist!" in The Catholic Weekly (March 10, 2022), click here.
Aaron Martin, Homiletics and Pastoral Review (October 28, 2021)
Fintan Monahan, Bishop of Killaloe Diocese, Killaloe Diocese News, Review (June 5, 2020)
Kelly Jayne Lazell. "Goodreads." (May 19, 2020)
Knight, Eileen Quinn. "Profiles in Catholicism." (January, 2019)
---
INTERVIEW
---
ARTICLES
ABOUT THE AUTHOR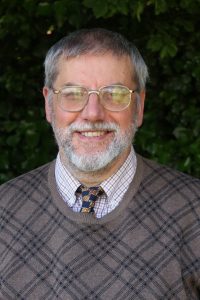 Mr. Francis Etheredge is married with eight children, plus three in heaven.
Francis is the author of Scripture: A Unique Word, and a trilogy From Truth and Truth (Volume I-"Faithful Reason"; Volume II-"Faith and Reason in Dialogue"; Volume III-"Faith Is Married Reason"), all of which are published by Cambridge Scholars Publishing;  The Human Person: A Bioethical Word (En Route Books & Media, 2017), with forewords from eight writers; The Family on Pilgrimage: God Leads Through Dead Ends (2018); and Conception: An Icon of the Beginning, with contributions from ten other authors, as well as The Prayerful Kiss (2019); Mary and Bioethics: An Exploration (2020); Honest Rust and Gold: A Second Collection of Prose and Poetry (2020), Within Reach of You: A Book of Prose and Prayers (2021), Unfolding a Post-Roe World (2022), Reaching for the Resurrection: A Pastoral Bioethics (2022), Human Nature: Moral Norm, Lord, Do You Mean Me? A Father-Catechist! (2023), A Word in your Heart: Youth, Mental Health, and the Word of God (2023), and An Unlikely Gardener: Prose and Poems
Francis is currently a freelance writer and speaker and his "Posts" on LinkedIn can be viewed here. Poetry; short articles; autobiographical blog; excerpts from books; and "Philosophize: A Ten Minute Write."
See Francis' other books, too, entitled Scripture: A Unique Word, From Truth and truth: Volume I-Faithful Reason, From Truth and truth: Volume II: Faith and Reason in Dialogue, From Truth and truth: Volume III: Faith is Married Reason.
He has earned a BA Div (Hons), MA in Catholic Theology, PGC in Biblical Studies, PGC in Higher Education, and an MA in Marriage and Family (Distinction).
Enjoy these additional articles by Francis Etheredge:
OTHER POPULAR SPIRITUALITY BOOKS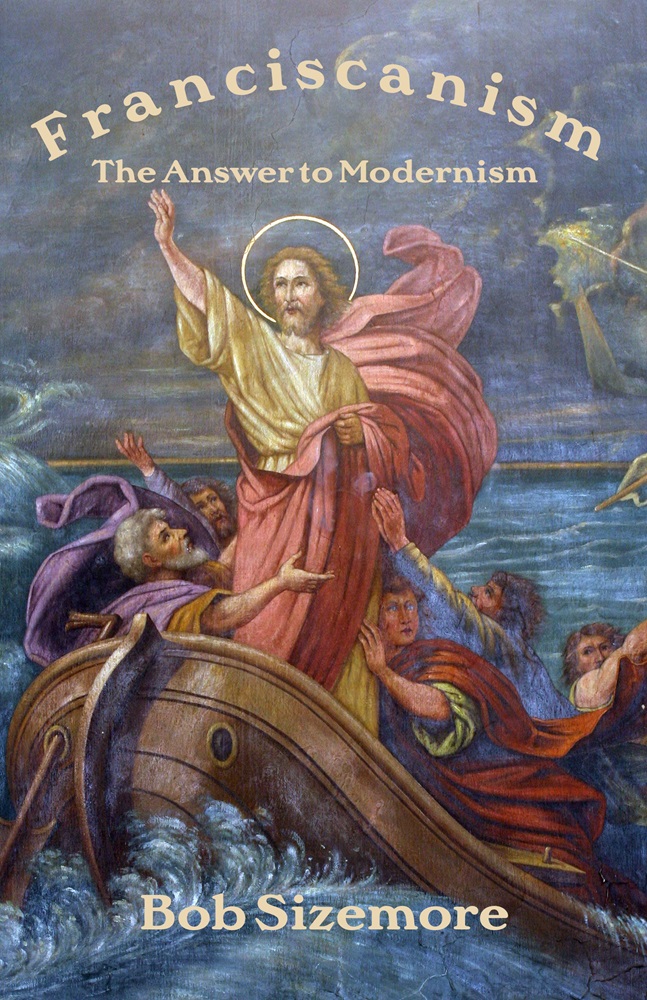 Franciscanism: The Answer to Modernism By Bob Sizemore In a culture of death, St. Francis restores us to life. This book invites the reader into Franciscanism as the answer to Modernism.   Paperback $7.99 | Kindle $2.99  TESTIMONIALS "As a Lay Dominican, I found in...
read more