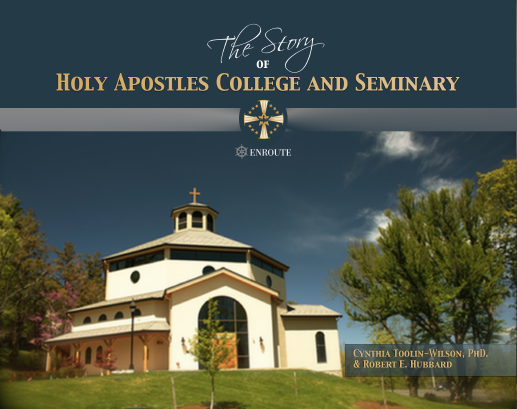 The Story of Holy Apostles College and Seminary
by Dr. Cynthia Toolin-Wilson and Prof. Robert Hubbard
The Story of Holy Apostles College and Seminary is a yearbook of over sixty years of a Catholic seminary and college located in picturesque Cromwell, Connecticut. Dr. Toolin-Wilson and Prof. Hubbard begin with a brief overview of the first years of Holy Apostles, including its founder, Fr. Eusebe Menard, OFM. They next use words and pictures to describe the vibrant Holy Apostles community. This community is guided by bishops, rectors, faculty, and staff whose concern is the development of Catholic ordained, religious, and lay faithful leaders. The authors emphasize the stability of Holy Apostles in its mission of forming Catholic leaders. They document its development from a small school with fewer than ten students to an institution serving a diverse student body composed of many ethnic and national groups globally through its online programs and residentially on its home campus. Among these groups are vocations to the priesthood, candidates to the permanent diaconate, religious sisters and brothers, and the laity. Over 400 full-color photographic pages!
For a comprehensive list of faculty, graduates, honorary doctorates, and spiritual service awards, see our homepage on Holy Apostles College & Seminary's website.
Hardcover with dust jacket: Price forthcoming.
TESTIMONIALS
I find this book to be a captivating journey across the first sixty years of our history. – Fr. Peter Kucer, MSA, STD, a 2001 graduate of Holy Apostles College and Seminary and currently Chief Academic Officer and Academic Dean of Oncampus Learning
---
Holy Apostles College and Seminary is a miracle of the Divine Providence in its foundation as well as in its continued existence. This story by Dr. Cynthia Toolin-Wilson and Prof. Bob Hubbard accurately captures that miracle. I thank the Divine Lord with all my heart for giving me the grace to work there to the formation of priests, religious and committed lay people since 1998. Long life to HACS! – Fr. Michel Legault, MSA, Professor of Philosophy, Holy Apostles College & Seminary
---
Cheers for the beautiful history of Holy Apostles! What a tour de force! The delightful photographic illustrations make the meticulous research come alive. Bravo!  – Dr. Ronda Chervin, Professor Emerita of Philosophy (retired), Holy Apostles College & Seminary
---
Holy Apostles College and Seminary is a place where contemplation meets action and visa versa. This book captures the kind of joy within our community that makes possible that kind of creative engagement. – Angelyn Arden, Ph.D., Professor of Humanities, Holy Apostles College & Seminary
ABOUT THE AUTHORS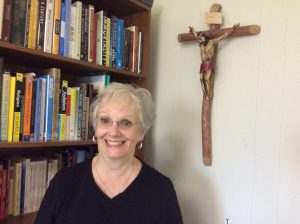 Cynthia Toolin-Wilson is a Professor of Dogmatic and Moral Theology at Holy Apostles College and Seminary. She holds a doctorate in sociology from the University of Massachusetts at Amherst, and a licentiate in theology from Dominican House of Studies in Washington, D.C. She teaches graduate courses on campus and through online learning. She is a wife, mother, grandmother, and great-grandmother. She divides her time between Connecticut and Vermont.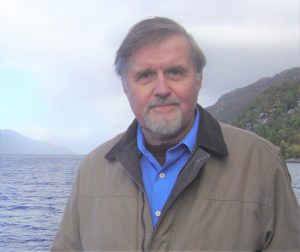 Robert Hubbard, a retired professor at Albertus Magnus College, is the author of seven books including The Last Survivors, Legendary Locals of Middletown, and Connecticut's Deadliest Tornadoes. He is also the webmaster of biographical websites on St. Thomas More, and entertainers Nana Mouskouri and Phil Silvers. A lifelong Catholic, he was impressed by Holy Apostles College and Seminary's goal of "forming moral and ethical leaders who know and love God," and asked Cynthia Toolin-Wilson to collaborate on a book that would tell the Holy Apostles story.
OTHER SPECIAL INTEREST PRODUCTS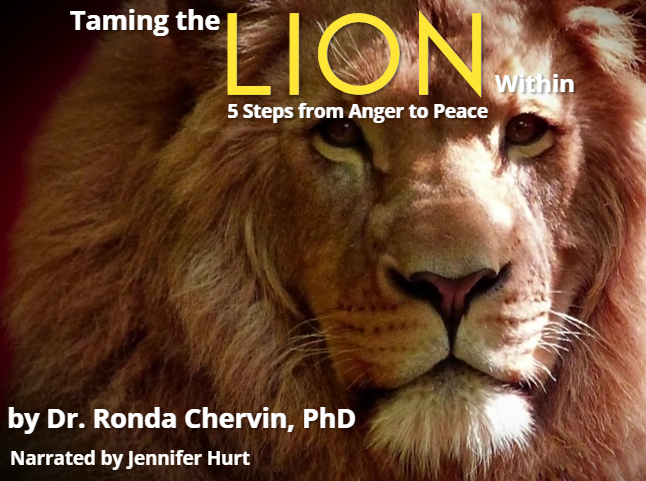 Taming the Lion Within Program Facilitators Guide Download this Workshop Facilitators Guide to assist you in preparing workshops within your own communities. Created by Diana Jump and Carla Conley with voice narration by Jennifer Hurt. Receive a 20% discount on orders...
read more