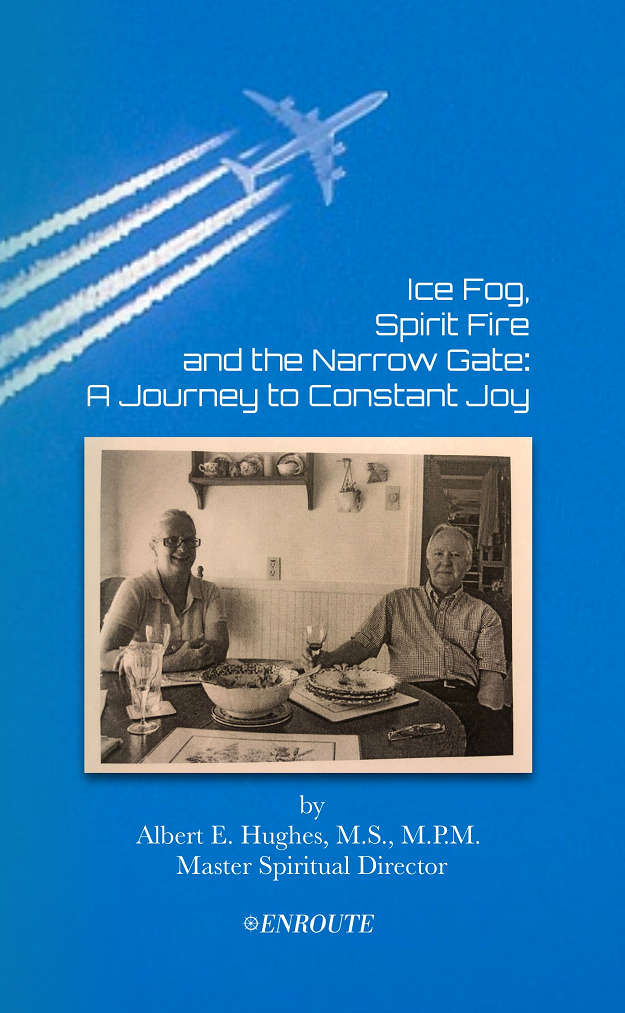 Ice Fog, Spirit Fire and the Narrow Gate: A Journey to Constant Joy
by Albert E. Hughes
When and how is each person's psychological profile established? Al Hughes takes that question to task in an autobiography that begins with one of his earliest memories, four years old and sitting in a sandbox, facing several next door backyards, above which was a constant flow of ascending bombers launching into World War II. From a kindergartner in New Mexico in the Southern United States to the Paradise Commander on the island of Antigua in the Eastern Caribbean, Al Hughes gives us a witty and insightful understanding of a life oriented toward discovering the meaning of holiness and the path through the narrow gate.
Paperback: $14.95 Kindle: $9.99
Testimonials
"Al Hughes is not only a master spiritual director, but also a master story teller. Ice Fog, Spirit Fire and the Narrow Gate is a riveting journey through the mundanities of this world into a life in union with God." – Sebastian Mahfood, OP, long-time member of the Antigua Historical Society
"A terrific story you'll love!" – Ronda Chervin, co-author with Al Hughes of Simple Holiness and Escaping Anxiety
About the Author
Lt. Colonel Hughes (USAF retired) holds an M.S. (with distinction) in Systems Management from the Air Force Institute of Technology, an M.P.M. in Pastoral Ministry from Seattle University (Jesuit) and a Certificate in Spiritual Direction. He taught adults for 25 years as a Catholic catechist and retreat master and has published half a dozen books in the area of spiritual discovery along the road to holiness. He continues to be active as a master spiritual director.
Awake with Christ: Living the Catholic Holy Hour in Your Home by Annabelle Moseley We are about to undertake an exhilarating journey together. Throughout this book, we will travel to the Mount of Olives implementing the tools of the garden as we keep the Holy Gardener...
read more