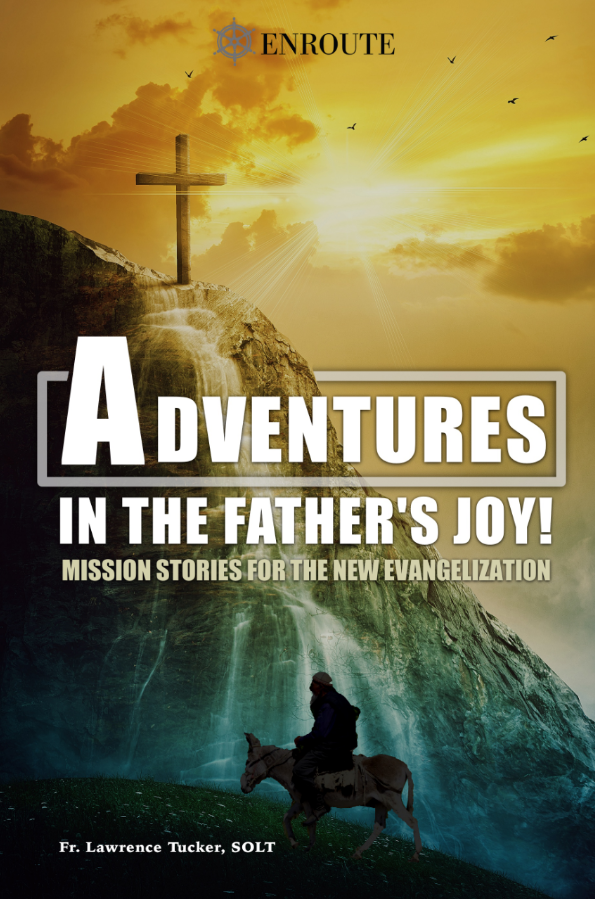 Great news! Adventures In The Father's Joy! won 3rd place as a Backlist Beauty in the 2021 Catholic Media Awards!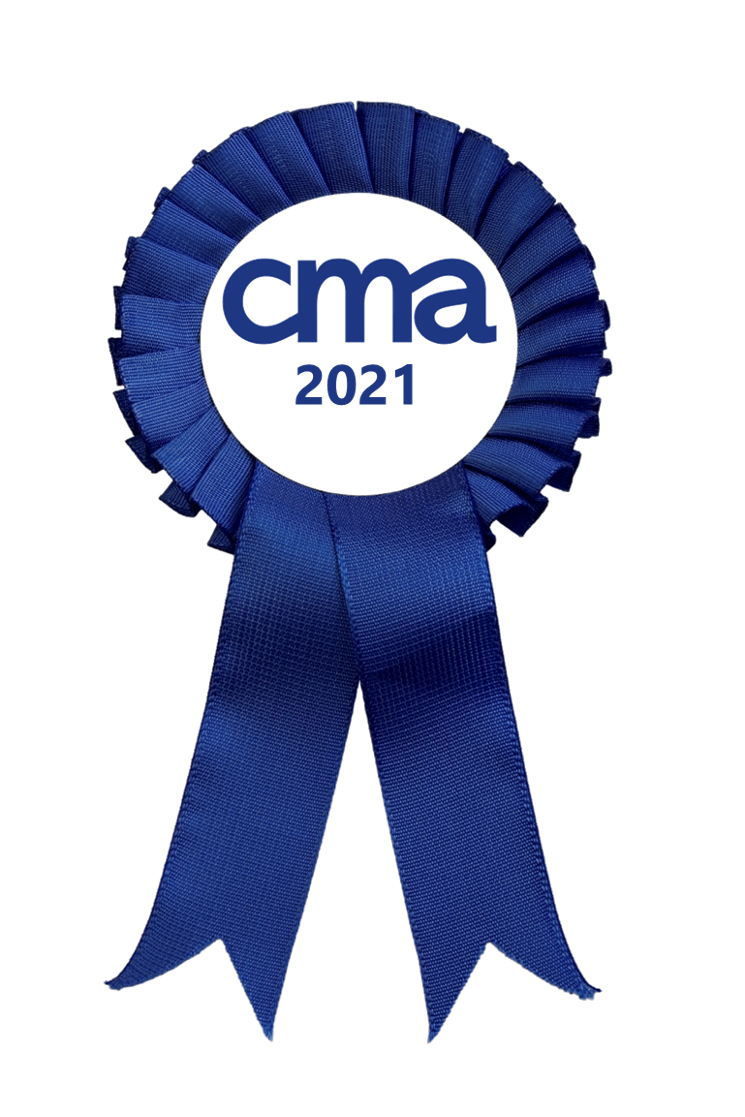 So Shine is the debut album by brothersister 
10 new original Catholic Christian songs
Music & Lyrics by Fr. Lawrence Edward Tucker, SOLT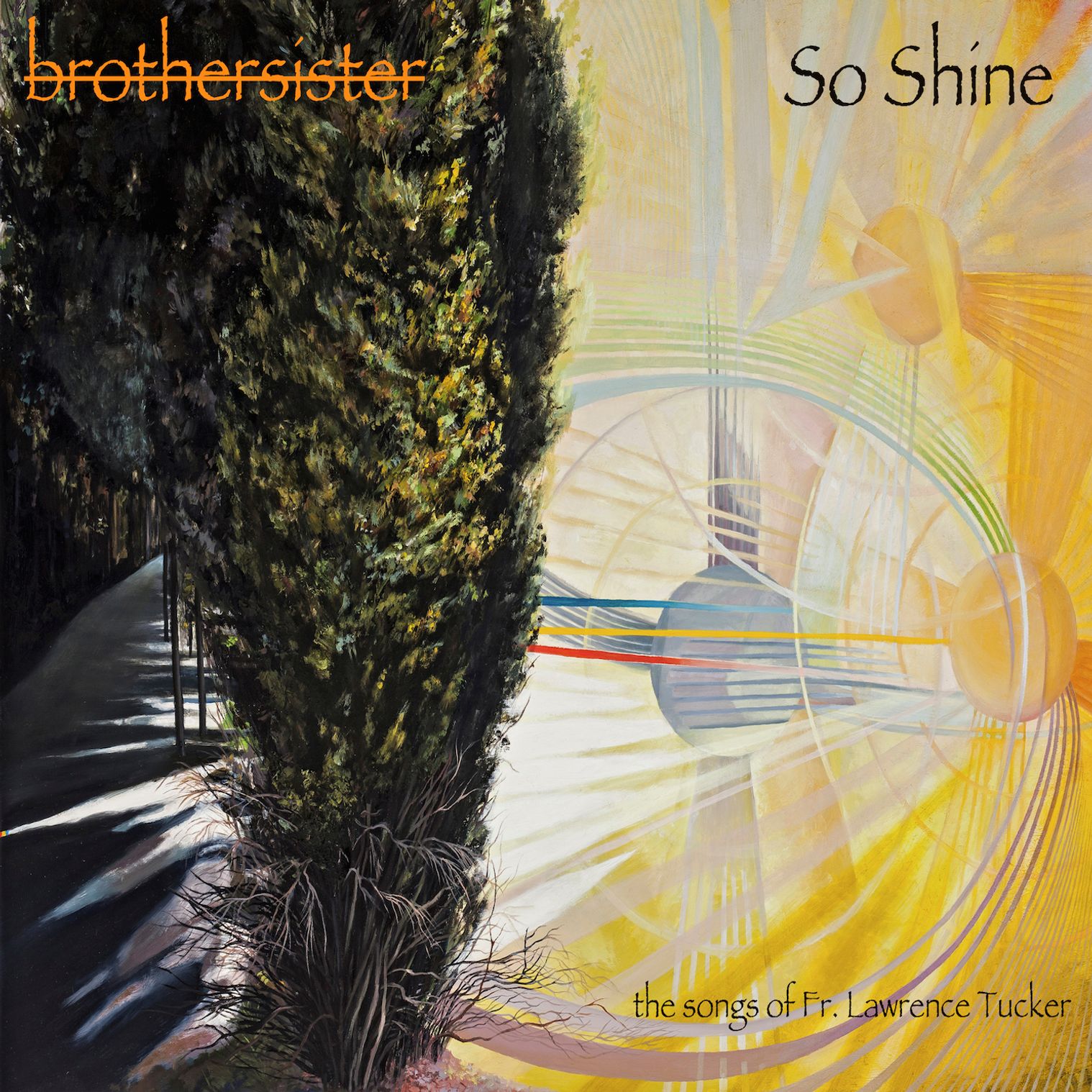 "'So Shine' strikes an excellent balance between Catholic hymns and classic rock." – Check out the review at Aleteia.org
Adventures in the Father's Joy: Mission Stories for The New Evangelization
by Fr. Lawrence Tucker, SOLT
As Pope Francis point's out in The Joy of the Gospel, "If we want to advance in the spiritual life, then, we must constantly be missionaries." Adventures in the Father's Joy! provides the reader with concrete, inspirational examples of how a person is spiritualized through the gift of evangelization and missionary outreach. These mission adventures will illuminate and put "flesh" on the "spirit-filled" principles of mission and evangelization presented in Pope Francis' document on the new evangelization (Evangelii Gaudium). These "adventures in the Father's joy" are not just for Church "professionals"… every baptized Christian will discover in them a well-spring of joy and inspiration!
Paperback $12.95 | Kindle $9.95
Banish Me!
Banish me, banish me!
Unto some realm remote…
Where life doth brew slowly,
And truth hath full sway.
Banish me, banish me!
To solitude send me …
Where dark bringeth brightness,
And night turneth day.
Banish me, banish me!
The holy place unknown…
Where breath runneth freely,
And rest cometh soundly.
Where seraphs there will be,
And good light to bound me!
— Fr. Lawrence Edward Tucker, SOLT
TESTIMONIALS
If you're like me, you know how a good missionary brings to life the heart, mind, and soul of the Gospel. Well… we have such a good missionary in Father Larry Tucker. From his daily experiences as a missionary, he has woven stories that help us experience the Greatest Story ever told… the life and love of Jesus Christ for his people! Allow Father Tucker to take you along with him to encounter Jesus and his Church. – Msgr. Richard M. Figliozzi, Office of New Evangelization (former Director), Diocese of Rockville Centre, NY.
---
I love these inspiring mission adventure stories! They fill me with a great desire to serve and to participate in The New Evangelization. In an age saddened by materialism and indifference, college and university students will find hope in these stories because they show that, contrary to popular opinion, there is more joy in giving than in receiving!" – Michaela Henry, 21, Student- Molloy College, Long Island, NY
---
It is one thing to read, hear, and speak God's Word. It is quite another to have a missionary such as Father Larry live Christ's Word every moment of every day… a missionary that inspires and motivates us to weave the Spirit into our lives and let the Father's joy flourish so abundantly that we want to share it with everyone! – Ruben R. Gonzalez, Knight of The Equestrian Order of The Holy Sepulchre, Yale University Alumnus, and General Partner- Trium, Ltd.
---
Father Larry Tucker's accounts of his missionary journeys are not only very descriptive and inspiring… they are also hilarious at times! I shared one of his experiences described in the book; the discovery of the image of Our Lady of Guadalupe in Robstown, TX. Reading his account of that event brought back many happy memories! You will be entertained by these adventurous stories… and motivated by them to enter into the joy of The New Evangelization! – Fr. Robert Shaldone, SOLT: National Spiritual Director of The Lay Missionaries of Charity (St. Mother Teresa's congregation).
---
Maryellen and I are enjoying your Adventures in the Father's Joy! Heart opening and hilarious! Very well written! Maryellen's sister is going to recommend it to her Book Club. – personal email to Fr. Larry from William Lynch, Levittown, NY
ABOUT THE AUTHOR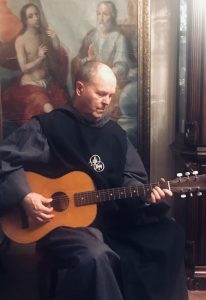 Fr. Tucker was born on May 26th, 1955, in Manhattan, New York City. He is a bilingual missionary priest in The Society of Our Lady of the Most Holy Trinity and has served in Mexico, Belize, Guatemala, England, Texas, and New York.
Fr. Tucker holds an A.A. in Liberal Arts from Nassau Community College, Garden City, NY; a B.A. in Human Relations from St. Joseph's College, Patchogue, NY; and a Master of Divinity, as well as an M.A. in Theology, From Holy Apostles College and Seminary, Cromwell, CT.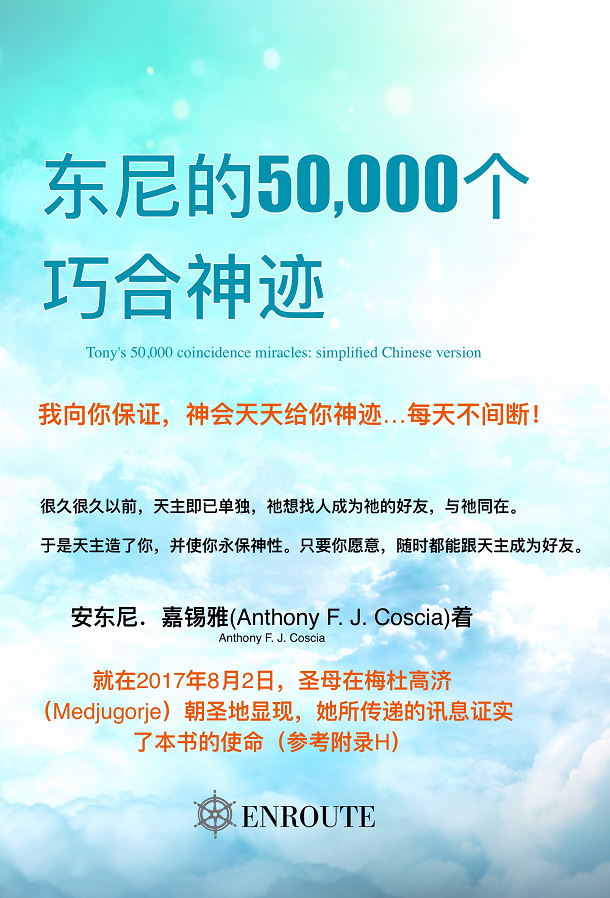 (This is the SIMPLIFIED VERSION)  (點此進入):東尼的50,000個 巧合神蹟 [Click here for Traditional Chinese] 本页面提供了这本书的详尽内容介绍。 若您希望直接购买,请点选以下连结: #1. 点此订购 (电子书) #2. 点此订购 (平装书)请使用有语言转换功能的浏览器,自动将英文译为中文浏览所有东尼的书+免费项目,点此进入Tony's 50,000 Co-Incidence Miracles (Simplified Chinese) 东尼的50,000个...
read more