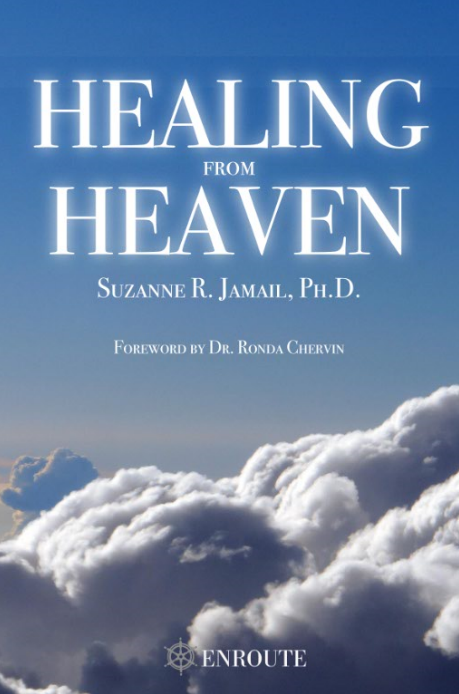 Healing from Heaven
by Dr. Suzanne R. Jamail
This is my private journal, written during a difficult period of my life. The economy was poor, business was slow. The recession ravaged my private practice as a clinical psychologist. Thrown overboard into a sea of the unknown and the unstable, I fell into unrest and was plagued with thoughts of "going under," but in my heart, I believed my situation would turn around. In 2013, my office building finally sold. It was located in Flint, Michigan, the crime capital of the United States. It sold for the price of a fully loaded compact car. The financial loss only served to fuel the tidal wave of dis-empowering thoughts that tormented me. Giving up wasn't an option, while it frequently crossed my mind. Surely heaven understood my condition. So, I decided to say yes to life expecting God's favor to lift me above my personal challenges. – Suzanne R. Jamail Ph.D.
Paperback $14.95 | Hardback $18.95 | Kindle $9.99
TESTIMONIALS
Suzanne Jamail's Healing from Heaven is a heavenly haven where readers can find refuge from and resources for dealing with all their worldly worries. Its scores of heartfelt meditations, seeped in psychological insight and spiritual wisdom, bring solace and courage with every page. Healing from Heavenis one to keep on the nightstand or next to the recliner so Dr. Jamail's warm and wise counsel will be at hand again and again so that as those problems of life arise, you can better rise refreshed and ready to meet them." – Kevin Vost, Psy.D., author of Memorize the Mass!

---
"This book is filled with short, beautiful meditations on the love of God and the healing he wants for you. A perfect companion for adoration." – Matt Fradd, Catholic apologist
---
"Dr. Jamail has crafted a devotional that packs great emotional and spiritual depth into brief reflections accessible to every reader. Her transparency regarding her own times of struggle and the reaffirmation she experienced of God's love and providence is a passionate call for each of us to abandon ourselves to God's plan for our sanctification and ultimate glorification." – Shane Kapler, author of Marrying the Rosary to the Divine Mercy Chaplet and Through, With, and In Him: The Prayer Life of Jesus and How to Make It Our Own
"I believe each day on earth will be what it should be if we will spend some time focused on heaven. This book can help us do that." Jim Stovall, author of The Ultimate Gift
---
This book, Healing from Heaven, by Suzanne R. Jamail, Ph.D., is a treasure waiting to be claimed. If you seek peace, it will find you and settle your spirit. If you search for answers to problems that seem insurmountable to overcome, you will find your way to compassion and inner strength. A believer will hear God speak. A non-believer will find something greater than himself at work on these pages. The words are comforting and encouraging. The short readings clear a path to understanding in troubled times. This book will not be read once and lay on a shelf. It will be read again and again when life's obstacles seem to render us defenseless. There are strong messages on these pages. To me, I felt God, Himself, could have gently spoken the messages. This book is Omnipotence in a small, succinct package. Life's greatest gifts often come in small packages." – Carol A. Chaney, University of Michigan-Flint
ABOUT THE AUTHOR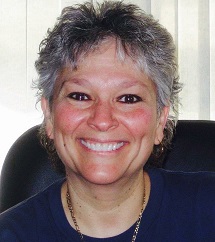 Suzanne R. Jamail holds a Doctor of Philosophy in clinical psychology (Ph.D.) from the Miami Institute of Psychology in Miami, Florida, graduating in 1993. Dr. Jamail divides her time between clinical practice, supervising master's level and doctoral level students, and writing. She is a member of the American Psychological Association. Committed to self-development and spiritual growth, Dr. Jamail enjoys getting together with friends in the countryside and by the water. She resides in Windsor, Ontario, across from the U.S. city of Detroit. She is a pup parent to Malachi, an 8-year-old German Shepherd, and advocate of German Shepherd rescue.
OTHER POPULAR SPIRITUALITY BOOKS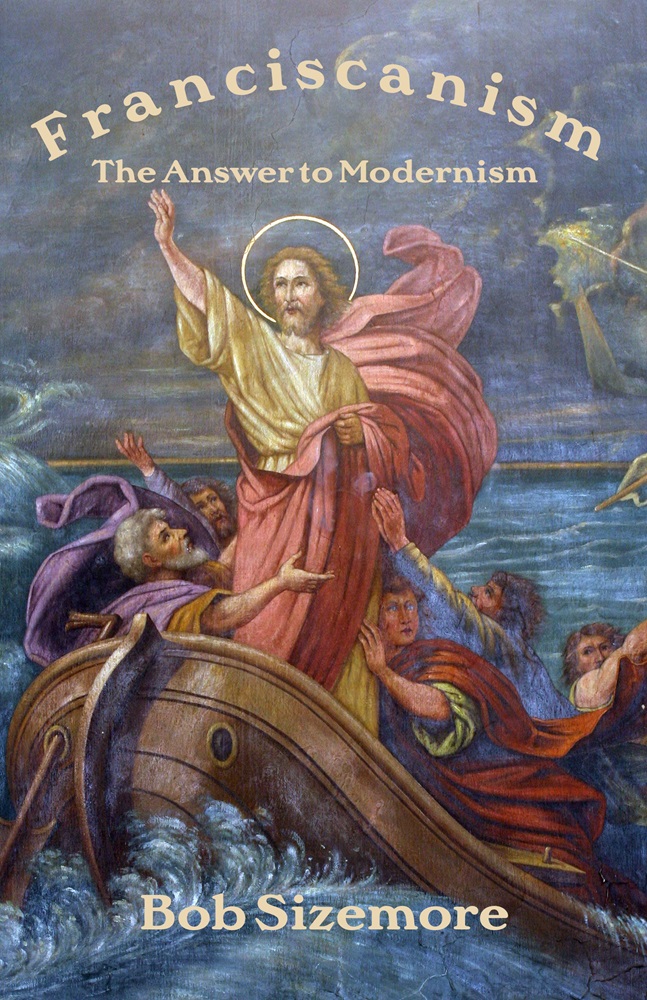 Franciscanism: The Answer to Modernism By Bob Sizemore In a culture of death, St. Francis restores us to life. This book invites the reader into Franciscanism as the answer to Modernism.   Paperback $7.99 | Kindle $2.99  TESTIMONIALS "As a Lay Dominican, I found in...
read more