 LIFE Runner
by Aqif Shahzad
TBA
Paperback: TBA | Kindle $5.99
TESTIMONIALS
"Aqif Shahzad's

LIFE Runner

about his pro-life work in Pakistan is an incredible witness to the great miracles God can do when we offer Him the five loaves and two fish of our ordinary lives. Looking with mercy on the Pakistani people, the Lord has inspired Aqif to spread the Gospel message of the sanctity of human life in a myriad of ways -and He has blessed Aqif's missionary work with abundant fruit, including the saving of many little girls from abortion. I hope and pray that by reading this book people will be inspired to join in the pro-life mission in Pakistan through prayer and financial donations to both the families in need and to printing the books Aqif uses to teach the sanctity of human life. Come Holy Spirit!" – Mary Kloska, author of

Raising 'Children of the Cross,' The Holiness of Womanhood, Out of the Darkness, A Heart Frozen in the Wilderness, In Our Lady's Shadow,

and

Mornings with Mary
ABOUT THE AUTHOR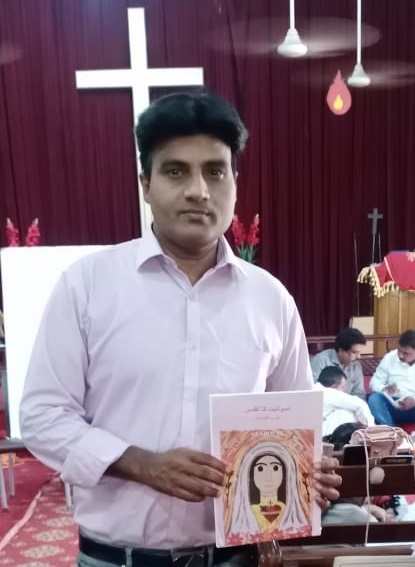 Aqif Shahzad was raised in a family of four brothers and two sisters in a village in Pakistan. He lost his father early, and his mother, whose faith in Our Lady strengthened and deepened his love for Our Lady, played a significant role in his life.
Teaching and translation are his passions. Children of the Cross (Ministry) is the answer to his continued prayers. Giving life, hope, and healing to persecuted Christians in Pakistan and throughout the world is his vision. God has called him to reach the unreached. He lives in Pakistan with his small daughter, Eliana, who is four years old.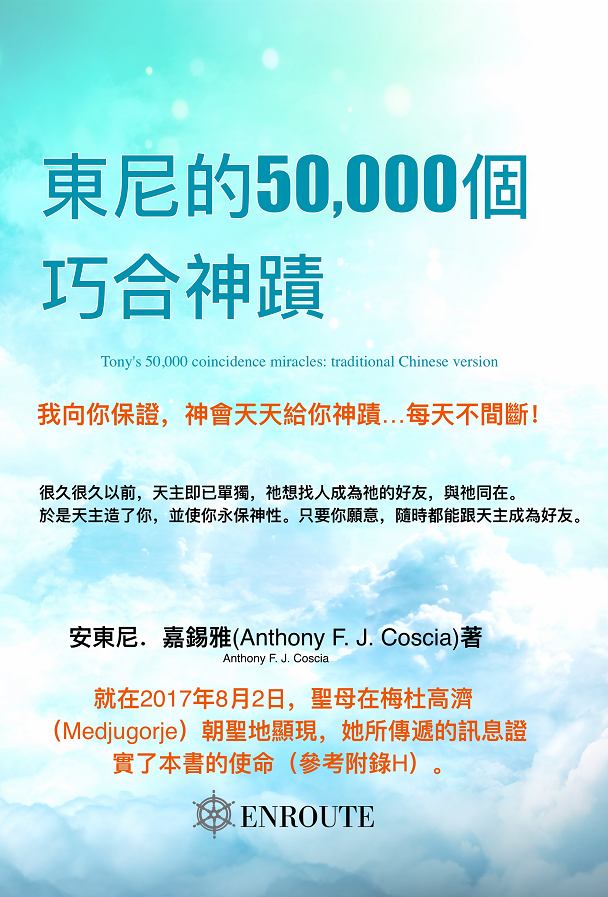 This is the TRADITIONAL VERSION. (点此进入):东尼的50,000个 巧合神迹 [Click Here for Simplified Chinese] 本頁面提供了這本書的詳盡內容介紹。 若您希望直接購買,請點選以下連結: #1. 點此訂購 (電子書)#2. 點此訂購 (平裝書) 請使用有語言轉換功能的瀏覽器,自動將英文譯為中文瀏覽所有東尼的書+免費項目,點此進入Tony's 50,000 Co-Incidence Miracles (Traditional Chinese) 東尼的50,000個...
read more