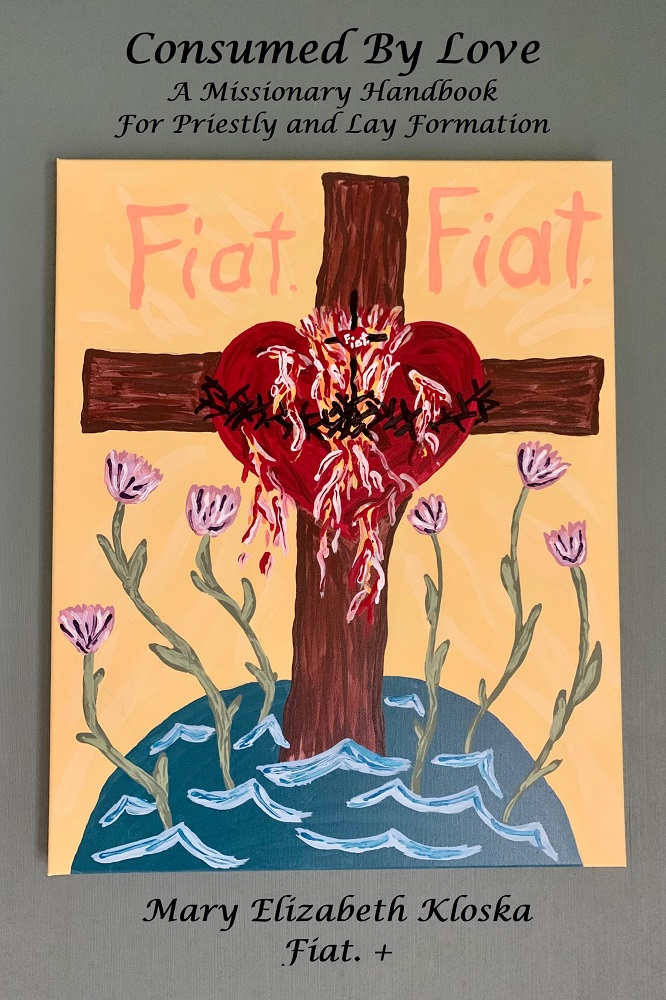 Consumed by Love: A Missionary Handbook for Priestly and Lay Formation
by Mary Elizabeth Anne Kloska, Fiat+
"Here I am, Lord, I have come to do your will." (Hebrews 10:7,9)
This should be the heartbeat of every missionary. One is never a missionary for himself or because of himself. A true missionary is one called by God, formed by God, sent by God to do a work of God for God – a missionary only needs to be surrendered and docile before the Word of God. Consumed by Love provides just such a handbook for the one who is called and is wondering what next.
Paperback: $19.99 | Kindle: $9.99
Support Mary's work! Sign-up today for a monthly donation to her through her Patreon account by clicking the image below!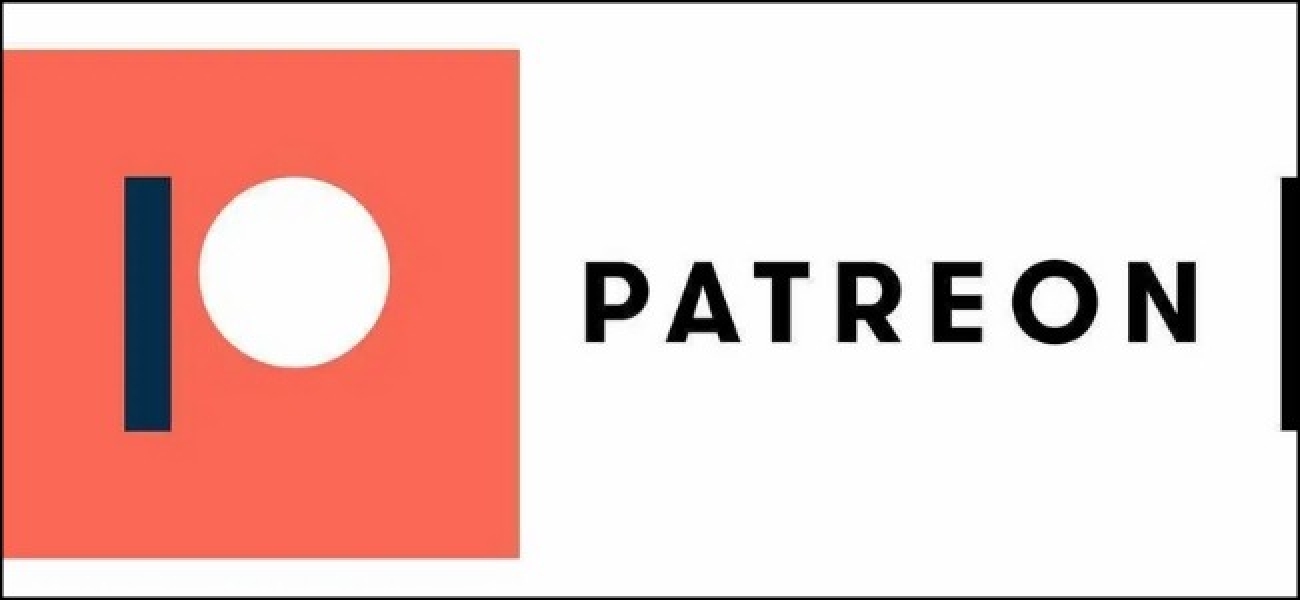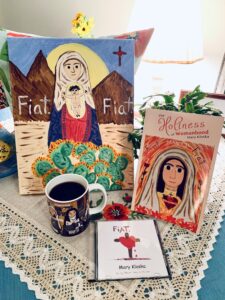 Buy a pillow and email mahfood@wcatradio.com a photo of you holding it, and I'll post your photo on this page with your message to Mary.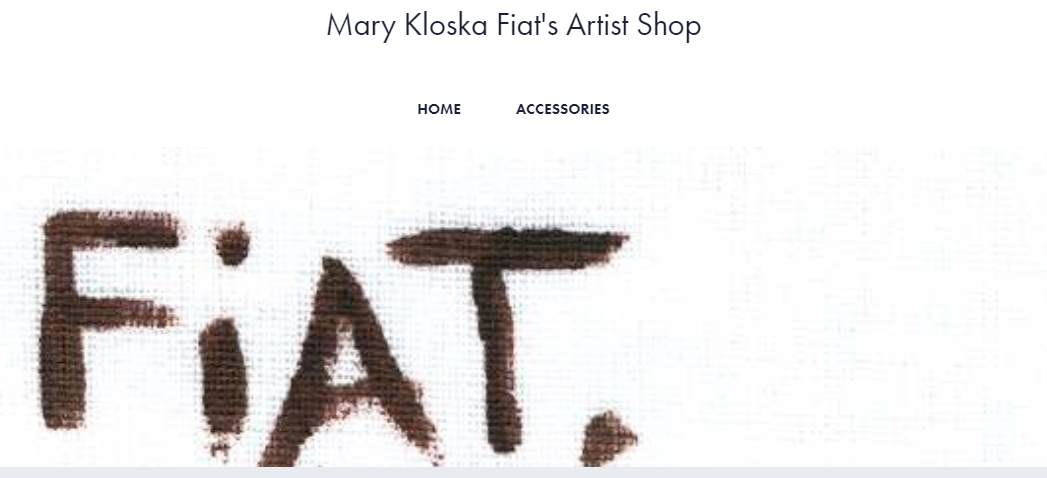 The Heart of Fiat Crucified Love
TESTIMONIALS
"A powerful response to the 6th edition of the Program for Priestly Formation (2022), which expresses the fundamental idea from the 2016 Ratio Fundamentalis that "Seminaries should form missionary disciples who are 'in love' with the Master, shepherds 'with the smell of the sheep,' who live in their midst to bring the mercy of God to them." This book shares with its reader the power of the missionary life with excerpts included by permission of the Libreria Editrice Vaticana from Pope Pius XI's 1926 encyclical Rerum ecclesiae, Pope St. John XXIII's 1959 encyclical Princeps pastorum, Pope St. Paul VI's 1975 apostolic exhortation Evangelii nuntiandi, and Pope St. John Paul II's 1990 encyclical Redemptoris missio." – Dr. Sebastian Mahfood, OP, co-author with Bishop Richard Henning of Missionary Priests in the Homeland: Our Call to Receive
In Pope Francis' Apostolic Exhortation Evangelii Gaudium, there is one line that is particularly beautiful and inspiring: "I dream of a 'missionary option', that is, a missionary impulse capable of transforming everything…" If we think of Evangelii Gaudium as the Church's main 'book' on mission and the New Evangelization, we now have a handbook to go with it; Consumed By Love: A Missionary Handbook by Mary Kloska. It would be difficult to read this new book without being inspired to joyfully embrace the new "missionary impulse" Pope Francis is calling for. In addition to being exceptional spiritual reading, this handbook, as the author notes, would be of great assistance to those directing missionary formation programs." – Fr. Lawrence Edward Tucker, SOLT, author of Masters of Interior Space; The Redemption of San Isidro; To Whom The Heart Decided To Love; Adventures in the Father's Joy; The Prayer of Jesus Crucified
ABOUT THE AUTHOR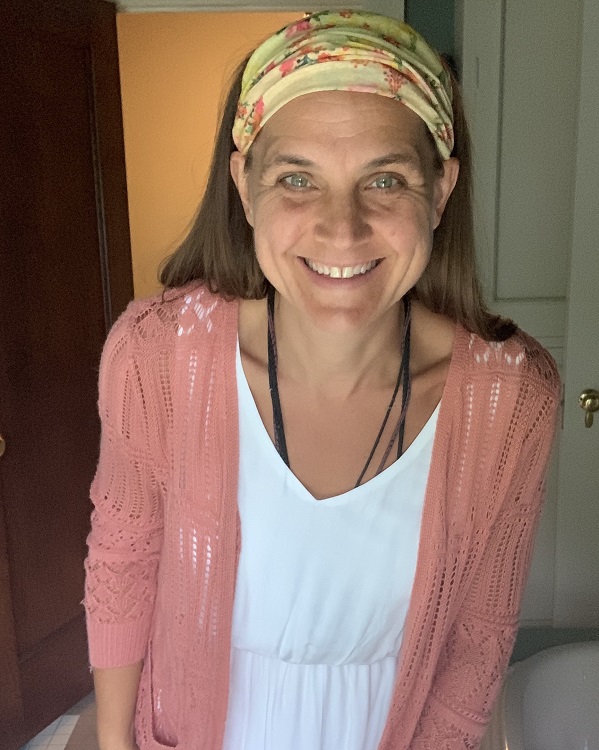 Mary Kloska is from Elkhart, Indiana. She was raised in a huge Polish family (12 brothers and sisters) along with a lot of foster babies and other needy people in and out of the house. She presently has 70+ nieces and nephews.  She has lived a very unique life. Upon graduating from Notre Dame in 1999 she spent almost 20 years in the missions serving the poor (including orphanages) as well as praying as a consecrated hermit all over the world –Siberia, Nigeria, Tanzania, South Africa, Philippines, Mexico, the Holy Land and all over Europe as well. Although she spent a lot of time away in silence praying, ironically she loves children and is very fun and outgoing when it comes to serving young adults, as well as the little ones. She also spent her time in the missions giving retreats, doing simple catechesis, leading prayer groups, giving spiritual direction, helping in deliverance, changing diapers, feeding babies and cleaning floors. After spending intense time serving in a mission she would withdraw for periods of 'retreat' as a hermit (including three years as an official diocesan hermit with vows under a Bishop.) The last few years she has spent as a fulltime nanny to infant triplets, twins and several large families. She speaks many languages (poorly) and enjoys playing guitar, painting icons, baking, gardening, reading, writing and simply filling in where there is the greatest need in the Church. Her WCAT Radio program, "The Heart of Fiat Crucified Love," may be found here.
OTHER CATHOLIC SPIRITUALITY BOOKS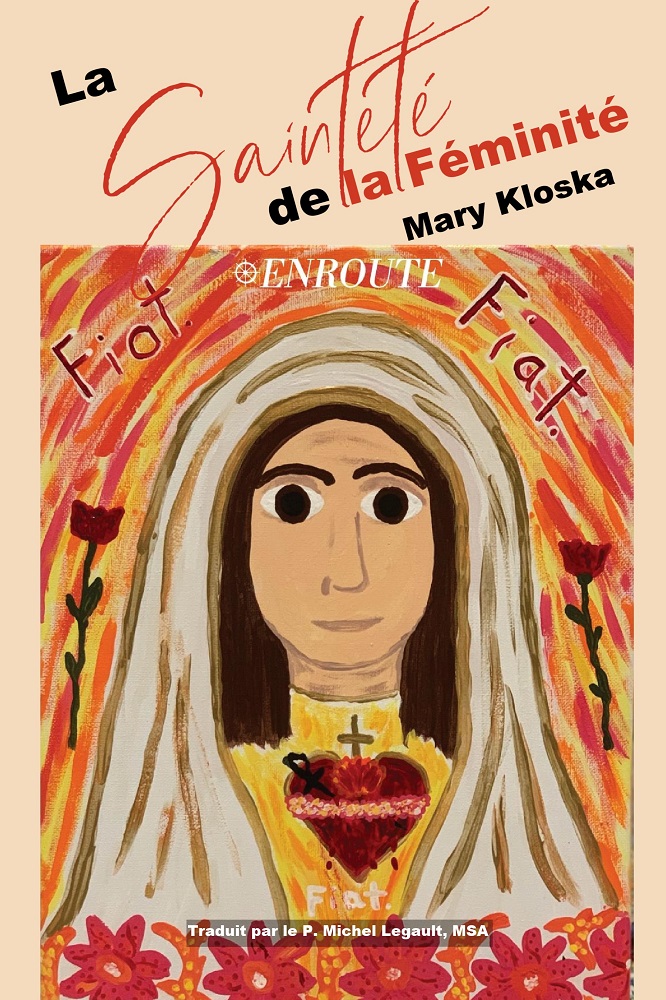 Below is a spiritual talk that Mary gave to a group of Polish youth at a retreat center in Babliniec, Poland about the Love that God has for them. It was on September 3, 2005 and is translated by Hania Przybylo. You can listen to this both in my English and Hania's...
read more