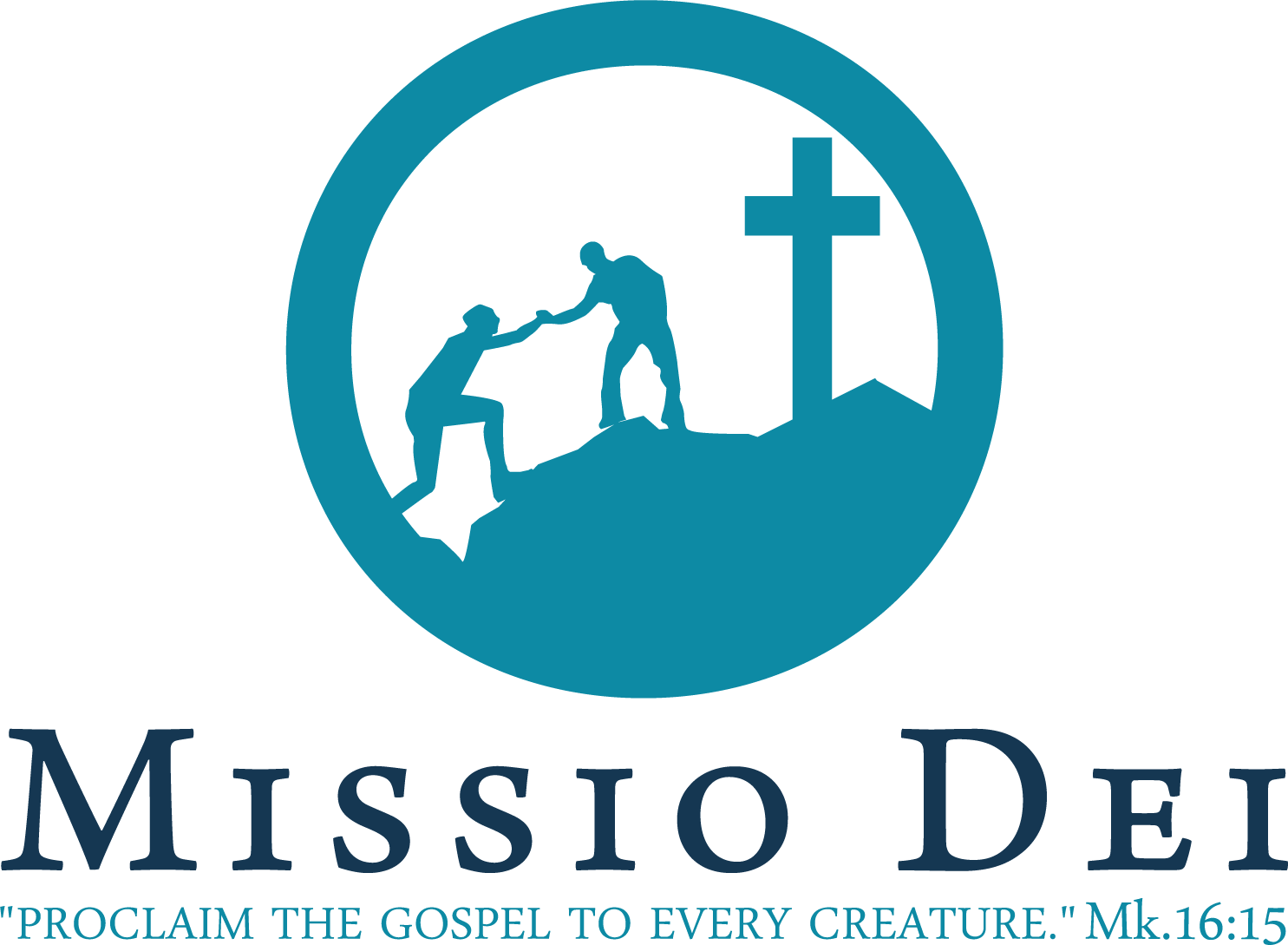 The Eucharistic Revival Project
Edited by Phillip Hadden & Jonathon Fessenden
Foreword by Rev. Dennis J. Billy, C.Ss.R.
The Eucharist Revival Project is Missio Dei's response to Pope Francis' call to rediscover "the real and loving presence of the Lord" in the Eucharist. The Missio Dei Team's belief in the power of Holy Communion is manifested in this book, inviting everyone who reads it to understand the historical, prophetic, and present-day miracle of Christ in the Eucharist and to seek this Sacrament of Love with a renewed fervor.
Contributing authors include Phillip Hadden, Kaleb Hammond, Chantal LaFortune, Fr. Chris Pietraszko, Dr. Joseph J. Plaud, Fr. Dominic Rankin, Christina M. Sorrentino, Kelly Ann Tallent, John Tuttle, and Joseph Tuttle.
Paperback: $19.99 | Kindle: $9.99
Missio Dei is a team of writers who desire to share their love of Christ with others. Drawing from Sacred Scripture, Sacred Tradition, as well as from role models in the Catholic faith, Missio Dei collaboratively introduces a new way of evangelization through the media – as a united body, stepping out in faith to give reason for the hope which they have in Christ Jesus.
TESTIMONIALS
"Missio Dei's The Eucharistic Revival Project is a feast for the mind, heart, and soul, replete with thought-provoking and devotion-deepening insights and stories from, great saints, popes, literary figures, and modern-day clerical and lay Catholics. Listen carefully as they lay out their reasons to be grateful for Christ's mysterious gift through which His very Body, Blood, Soul, and Divinity should enter under the roofs of our mouths and cleave to our inmost parts. Your hunger, thirst, and love for the Eucharist will surely revive and thrive." – Kevin Vost, Psy.D., author of two dozen Catholic books from Memorize the Faith! to What is God?
"The Eucharist Revival is a journey into the love for the Eucharist understanding deeply the Real Presence of Jesus Christ. More than ever, this is needed not only for non-Catholics to understand, but for many Catholics to revive their experience of Christ in the Eucharist. This is a book with many experiences of the Eucharist that will put a fire on anyone who has even a simple doubt. Each chapter with a new writer will inspire you to love Christ and to run to the nearest church to spend time with Him." – Father Goyo Hidalgo, Priest of the Archdiocese of Los Angeles, Associate pastor of St. Philomena Parish, Carson, California, and author of From Prodigal to Priest: A Journey Home to Family, Faith, and the Father's Embrace
"I enthusiastically recommend reading and reflection upon the essays contained within this gem of a book, The Eucharistic Revival Project. May the one who ponders these essays grow in devotion to the eucharistic true body, blood, soul, and divinity of our risen Lord Jesus." – Very Rev. Peter S. Kucer, MSA, STD, President-Rector, Holy Apostles College and Seminary, and author of Catholic Apologetics: Witnessing to and Defending the Faith
"Every resource that draws us closer to our Eucharistic Lord, in accordance with sound theology and Catholic tradition, is something to be grateful for, as we work and pray for a renewal of the Church's first love. I congratulate the contributors to this volume on their efforts to focus (or refocus) minds and hearts on God's greatest gift to us in this valley of tears, our manna in the desert as we go on pilgrimage to the heavenly Jerusalem."

– Dr. Peter Kwasniewski, author of The Holy Bread of Eternal Life: Restoring Eucharistic Reverence in an Age of Impiety
ABOUT THE EDITORS
Phillip Hadden lives in the Springfield Diocese in Illinois with his family. He holds a bachelor of arts in history with cum laude honors from the University of Illinois at Springfield and a Master of Arts in Theology – Sacred Scripture with summa cum laude honors from Holy Apostles College and Seminary. Phillip is the editor-in-chief of Missio Dei LLC. He lectors and teaches catechesis at his local parish. Phillip's interests include the Letters of St. Paul, St. Augustine, and covenant theology.
Jonathon Fessenden, editor of Missio Dei, is a Catholic Theology teacher living in Utah with an MA in Theology/Apologetics from Holy Apostles College and Seminary. He is a lover of Sci-fi books, Catholicism, and Classical/Film music.
OTHER CATHOLIC SPIRITUALITY BOOKS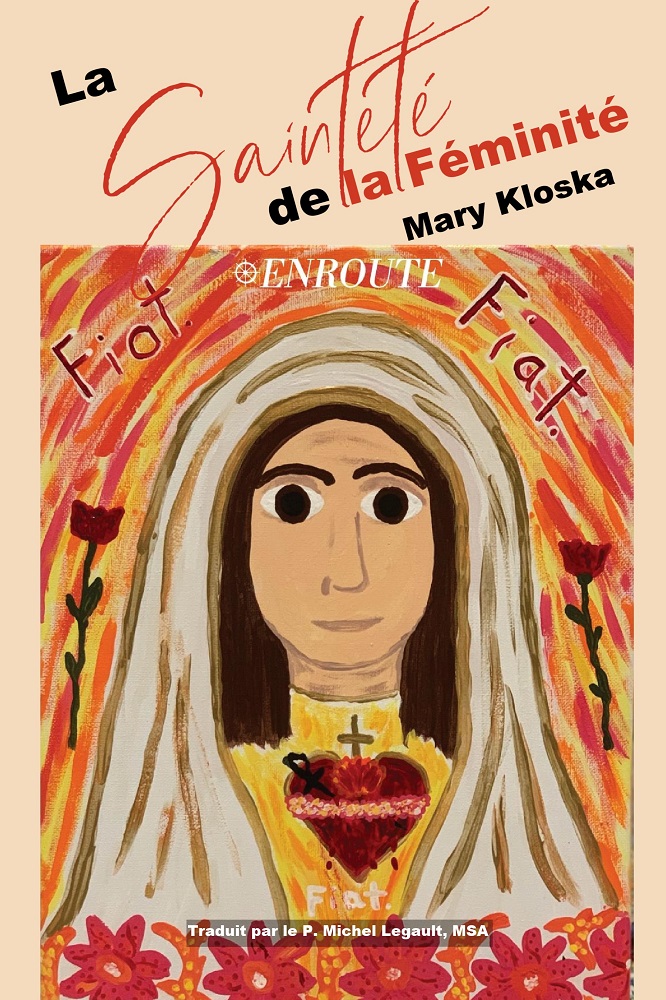 Below is a spiritual talk that Mary gave to a group of Polish youth at a retreat center in Babliniec, Poland about the Love that God has for them. It was on September 3, 2005 and is translated by Hania Przybylo. You can listen to this both in my English and Hania's...
read more