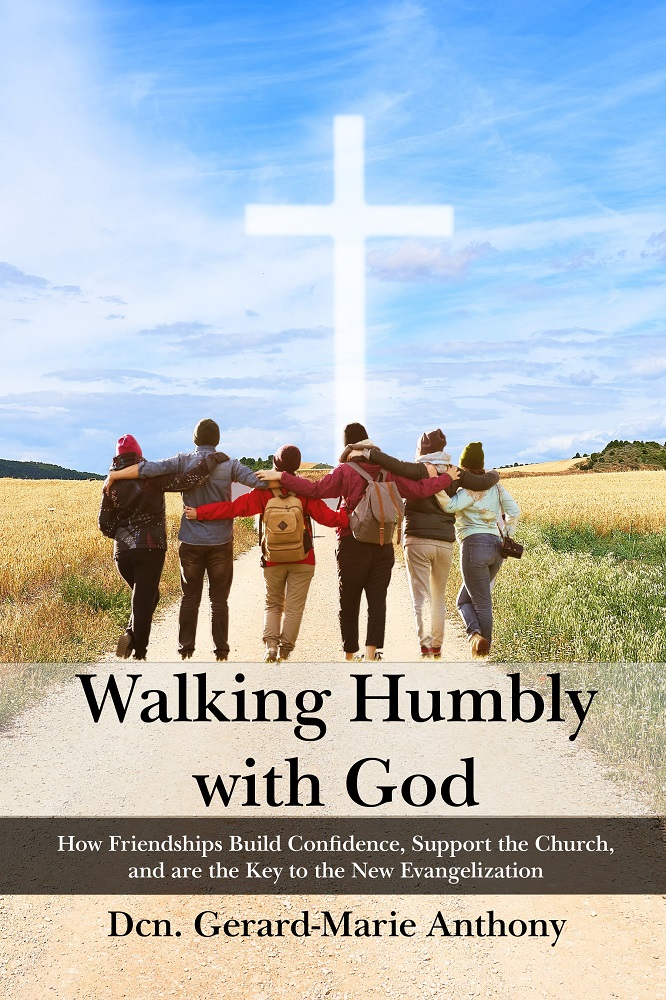 Walking Humbly with God: How Friendships Build Confidence, Support the Church, and are the Key to the New Evangelization
by Deacon Gerard-Marie Anthony
This book speaks to the importance of the virtue of friendship/relationship to carrying out the New Evangelization and seeks to refocus the conversation on Church teaching with humor, wit, and plenty of sources from the Deposit of Faith. It speaks of the friendship Revolution that can thwart our ages' despair and loneliness and give hope for the purpose of bringing about the New Springtime to which Saint Pope John Paul II called us. It does this by examining the universal call to friendship found in Revelation, helping to discern between true and false friendships, giving tips to developing the virtue of friendship, looking at the scientific support for friendship from a psychological perspective, and then looking at how friendship can help the Church both internally (ad intra) and in the work of evangelization (ad extra).  Finally, it ends with an appendix on male-female relationships and their possibility and importance.
Paperback: $14.95 | Kindle: $9.99
ABOUT THE AUTHOR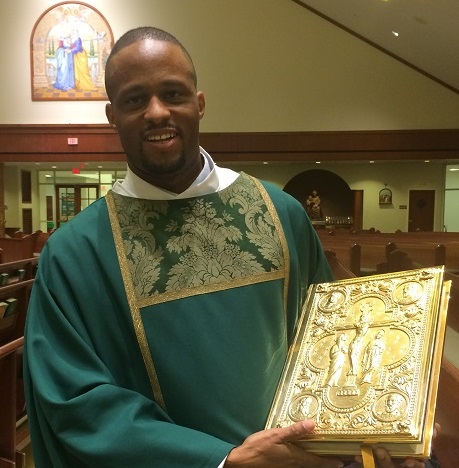 Gerard-Marie Anthony is a Deacon of the Catholic Church and Spiritual Director of A Mom's Peace, an organization that helps families experiencing miscarriage/stillbirth. He has an M.A in Theology, as well as Green Cross Trauma certifications including H.E.A.R.T. Model training for Treating Complex Trauma.  He recently co-authored with Dr. Sabine Heisman The Deacon and the Doctor: A Prescription for Navigating Child Loss. His website is: www.jmjgerardmarie.com.

OTHER CATHOLIC SPIRITUALITY BOOKS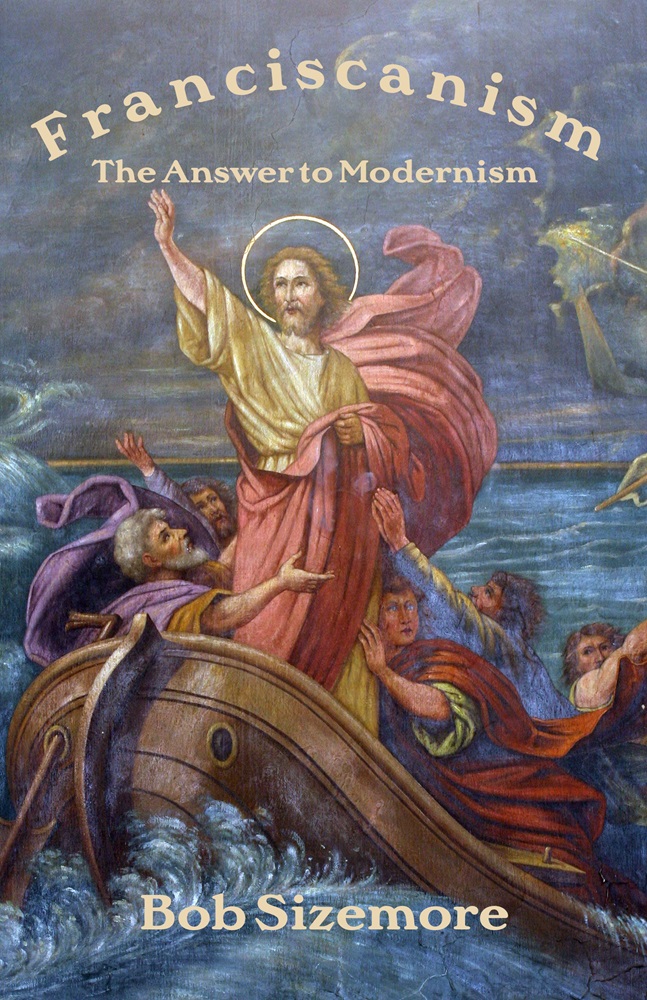 Franciscanism: The Answer to Modernism By Bob Sizemore In a culture of death, St. Francis restores us to life. This book invites the reader into Franciscanism as the answer to Modernism.   Paperback $7.99 | Kindle $2.99  TESTIMONIALS "As a Lay Dominican, I found in...
read more