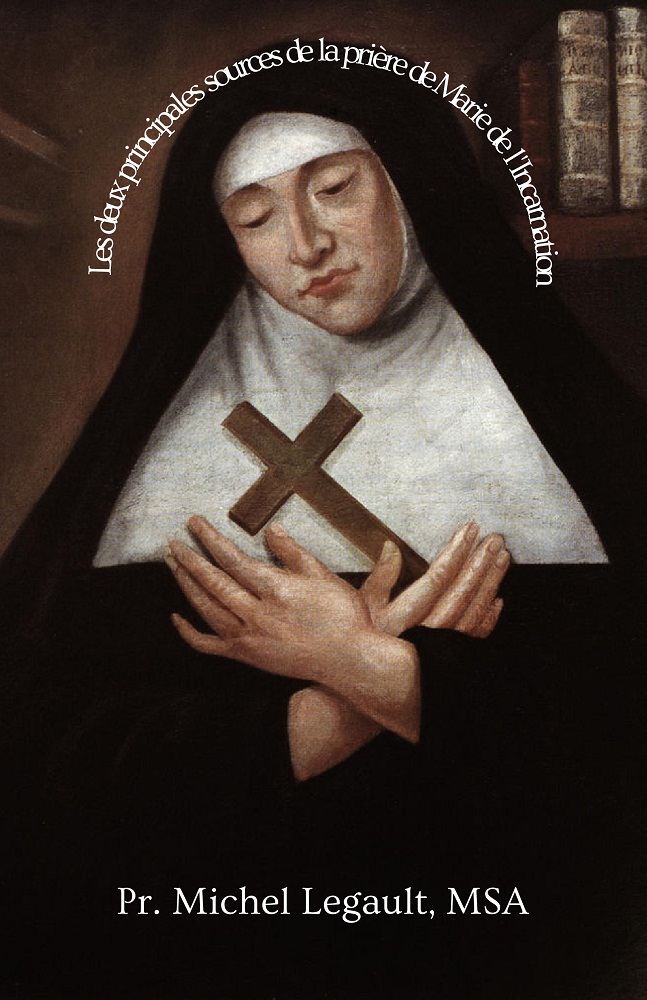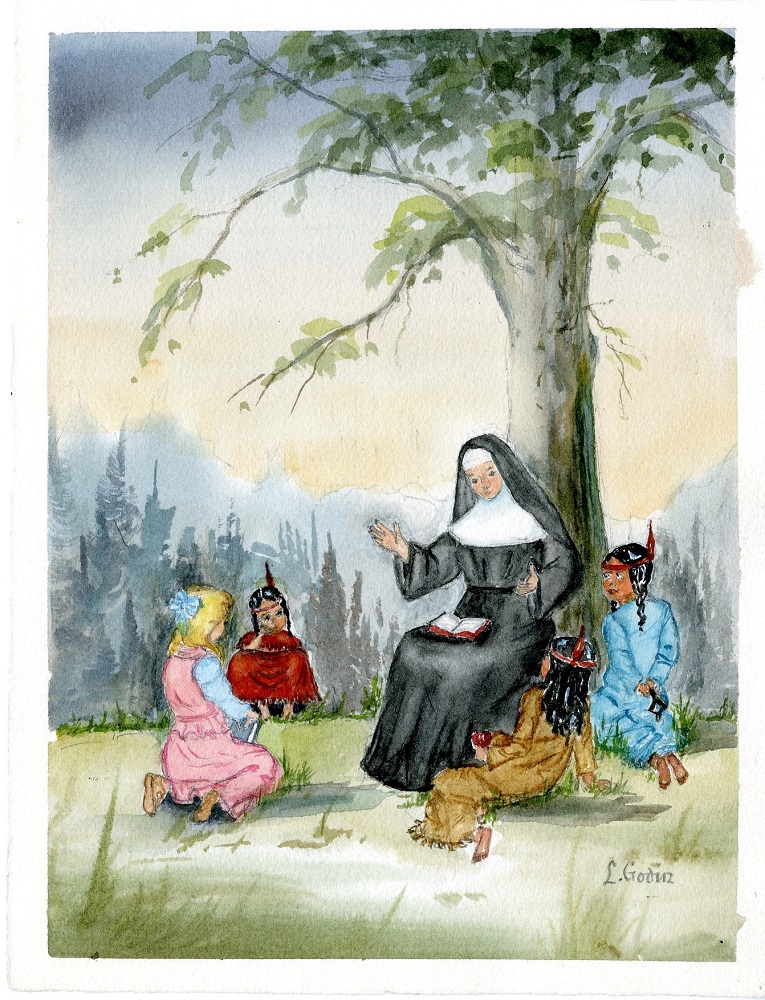 Les deux principales sources de la prière de Marie de l'Incarnation
par Fr. Michel Legault, MSA
Le 28 octobre 1999, l'Église catholique a célébré le 400e anniversaire de la naissance de Marie Guyard, connue aujourd'hui sous le nom de Sainte Marie de l'Incarnation, canonisée le 3 avril 2014 au Palais apostolique par le pape François, «La Thérèse du Nouveau Monde.» Je souhaite que cette simple recherche sur la prière de Marie de l'Incarnation, réalisée en 1999, soit considérée comme un acte d'admiration et de reconnaissance envers Dieu le Père qui a fait de cette humble femme un témoin lumineux de son amour dans le début de l'Église en Amérique du Nord.
À l'heure actuelle, le New Age est à la recherche de nouvelles voies de connaissance pour atteindre le Divin. Pourquoi cherche-t-on aussi dans l'ésotérisme le contact avec les pouvoirs de l'Au-delà? Notre monde a faim de spiritualité. Marie Guyard, dès l'âge de sept ans, éprouvait la faim de Dieu. Grâce à l'Esprit Saint qui l'habitait depuis son baptême, elle connut très tôt le chemin vers Dieu le Père: ce chemin pour elle fut Jésus qu'elle rencontrait dans l'Église, qui lui parlait dans l'Écriture, qui l'unissait à lui-même dans la l'Eucharistie, et qui lui enseignait les mystères divins par l'action de l'Esprit Saint.
Quelles ont été les lignes de force de la prière de Marie Guyard? Comment l'a-t-elle nourrie alors qu'elle travaillait pour son beau-frère sur les quais de Tours ainsi qu'elle enseignait aux jeunes filles algonquines et françaises pendant ses premières années de la fondation de Québec durant la première moitié du dix-septième siècle? Quels sont les piliers de sa vie contemplative et apostolique?
C'est pour répondre à ces questions que j'ai choisi de réfléchir sur les fondements de la prière de Marie de l'Incarnation. Avec quelle nourriture spirituelle a-t-elle nourri sa prière et son union intime avec Dieu? Après avoir lu quelques-unes de ses Lettres et quelques commentaires sur sa spiritualité, je crois pouvoir retenir deux sources principales: tout d'abord, la Parole de Dieu, qui lui parlait dans l'Écriture Sainte. Puis, j'ajoute les sacrements, en particulier, l'Eucharistie, que Jésus a confiés à son Église pour donner à ses fidèles la vie de la grâce et qui sont célébrés dans la liturgie sacrée, la prière de l'Église. A partir de ces deux sources, l'Écriture Sainte et la Liturgie. Je montrerai brièvement comment ces sources ont influencé la vie spirituelle de Marie de l'Incarnation, tout comme elles doivent d'être les sources de la vie de prière de tout chrétien.
Paperback: $9.99 | Kindle: $7.99
TESTIMONIALS
"Par son analyse de la vie de Sainte Marie de l'Incarnation, le père Legault souligne les vraies lignes de force de l'Eglise de toujours : la Parole de Dieu à travers la Sainte Écriture et la Liturgie qui ne font qu'une seule dans la rencontre de l'âme avec Dieu." – Judith Cabaud, auteur de Eugenio Zolli: Prophet for a New World
"Le Père Michel Legault dans ce livre nous enseigne magnifiquement comment les paroles et les prières de sainte Marie de l'Incarnation peuvent améliorer notre propre vie contemporaine et nous amener à une plus grande union avec Dieu." – Dr Ronda Chervin auteur de A Widow's Walk et Trésor des femmes saintes
«Le P. Michel Legault a écrit un livre inspirant sur la façon dont la Parole de Dieu, qui nous est venue à travers l'Écriture Sainte et la Sainte Eucharistie, a éclairé la vie spirituelle de Marie de l'Incarnation. Je recommande ce livre comme une lecture spirituelle qui enrichira sans aucun doute sa vie.» – Très révérend Peter S. Kucer, MSA, auteur de Catholic Church History: Pre-Christian to Modern Times
RELATED ARTICLES
MATHIEU BOCK-CÔTÉ, "Il était une fois Marie de l'Incarnation" (27 mai 2021) Journal Montreal. Pour lire, cliquez ici.
ABOUT THE AUTHOR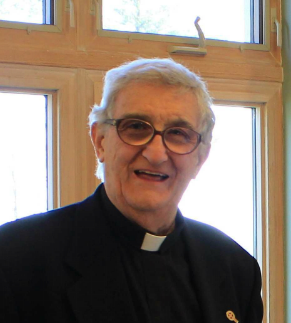 Le Père Michel Legault, prêtre de la Société des Missionnaires des Saints-Apôtres, a été pendant plus de 50 ans professeur de philosophie et a assumé  divers ministères et responsabilités au Canada, au Cameroun et aux États-Unis.
OTHER CATHOLIC SPIRITUALITY BOOKS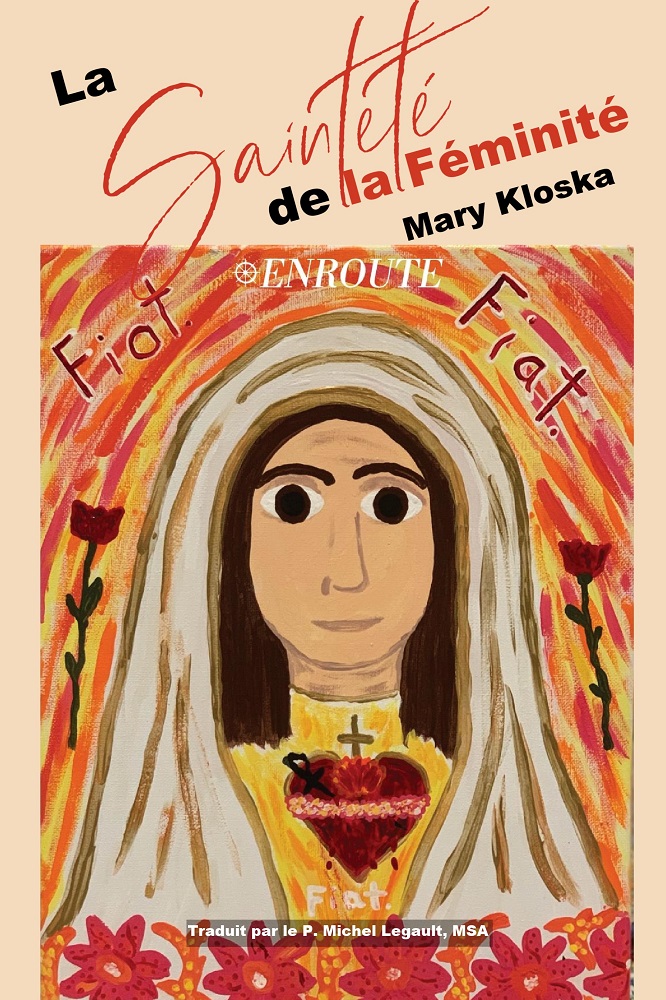 Below is a spiritual talk that Mary gave to a group of Polish youth at a retreat center in Babliniec, Poland about the Love that God has for them. It was on September 3, 2005 and is translated by Hania Przybylo. You can listen to this both in my English and Hania's...
read more