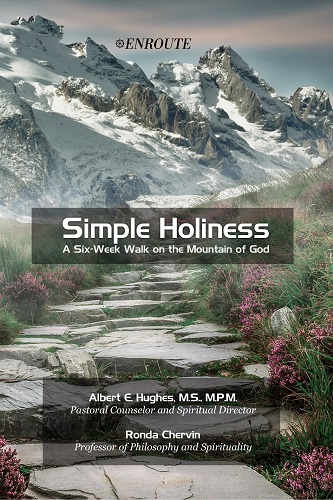 Simple Holiness
by Albert E. Hughes and Ronda Chervin
We all are called to holiness, but we may not know what holiness means or how to approach it. Do you really desire to climb the ladder of holiness? Do you seek a life of spiritual joy in union with God, no matter the ups and downs, the pains and disappointments of life? Do you want – in yourself – to approach the image and likeness of Christ? Do you want to "see" God? Do you want to be a true disciple of Jesus all the time? If your answer is yes to these questions, too, then Al Hughes and Ronda Chervin have written this for you! Within the pages of this book, you'll learn how to do six things: 1) embrace Catholic faith and culture, 2) determine where your treasure lies, 3) find and enter the narrow gate, 4) obey the revealed will of God, 5) identify God's specific will for you, and 6) embrace unconditional charity.
Paperback: $11.95 Kindle: $9.99 The Kindle versions is available now. The paperback version will be available for sale by Saturday, June 23, 2018.
Testimonials
"Jesus said, 'Whoever has seen me has seen the Father' (John 14:9) – the methods in this book on simple holiness are the eye-wear you need to see through that window Christ has opened for you." – Dr. Sebastian Mahfood, OP, Professor of Interdisciplinary Studies, Holy Apostles, Cromwell, CT
About the Authors
Albert E. Hughes (Pastoral Counselor and Spiritual Director) and Ronda Chervin, Ph.D. (Professor Emerita of Holy Apostles College and Seminary, Catholic Writer, and Media Presenter)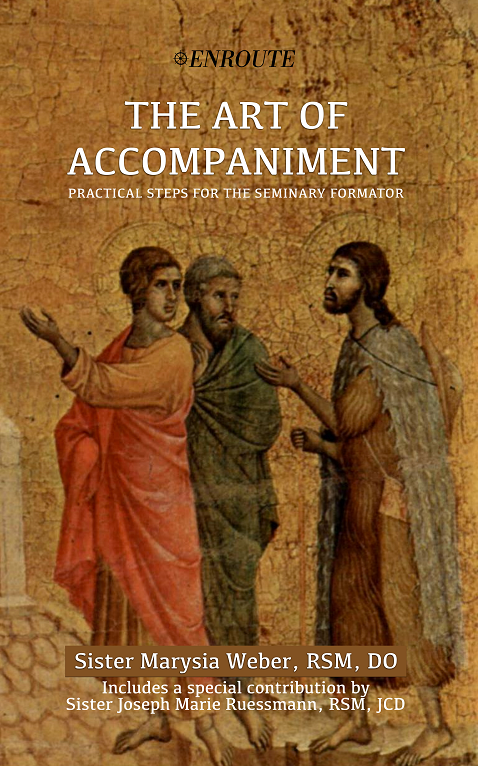 The Art of Accompaniment: Practical Steps for the Seminary Formator by Sister Marysia Weber, RSM The role of a seminary formator is to accompany the seminarian in the external forum and to discern with him, the seminary community, and larger Church...
read more