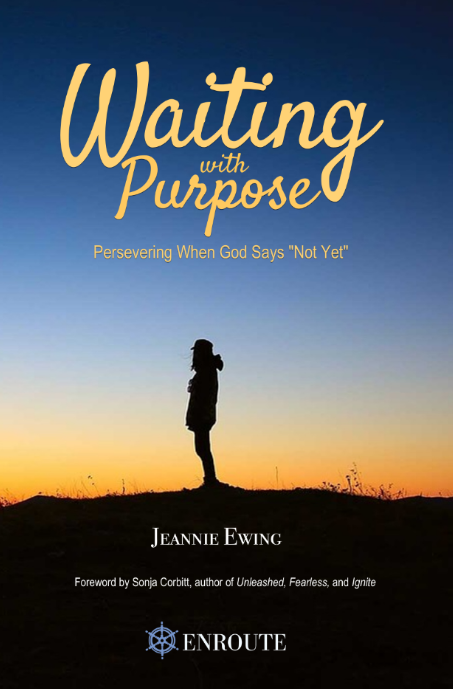 Coming Advent 2017
Paperback: This title will begin selling in hardback for $19.99 during Advent, our season of waiting, and in paperback just after Christmas for $14.99.
SPECIAL Pre-Order Promotion: 30% off of the hardback version if ordered before Advent 2017. That's cheaper than the paperback version will be! Only $13.99 plus shipping!
Kindle: $9.99 (wait for it, wait for it . . .)
---
Description: 
All of life involves waiting. We wait at stoplights. We are caught in traffic jams. We agonize over medical test results. We hang on to a much-anticipated getaway. Sometimes, we wait to finish a project, welcome a new relationship, or open our hearts to the work God has begun in us. Regardless of how often we wait or upon what, Jeannie Ewing explains with clarity and encouragement how we can use the moments of waiting in our lives to grow spiritually. Waiting with Purpose will show you why God asks you to wait and how He is speaking to you in the times when nothing seems to be happening.
---
Interviews:
With Mary Schwarz on "Rivers of Living Water" on WCAT Radio (May 4, 2017) concerning her book From Grief to Grace: The Journey from Tragedy to Triumph
Journey Home on October 16, 2017.

---
Habakkuk 2: 1-4
I will stand at my guard post, and station myself upon the rampart; I will keep watch to see what he will say to me, and what answer he will give to my complaint.

Then the LORD answered me and said: Write down the vision; Make it plain upon tablets, so that the one who reads it may run.

For the vision is a witness for the appointed time, a testimony to the end; it will not disappoint. If it delays, wait for it, it will surely come, it will not be late.

See, the rash have no integrity; but the just one who is righteous because of faith shall live.
---
Testimonials:
In this culturally relevant work, Jeannie Ewing teaches readers the meaning of waiting and how waiting for a spouse chosen by God involves a journey with God in the spiritual life. If God's timing is perfect, why not wait? Jeannie helps us to see why waiting for God's time is a time worth waiting for—a time of both hardship and blessings as we chase God's dream for us. – Cynthia Buttjer Gniadek, adjunct faculty, Holy Apostles College & Seminary, Cromwell, CT
"With beautiful prose, Ewing has crafted one of the most personal and insightful works of spirituality in recent memory. Prepare yourself to be both challenged and deeply consoled." – Shane Kapler, author of Marrying the Rosary to the Divine Mercy Chaplet and Through, With, and In Him
"Winter waiting, desert waiting, active waiting, passive waiting, missional loneliness, and more – this book presents a theology of waiting that can turn everything from annoying moments in some line or traffic jam to decades of anticipation of God's plan for your life into matchless opportunities for ongoing spiritual renewal and growth. Please pardon the paradox, but don't wait to absorb the beautiful, practical lessons of Jeannie Ewing's Waiting With Purpose: When God Says 'Not Yet.'" – Kevin Vost, Psy.D, author of Memorize the Mass! and The Catholic Guide to Loneliness
There is much to say about Ewing's book–that it is, for example, wise, insightful, and manages to say ancient truths of the spiritual life with sweet, new light–but it is most important to say that it is a book that has been decisively helpful for me in my own season of difficult waiting. Many will enjoy and benefit from the calm, steady wisdom found in Waiting With Purpose. – Kathleen Wolfe, post-graduate student at Holy Apostles College and Seminary, Cromwell, CT
---
About the Author: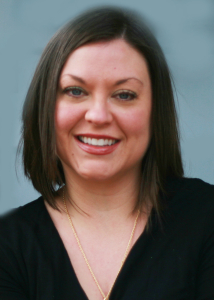 Jeannie Ewing shares her heart as a mom of two girls with special needs in Navigating Deep Waters: Meditations for Caregivers and is the author of From Grief to Grace: The Journey from Tragedy to Triumph and A Sea without a Shore: Spiritual Reflections for the Brokenhearted, Weary, and Lonely.
Jeannie is a frequent guest on Catholic radio and contributes to several Catholic magazines. Please visit her at lovealonecreates.com.