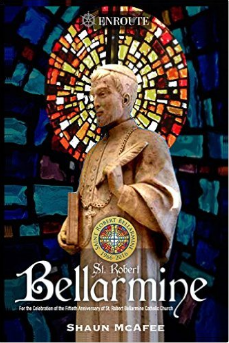 St. Robert Bellarmine
by Shaun McAfee
St. Robert Bellarmine (1542-1621) was a prolific author of the Counter Reformation and great defender of the Catholic Church. This book tells the story of the great saint who went from obscure title to become one of the most famous saints of his time.
Paperback $12.95 | $5.99 Kindle
TESTIMONIALS
I was so excited when I received a copy of this book, St. Robert Bellarmine by Shaun McAfee. He wrote this book in cooperation with current pastor, Fr. Steven Stillmunks, as a fundraiser for the 50th anniversary of the parish in 2016. McAfee begins the book with his own story of conversion and how the members of the Church, along with the then pastor Fr. Donald Shane, drew him into understanding of the Catholic faith and membership into the Church. He was welcomed into full unity with the Catholic Church on Easter Sunday 2012, with his wife following soon after. Next in the book is the 50-year history of St. Robert's Parish. McAfee covers a brief history of the pastors and what each accomplished, and includes a detailed timeline of important dates in the parish over the last 50 years. The next chapter, and the bulk of the book, covers who St. Robert Bellarmine (1542-1621) was and what made him a saint and Doctor of the Church. He was one of the Church's greatest apologists during a period when the Church was in dire need of defense from Protestants and Calvinists. McAfee includes a summary of St. Robert's most famous writing, The Art of Dying Well, which was written in 1619, when Bellarmine was close to death. This is a beautiful exhortation on how we are to live so that when we do die, we can die in holiness so that we can ultimately be with Christ. McAfee summarizes nine precepts that Bellarmine outlines, and explains the purpose of each of the sacraments and how they relate to living a holy life, and dying a "happy death". While all of St. Robert's Parish, past, present, and future, will enjoy this book immensely, everyone who would like to learn more about Robert Bellarmine, the saint, will also be pleased reading this book. It is a wonderful celebration of the life of St. Robert and has inspired me to read the writings of St. Robert Bellarmine. Be sure to pick up your copy of St. Robert Bellarmine! – Laura Hensley, parishioner of St. Robert Bellarmine Parish in Omaha, NE
ABOUT THE AUTHOR
Mr. Shaun McAfee, O.P. is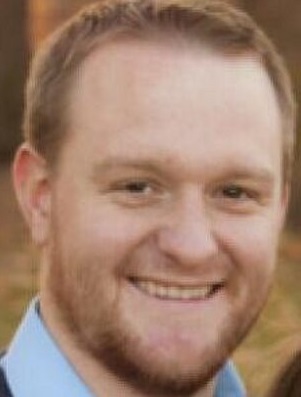 the author of Filling Our Father's House and Social Media Magisterium among other books, is the founder and editor of EpicPew.com, and contributes to many online Catholic resources.
Shaun holds a Masters in Dogmatic Theology from Holy Apostles in Cromwell, CT. He has made his temporary profession as a Lay Dominican and lives in Italy.
Shaun became a member of the Catholic Church on Easter 2012 and quickly got started talking to people about the ideas that urged him to convert, soon taking up blogging and writing in a more permanent fashion.
Shaun's writing is known for its honesty, down-to-earth approach, and a meek and humble voice in the defense of the Christian faith.
OTHER POPULAR SPIRITUALITY BOOKS
Awake with Christ: Living the Catholic Holy Hour in Your Home by Annabelle Moseley We are about to undertake an exhilarating journey together. Throughout this book, we will travel to the Mount of Olives implementing the tools of the garden as we keep the Holy Gardener...
read more