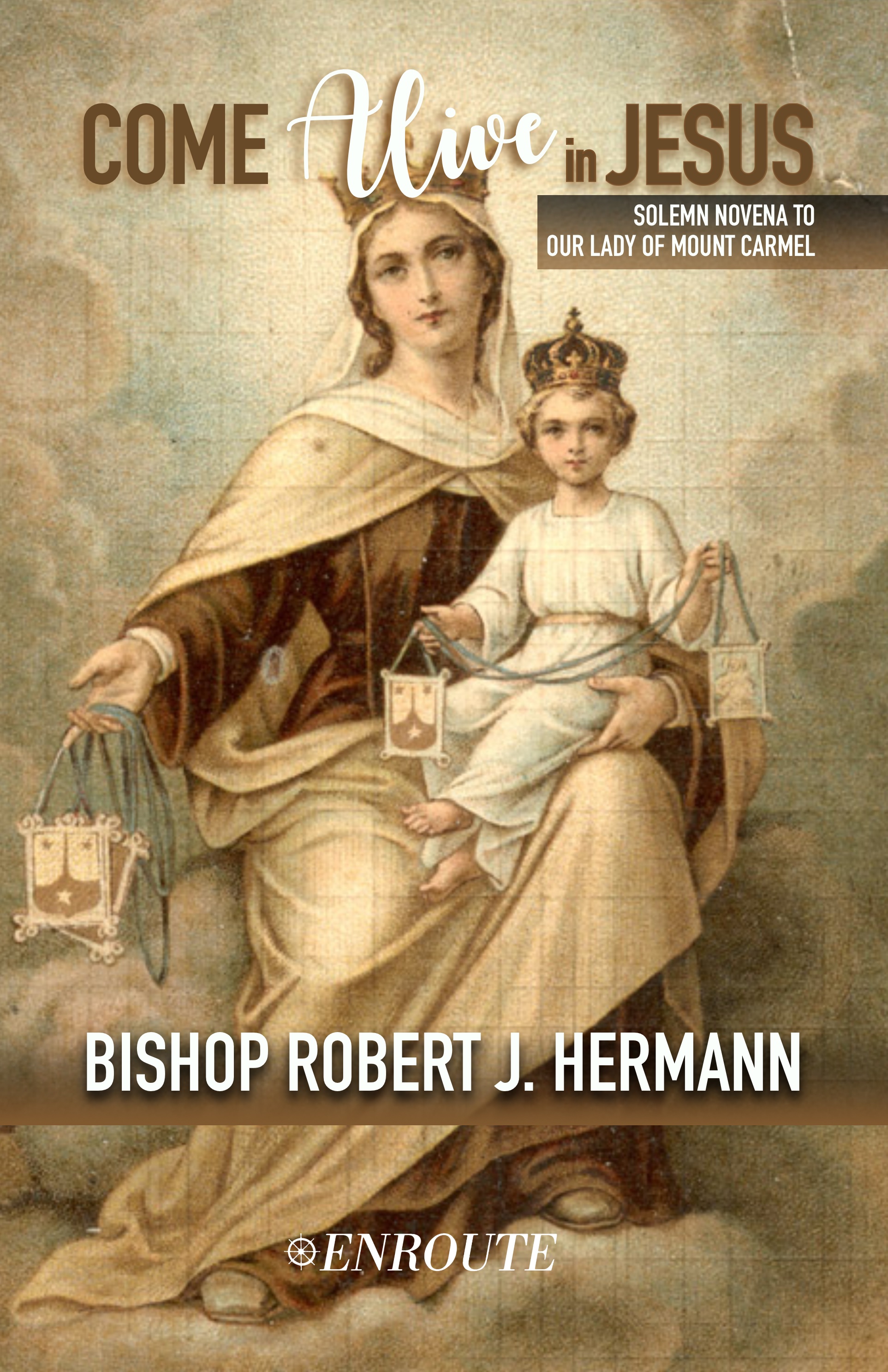 Come Alive in Jesus! Solemn Novena to Our Lady of Mount Carmel
By Bishop Robert J. Hermann
Bishop Robert J. Hermann, Auxiliary Bishop Emeritus of the Archdiocese of St. Louis, delivered nine homilies on the occasion of the Solemn Novena to our Lady of Mount Carmel that have been adapted for this book. Beginning with a response to God's Call to Holiness, Bishop Hermann teaches us how to imitate Mary in allowing God to enrich the love affair he has with us. Paperback $7.95| Kindle $5.99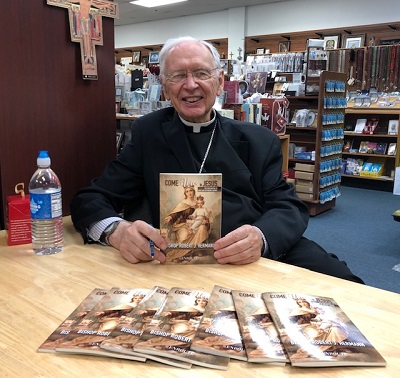 Solemn Novena to Our Lady of Mount Carmel delivered by Bishop Robert J. Hermann
TESTIMONIALS
"Come Alive in Jesus provided me with valuable insights that will help me with my main desire in life—to get closer to God. I was particularly enlightened and grateful to read Bishop Hermann's words on 'Unilateral Forgiveness' and the freedom it brings. I can see where his novel perspectives naturally lend themselves to life-changing experiences for the novice as well as the mature Christian." – Robert Hanley, Actor, Author of Do You See What I See?: Discovering the Obvious
"A love story–that's what we're living, a divine romance with the Holy Trinity and Our Lady, in every present moment, complete with battles against dragons. That's why we love fairy tales, we're created to live one! Most people don't know this, or how to live it; Bishop Hermann's booklet is a primer on this love story, from the need for interior quiet and praising God, to addressing some of the more tricky aspects, like worrying and the invisible action of evil spirits…but as he makes clear from beginning to end, in this real fairy tale-love story there is the safe harbor of the Immaculate Heart of Our Lady of Mount Carmel, who can transform each of us into Christ, into a beloved son of our Father." — Keith Berube, author of Mary, the Beloved and Mary: The Rosary, the Relationship, and Dragons.
"I love Bishop Hermann's book. It is brisk, pithy, humorous with concrete examples, but also cutting through like a two edged sword our excuses and defenses against becoming more holy." — Dr. Ronda Chervin, Emerita Professor of Philosophy at Holy Apostles College and Seminary, and co-author with Al Hughes of Simple Holiness: A Six-Week Walk on the Mountain of God
"A spiritual tour de force for every kind of retreat." – Dr. Sebastian Mahfood, OP, Lay Dominican of the Province of St. Albert the Great
ABOUT THE AUTHOR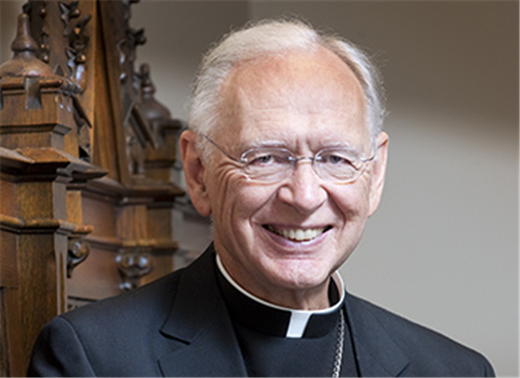 Auxiliary Bishop Emeritus Robert J. Hermann was ordained a priest of the Archdiocese of St. Louis in 1963 and ordained a Bishop in 2002.
He began his ministry in Weingarten, Missouri, and taught in the Archdiocesan high schools and taught English for twelve years at St. Louis Prep North. He also served as pastor for a total of twenty years, first at St. Andrew Parish and then at Incarnate Word Parish in Chesterfield. It was at Incarnate Word Parish that he was instrumental in starting the LIFE TEEN program. He has also had the privilege of working in the Catholic Renewal, which has impacted the lives of countless people who need this healing ministry.
After ordination to the episcopacy, he was appointed a Vicar General and Archdiocesan Administrator. In December of 2010, he became Auxiliary Bishop Emeritus.
In August of 2017, Bishop Hermann began serving as a part-time Spiritual Director at Kenrick-Glennon Seminary.
He is most grateful for the incredible opportunities God has given him to serve.
Download and Print Your Own Bookmark!

OTHER POPULAR SPIRITUALITY BOOKS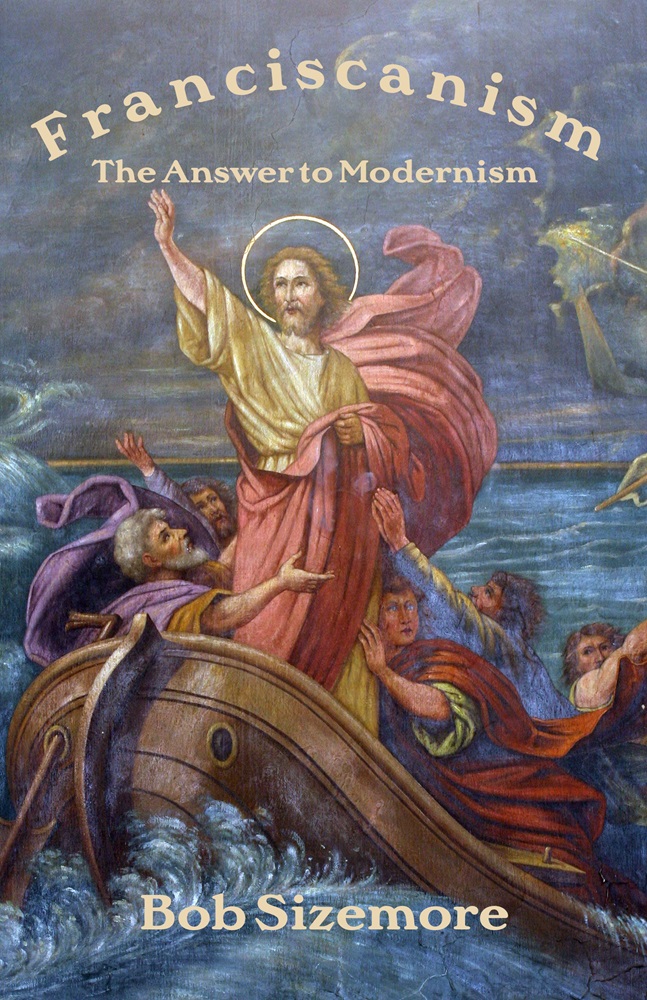 Franciscanism: The Answer to Modernism By Bob Sizemore In a culture of death, St. Francis restores us to life. This book invites the reader into Franciscanism as the answer to Modernism.   Paperback $7.99 | Kindle $2.99  TESTIMONIALS "As a Lay Dominican, I found in...
read more