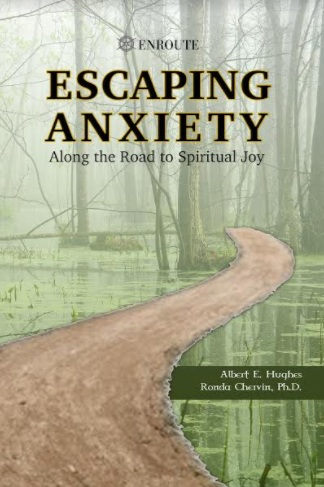 Escaping Anxiety: Along the Road to Spiritual Joy
by Albert E. Hughes and Ronda Chervin
Escaping Anxiety: Along the Road to Spiritual Joy is not a "simple" book of advice, which could turn out to be ineffective because too "pat." Instead it evolved into something that could actually be a new genre! How so? Well, have you ever seen a book of spiritual advice where confidentiality was not an issue because the directee is a co-author and, what is more, one whose personal journals throughout the years have been published! Our book takes the form of a chronicle of the process employed by a well-trained spiritual director helping a Catholic leader struggle to open herself to the graces that brought her from excessive anxiety along the road to spiritual joy. Our goals are to help readers suffering from excessive anxiety and to provide insights for any mentors of such people such as priests, religious, and lay pastoral ministers.
Paperback $14.95 | Kindle $9.99
REVIEWS
Keary, James. (2019, March 30) "Chervin shares her honest stories of anxiety, finding joy." Arkansas Catholic. To read the review, click here.
TESTIMONIALS
With anxiety and its distressing manifestations (ie: muscle tension, headaches, panic attacks, insomnia) at nearly epidemic levels, what could be more timely than a book that helps the reader move beyond this all too common anxious state which, as Alex Williams points out in his June 10, 2017, New York Times article: An Anxious Nation; "is starting to seem like a sociological condition, too: a shared cultural experience." Escaping Anxiety, a new book by Dr. Ronda Chervin, Ph.D., and Albert E. Hughes, Lt Colonel USAF, M.S., M.P.M., not only shows the reader that it is in fact possible to put anxiety "in the rear view mirror," but it will also help the reader to move… along the road to spiritual joy… which is the subtitle of the book. For me, the real "take-away" message of this remarkable and rare piece of spiritual writing was the powerful, therapeutic value of authentic love. Why did these courageous authors make themselves vulnerable by sharing this intimate process of spiritual growth? For Love! Why did Dr. Chervin initiate this dynamic exchange in the first place and then continue to push forward into spiritual growth and liberation… despite the difficulties of what was, very often, a rigorous "uphill" climb? For Love! Read this book… it will draw you into the mystery of how God is at work in our times and in our hearts! – Fr. Lawrence E. Tucker, SOLT, Author of To Whom The Heart Decided To Love; Adventures In The Father's Joy; The Prayer Of Jesus Crucified.
---
There are no coincidences with God! I was in the process of having a dental procedure and was feeling extreme anxiety and a friend shared that they had just read Escaping Anxiety. I had some some preconceptions about the book based on the title and to my surprise, through the insightful sharing of Ronda Chervin, one of the co-authors, found otherwise. I was able to have empathy for Ronda as her life story hit a similar "bitter root judgment" as mine even though our life circumstances were different. Don't be surprised if after reading this book, that you, too have the "aha" moment! – Kathy Bolanowski, Ed.D.
---
"Your book is very refreshing.  It is filled with honesty and the deep metaphors that touch life at its core." – Robert Sizemore, Sociology Professor, Therapist, Spiritual Director and Author of The Franciscan Desert Pack
---
"I found Escaping Anxiety Along the Road to Spiritual Joy constructive and enriching.  Both Al, as spiritual director, and Ronda, as directee, exhibit great honesty, humility, and openness to the reader.  I actually applied some of the personal reflections at chapters' end to my own life.  This dynamic is potentially helpful for both counseling and spiritual direction." – Marti Armstrong M.S., Counselor, Dedicated Widow, Happy Mother and Grandmother
---
"Who among us suffers no ills, no shortcomings, no inadequacies, no deficiencies? Traumas, shocks, ordeals, trials and tribulations—they all take a toll, leaving behind deep-seated but often hidden wounds. If left unattended, they manifest in various ways such as anger or anxiety. The question is not whether there is need for recovery, but when or if we will pursue it. In this book, Dr. Ronda Chervin and her Spiritual Director Albert Hughes walk their readers through the healing process in real time. It takes effort, commitment, resolve, and patience. But, there is reward for those who persevere. In addition, definitions and philosophical reflections are interspersed along the way, offering many insights as well as the hope of realizing spiritual joy as the title promises." – Dr. Jeffrey L. Romine, author of Knowledge Unto Relationship: A Biblical Destiny
ABOUT THE AUTHORS
Albert E. Hughes (Pastoral Counselor and Spiritual Director) and Ronda Chervin, Ph.D. (Professor Emerita of Holy Apostles College and Seminary, Catholic Writer, and Media Presenter, pictured here below)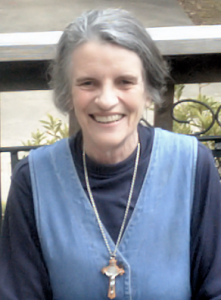 OTHER POPULAR SPIRITUALITY BOOKS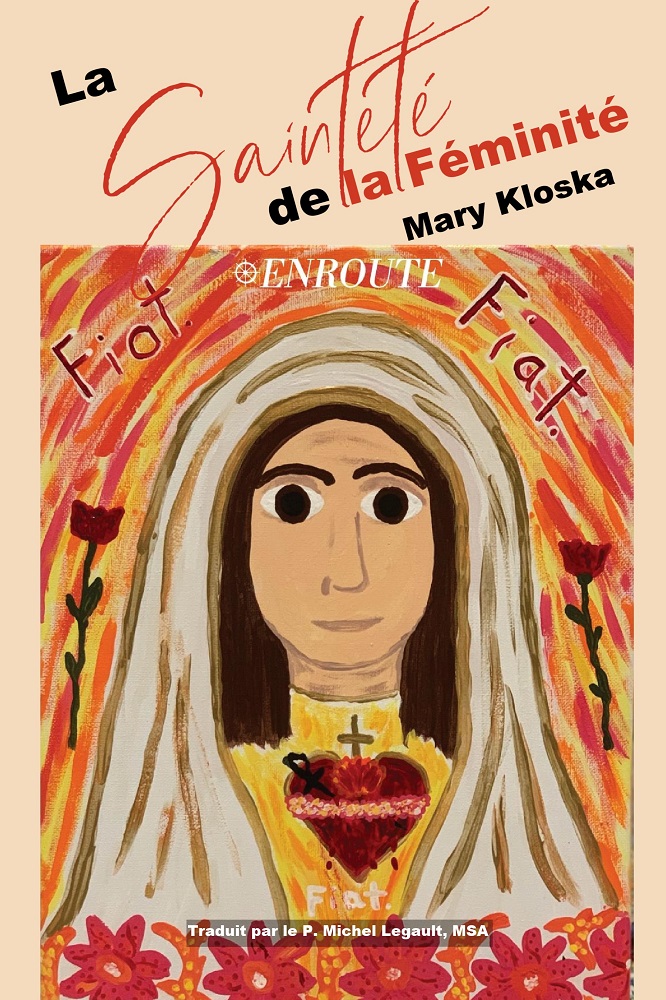 Below is a spiritual talk that Mary gave to a group of Polish youth at a retreat center in Babliniec, Poland about the Love that God has for them. It was on September 3, 2005 and is translated by Hania Przybylo. You can listen to this both in my English and Hania's...
read more