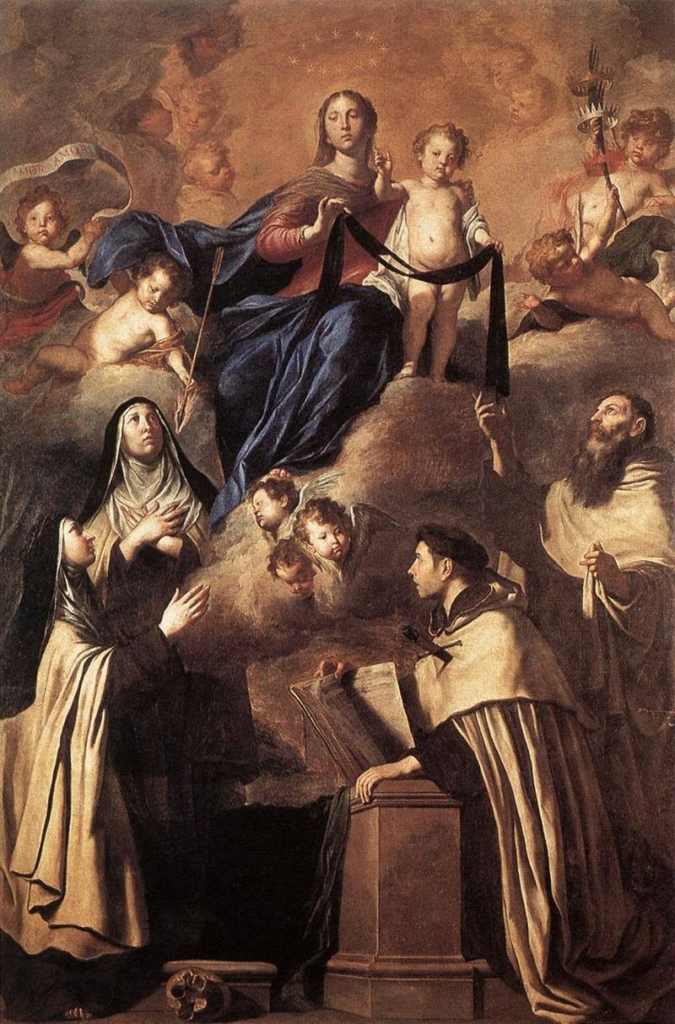 "Our Lady of Mount Carmel with Simon Stock, Angelus of Jerusalem, Maria Maddalena de'Pazzi, Teresa da Avila." Italian painter and architect Pietro Novelli (1603-1647), dated 1641.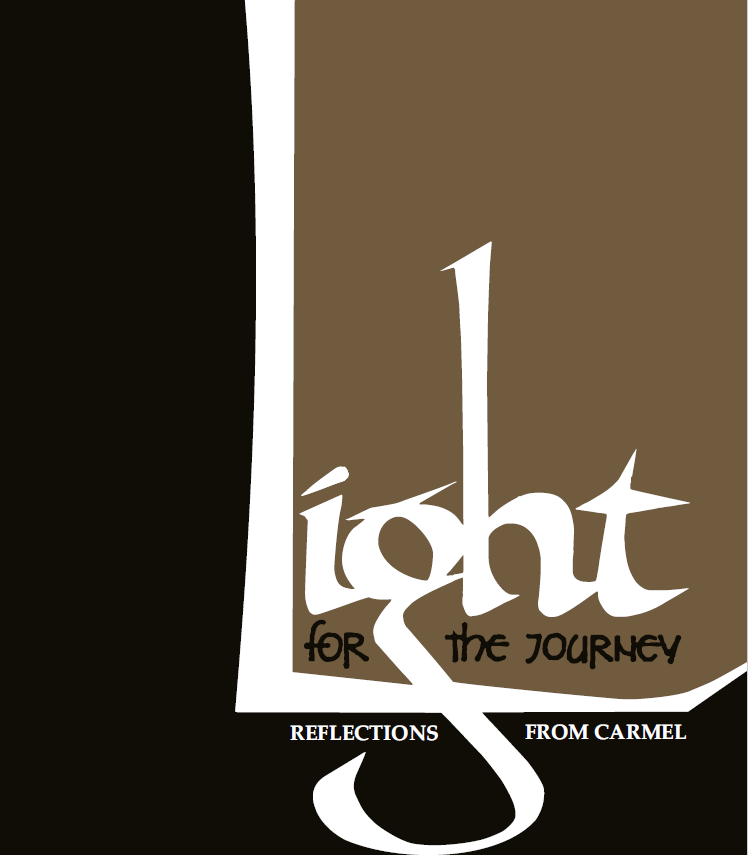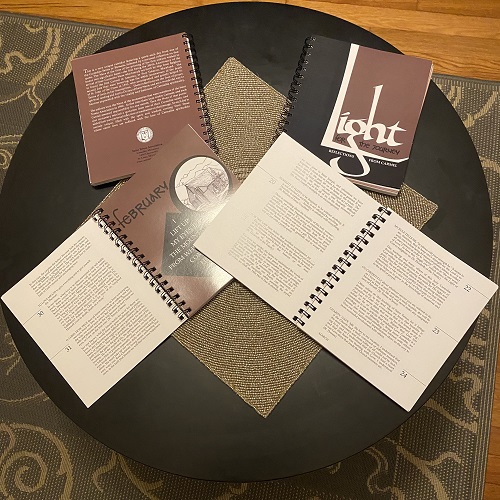 Light for the Journey: Reflections from Carmel
by the Association of St. Teresa
EVERY FAMILY ENJOYS celebrating the anniversaries of its members. Our Carmelite Mothers and Fathers, Brothers and Sisters have recently observed two significant events in the history of the Order of the Blessed Virgin Mary of Mount Carmel. The year 1990 marked the two-hundredth anniversary of the arrival of four Carmelite nuns who bravely set forth by ship from Belgium to found a new monastery in America, at Port Tobacco, Maryland. In 1991 our Order celebrated the four-hundredth anniversary of the holy death of Saint John of the Cross, the companion of our foundress, Saint Teresa of Jesus. Theirs was the challenging work of establishing the Discalced Carmelites and charting their mission of renewing the Order in the spirit of Mary and the great Prophet Elijah, our models for the double spirit of prayer and contemplation. Here, in 2021, the thirtieth anniversary of that celebration sparks the occasion for the release of a new edition of our calendar – with all the grace the 21st century has to offer – the instant gratification of a Kindle for the traveler on the go, the handy 2-day delivery of a paperback for beach-reader on a monastic shore, and the premium, deluxe new issue of a flat-layable, spiral-bound, glossy-paged, multi-color gift book for the scholar's desk. 
From the fountain of Elijah on Mount Carmel there has poured forth a river of living spiritual water, overflowing its boundaries and coursing down through the riverbeds of the centuries even unto our present day. Expressions of praise of God, descriptions of spiritual graces, explanations of Sacred Scripture—all these and more have issued forth from the minds and hearts of hundreds of Carmelites living in many different countries and expressing their thoughts in a variety of languages. Our contemporary Carmelite nuns have reflected upon some of these passages and, in this small book, have shared with us their own thoughts arising from their personal experience of life in Carmel.
Each Sister had an opportunity to choose a passage and comment upon it. You will find reflections made by young Carmelites now in their period of formation, and by others who have lived the life for many more years, and have already celebrated their Golden Jubilee. Perhaps you will feel prompted to add a few more lines, the fruit of your own meditation. We did not choose to add footnotes or give sources; this is rather a family-style book in which we informally pondered the messages of those who have preceded us. Then, one day, we shall all meet and embrace in the Eternal Kingdom to continue our vocation of expressing our praise, gratitude and love.
Kindle: $9.99 | Paperback: $14.95 | Glossy Spiral-Bound Version: $19.95 plus $6 shipping
If you're looking for a beautiful gift version, seek no further than the glossy spiral-bound version that lays flat on the desk with the wisdom of Mount Carmel rising from the calendar pages at every downward glance. Order your copy now via this PayPal link below, and the Carmelite charisms will soon begin to guide your spiritual journey home!
Testimonials
Forthcoming.
ABOUT THE AUTHOR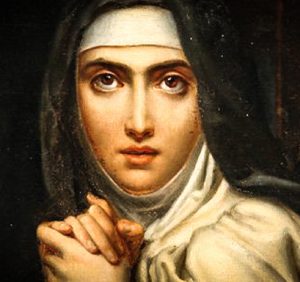 The Association of Saint Teresa was formed in response to the directives given by the Second Vatican Council, which encouraged our Carmelite contemplative communities to join with others for mutual support and assistance during the long period of renewal. The unique heritage of each of our member Carmels has been enriched by our interchange with the other monasteries in our Association.
It is our mutual hope and prayer that you will join with us day by day, not only in reading thereflections, but also by uniting with us in our continuing prayer for all who seek the Lord—and for all who have found Him and are working and praying to make His Love better known to those whom He has come to lead back to Our Heavenly Father.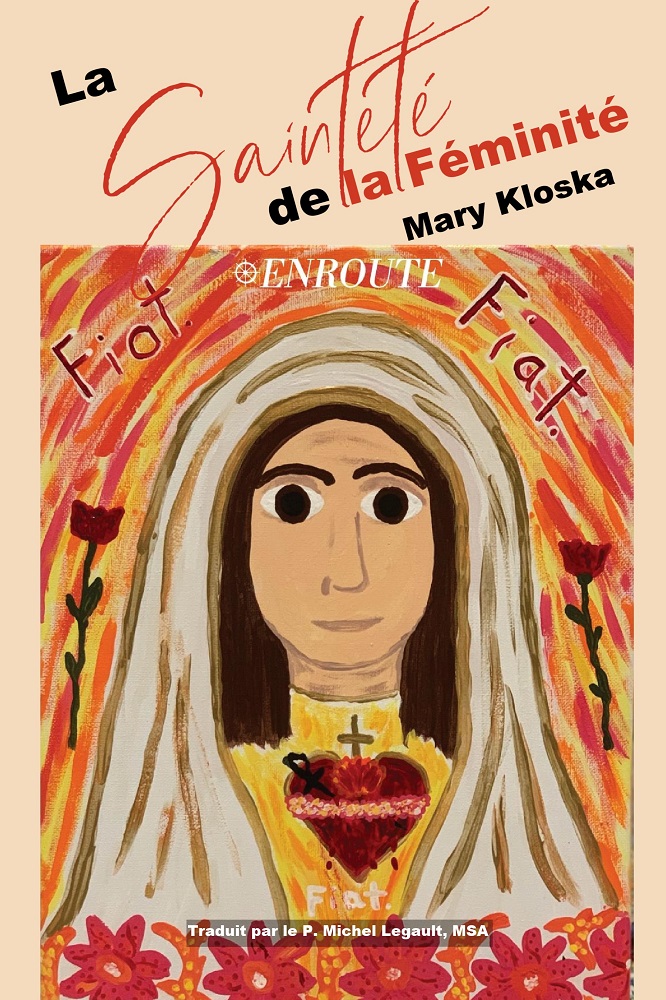 Below is a spiritual talk that Mary gave to a group of Polish youth at a retreat center in Babliniec, Poland about the Love that God has for them. It was on September 3, 2005 and is translated by Hania Przybylo. You can listen to this both in my English and Hania's...
read more