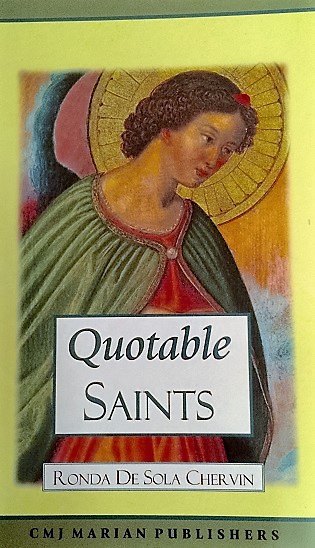 Quotable Saints
Ed. Dr. Ronda Chervin
These memorable quotes of the saints and hundreds more are uniquely organized by theme in this uplifting treasury. In each chapter, you follow a particular theme and journey with the saints as they provide just the right word of wisdom or encouragement in wrestling with doubt and triumph in faith – in experiencing a range of emotion, including sadness and joy, anger and peace, courage and fear. Brief introductions to each chapter provide a couple of stories from the lives of saints that model the journey for us. Quotable Saints is an inspiring treasury for devotional reading and an invaluable reference for teachers and pastors, at home or in the office.
Get your free copy today! Just pay shipping by clicking on the PayPal link below. 
BOOK CLUBS
For orders of 10 or more, contact the publisher at contactus@enroutebooksandmedia.com for a 50% discount and free shipping.
TESTIMONIALS
A gem. Perfect to take with you when you meditate! – Benedict Groeschel, C.F.R., Author, 
The Reform of Renewal
.
---
This is a book that both heals and guides the pilgrim soul. It introduces seekers to the lives and sayings of women and men through whom the Holy Spirit addresses the truth that makes us free. – Susan Muto, Author, Pathways of Spiritual Living
ABOUT THE AUTHOR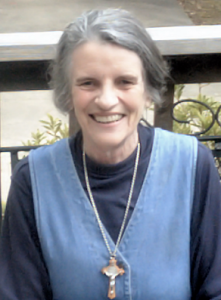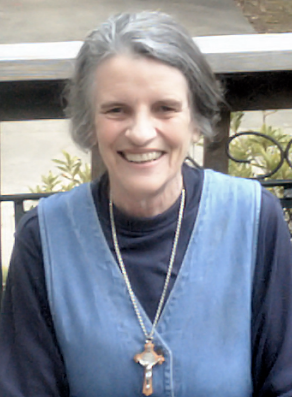 Ronda Chervin has a Ph.D. in philosophy from Fordham University and an M.A. in Religious Studies from Notre Dame Apostolic Institute. She is a convert to the Catholic faith from a Jewish but atheistic background. She has been a professor at Loyola Marymount University, St. John's Seminary of the Los Angeles Archdiocese, Franciscan University of Steubenville, Our Lady of Corpus Christi, and presently teaches at Holy Apostles College and Seminary in Connecticut. More than fifty books of hers have been published by Catholic presses in the area of philosophy and spirituality. Dr. Ronda presents on EWTN and Catholic radio. Her many books include Becoming a Handmaid of the Lord, Seeking Christ in the Crosses & Joys of Aging, Catholic Realism and Voyage to Insight.
OTHER POPULAR SPIRITUALITY BOOKS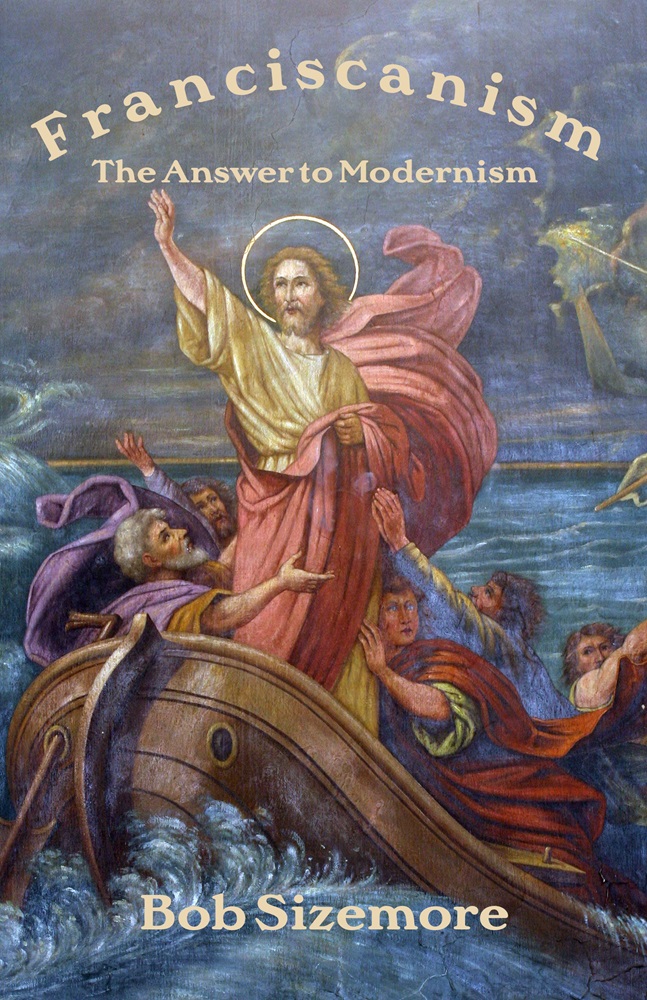 Franciscanism: The Answer to Modernism By Bob Sizemore In a culture of death, St. Francis restores us to life. This book invites the reader into Franciscanism as the answer to Modernism.   Paperback $7.99 | Kindle $2.99  TESTIMONIALS "As a Lay Dominican, I found in...
read more