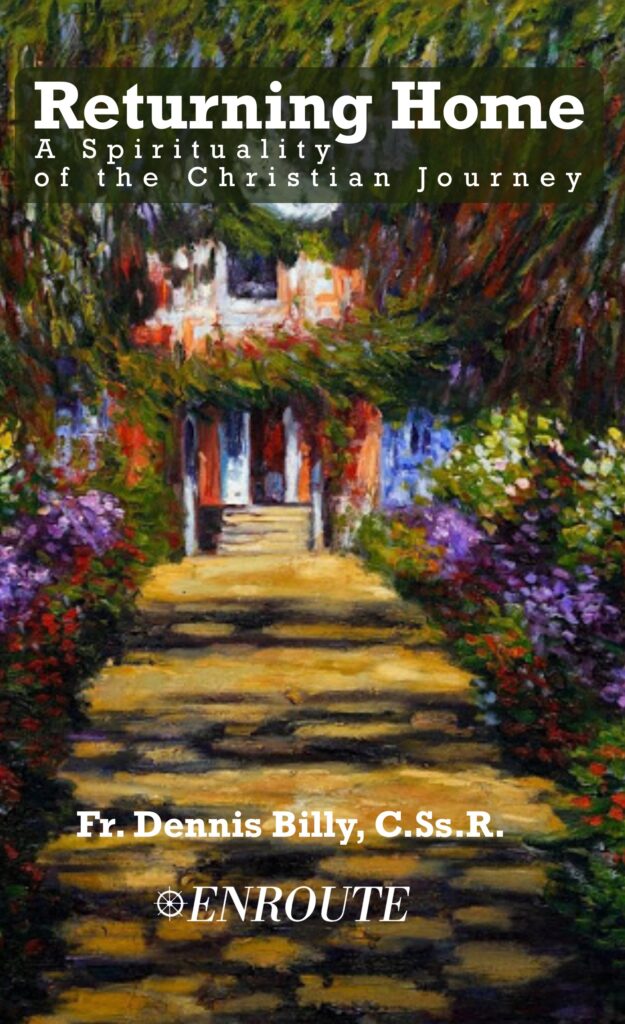 Returning Home: A Spirituality of the Christian Journey
The spiritual life has often been presented in terms of a journey because it is all about finding our way to God. For Christians, the spiritual journey has to do with following Christ into the mystery of the divine because he knows the way to the Father. We walk in his footsteps because we know that our happiness is intimately related to our journey into the mystery beyond the pale of death. We were made for God. Our happiness lies in him alone.
This book, which is about our spiritual journey, focuses specifically on our destination. We all long to go beyond ourselves. We all yearn for transcendence. What is more, we all want to be happy. We all wish to find rest in something greater than ourselves. Whether we believe in him or not, on some level, we also all long for God.
Paperback: $12.95 | Kindle: $9.99
TESTIMONIALS
"Fr Dennis Billy, CSsR, brings together his extensive experience as a spiritual director and retreat master, erudition, impressive credentials in moral theology and spirituality, and his skills as a writer and poet in this wonderful book on the spiritual journey. As with any authentic spiritual journey, the pilgrimage in this book is told with generosity and simplicity unfolding profound truths of how God has called us to Himself and accompanies us along the way. It is a treasure for anyone no matter where they might be on the journey home." — Dcn Peter Lovrick, Professor of Homiletics and Director of Diaconate Formation, St. Augustine's Seminary, Toronto. Author of Proclaiming in a New Season: a Practical Guide to Catholic Preaching in the New Evangelization
"'We were made for God. Our happiness lies in him alone. Life is a journey that should lead us into the Heart of God – ultimately culminating in sharing an eternity with Him in heaven.' These are the basic themes that summarize the work of Fr. Dennis J. Billy, C.Ss.R. in his book,

Returning Home: A Spirituality of the Christian Journey

. Within this retreat, Fr. Billy does a splendid job in guiding the reader through a simple, yet profound, reflection on the meaning of life. He explains how each soul was created by God in love in order to reach an eternal destiny with Him in heaven. Beginning with basic principles, he extrapolates these tenets by applying them practically to the reader's pilgrimage to God, regardless of where the reader is on his or her own faith journey. This retreat would be helpful both to beginners by outlining why God created them and how they can grow in their relationship with Him as well as by those more advanced in the spiritual life by offering many reflection points through which the Holy Spirit could powerfully guide them personally deeper into the heart of God."

– Mary Kloska, author of The Holiness of Womanhood
"In this significant spiritual book, Fr. Billy explains that throughout life, every human being is on a spiritual journey to return home to Heaven, to be in the presence of God forever. As I read Fr. Billy's book, I thought of every human being who has lived, is living, or will live, a virtual ocean of humanity, all traveling towards Heaven. Some limp and carry a heavy burden of sin; others skip along, overconfident in their spirituality; many want to go on their knees, on the roughest part of the road, to do penance for their mortal sins. Still others stroll along because they want to see where everyone is going; and some drag the things that mean the most to them in this life. And yet others try to forge a different path. In five chapters, Fr. Billy gives us the information we need to successfully navigate this journey. Although each and every person's journey is unique in some ways, Fr. Billy clearly shows us the aspects we have in common. He gives us the signposts we must follow – and that makes this book an important spiritual aid." — Dr. Cynthia Toolin-Wilson, STL, MFA, Chief Academic Officer, and Professor of Dogmatic and Moral Theology, at  Holy Apostles College and Seminary, Memoirist, Radio Show Host  
ABOUT THE AUTHOR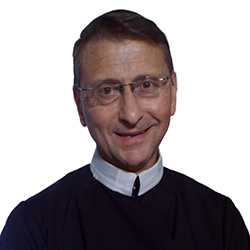 Fr. Dennis J. Billy, C.Ss.R., is Professor Emeritus of the history of moral theology and Christian spirituality at the Alphonsian Academy of the Pontifical Lateran University in Rome and currently serves as The Robert F. Leavitt Distinguished Service Chair in Theology at St. Mary's Seminary & University in Baltimore. An American Redemptorist of the Baltimore Province, Fr. Billy has advanced degrees from Harvard University, the Pontifical University of St. Thomas (Angelicum), and the Graduate Theological Foundation. The author of numerous books and articles on a variety of religious topics, he is also active in his order's retreat apostolate and in the ministry of spiritual direction.
OTHER POPULAR SPIRITUALITY BOOKS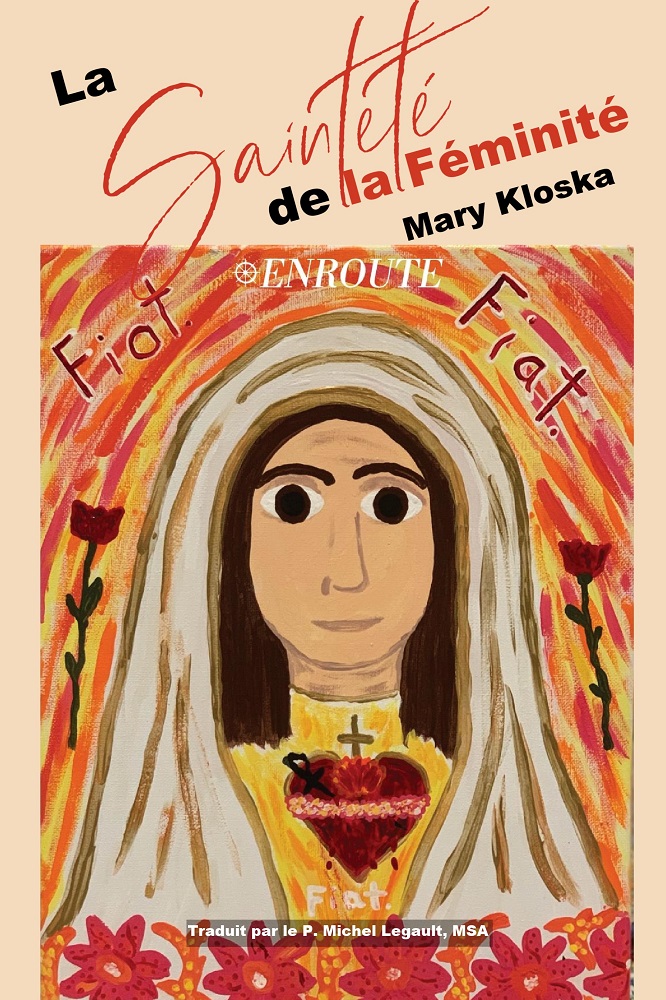 Below is a spiritual talk that Mary gave to a group of Polish youth at a retreat center in Babliniec, Poland about the Love that God has for them. It was on September 3, 2005 and is translated by Hania Przybylo. You can listen to this both in my English and Hania's...
read more