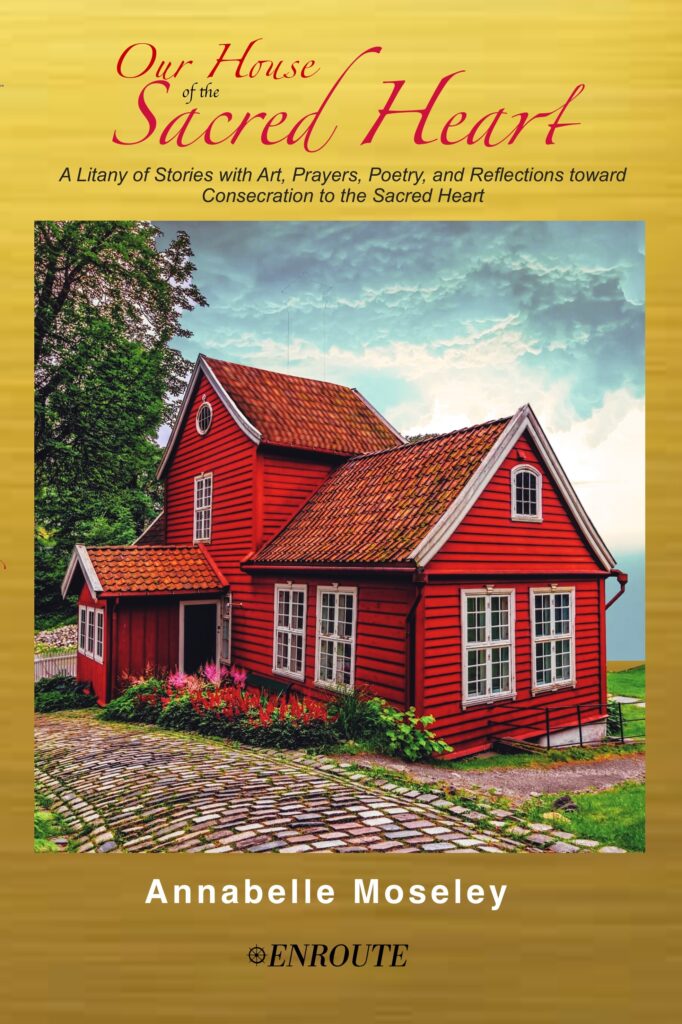 Our House of the Sacred Heart: A Litany of Stories with Art, Prayers, and Reflections
by Annabelle Moseley
Our House of the Sacred Heart is a groundbreaking collection of 33 true stories of five generations of a family formed in the Sacred Heart of Jesus through their connection to an unforgettable house. As you enter into the heart of this book, you are invited into that house and offered hospitality through time-tested stories of growth in the Faith, transiting the various gateways of life. You will be praying the Litany of the Sacred Heart while reading this work of reparation, one lesson at a time, and at book's end, consecrate yourself to the Sacred Heart of Jesus. You will be guided to a poignant understanding that you are being called to your true home— held and forged within the Sacred Heart of Jesus, which does not fade or crumble with the passing of time.  Whatever your story, no matter how painful, be assured that God has left signs and symbols along the way— clues to guide you to His Heart. This book, complete with beautiful prayers, devotions, art, poetry, and reflections, will teach you to spot and follow those clues, and discover your own spiritual autobiography, culminating in consecration to the Sacred Heart.
Paperback: $19.95 | Kindle: $9.99 | Full Color Hardback: $39.95
Annabelle's WCAT Radio Shows – "Destination: Sainthood" and "Then Sings My Soul"
Interviews
John Harper, Morning Air, "Hour 2-Sacred Heart Devotion, Catholic School Closures??, Fatherhood, Sunday Gospel Reflection" [starts after the 2-minute mark] (June 19, 2020)
John Harper, Morning Air, "Pandemic Small Business Impact, Families returning to new "Normal, The Ascension, Honoring Mary" [starts after the 37-minute mark] (May 21, 2020)
John Harper, Morning Air, "Power of Divine Mercy, COVID-19 Stories from the Field, Honoring the Holy Eucharist, Quarantine Update from Italy" [starts after the 15-minute mark] (April 15, 2020)
John Harper, Morning Air, "Monday Lenten Group and keeping routine during pandemic, Writing Letters to God" [starts after the 25-minute mark] (March 30, 2020)
John Harper, Morning Air, "The psychology of pandemics, Lenten booster shot, Honoring St Joseph" [starts after the 35-minute mark] (March 11, 2020)
John Harper, Morning Air, "Bishop Stika and his Ad Limina Visit, Love in your Marriage, Holy Family Devotions" [starts after the 14-minute mark] (February 11, 2020)
John Harper, Morning Air, "Helping Persecuted Christians, Siblings Closer Together, Holy Name Devotion, OneLifeLA" [starts after the 24-minute mark] (January 15, 2020)
John Harper, Morning Air, "David Daleiden Case, Gift of Priestly Celibacy, The Presentation of Mary, Role of Health Sciences in our Catholic culture" [starts after the 34-minute mark] (November 21, 2019)
John Harper, Morning Air, "Religious Education, Newman Centers, Our Lady of the Rosary, Helping Those with Addictions" [starts after the 25-minute mark] (October 8, 2019)
Watch Annabelle's part on Masterpieces, a film on Amazon Prime! Click the image below for access!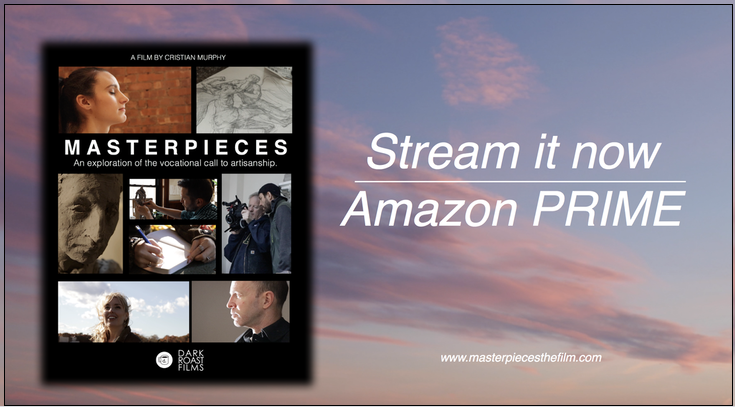 TESTIMONIALS
"This deeply personal witness from Annabelle Moseley draws the reader into the intimacy of faith. In sharing her own heart, poetry, art, reflection, and prayer, she helps each of us find a welcome and a home in the Sacred Heart of Jesus."  — Bishop Richard Henning, Auxiliary Bishop of the Diocese of Rockville Centre, New York
"Annabelle Moseley's 

Our House of the Sacred Heart

is not simply good Catholic theology of the Sacred Heart but a work of art that raises the reader into the

summum bonum

of truth, beauty, and goodness."

— Matt Fradd, Pints with Aquinas
"In her inspirational book Our House of the Sacred Heart, Annabelle Moseley promotes devotion to the Sacred Heart of our Lord Jesus. She does so by encouraging us to take refuge in His Sacred heart for "the Sacred Heart is our home." May the prayerful reading of this devotional book increase love for Jesus Christ and inflame a desire to spread the Good News that in the midst of this often chaotic world we all have a loving, caring home, the Sacred Heart of Jesus." — Very Rev. Peter Samuel Kucer, MSA, author of A Brief Historical Survey of Marian Devotion and Theology
"Our House of the Sacred Heart is, quite simply, brilliant. It's brilliant in the sense of genius, in the sense of uniqueness, and in the sense of imparting divine light, wisdom, and warmth. Moseley invites the reader into the home of her grandmother, the kind of home that is a sort of incarnation of our heavenly home: cozy, warm, full of love and kind words, a place of safety in storms. By drawing the reader into her family, and from life to death, she leads deeply into the Sacred Heart of Jesus, and in doing that, brings the reader to comprehend in a new way the incredible reality of Home. And it's personal: she poses questions, lovely questions, that cause the reader to open up to God's grace like a flower to the sun. You won't be the same after reading this book, and you will want to go back to it again and again. Through the lens of her stories and, as I say, those "lovely questions," you will never see home, life, suffering, death, family, friends, underlined books, dishes and tea cups, cemeteries, and yes–runs in stockings– in quite the same way, and your heart will be closer to Heaven…and you will be incredibly happy because of it." –Keith Brant Berube, PhD candidate, author of the books Mary, the Beloved; Mary: The Rosary, the Relationship, and Dragons; and A Love Letter to Mary
ABOUT THE AUTHOR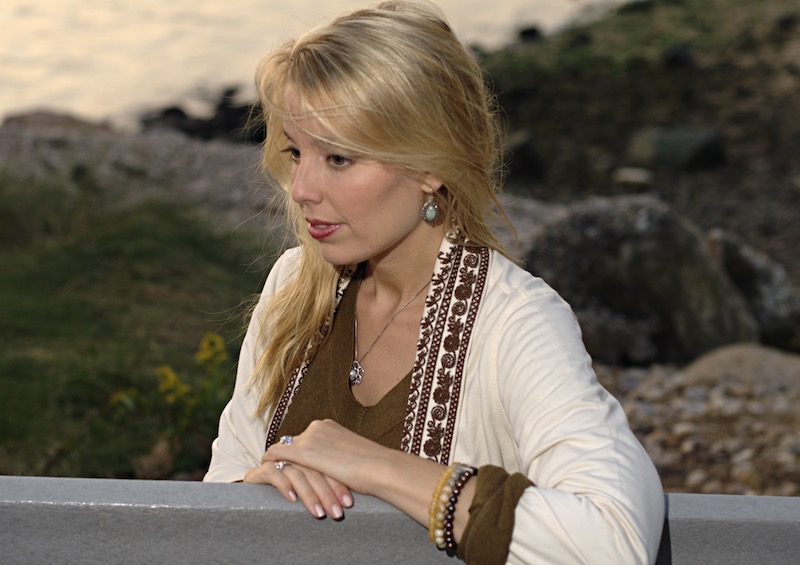 Annabelle Moseley is an award-winning American poet, author of nine books, including Sacred Braille: The Rosary as Masterpiece through Art, Poetry, and Reflections, Professor of Theology and host of the Catholic radio shows and podcasts on Sacramental Living: "Then Sings My Soul," and "Destination: Sainthood — Journey to the Great Cloud of Witnesses," on WCAT Radio. Moseley's work as a poet is featured as one of five artists profiled in the 2019 Documentary Film, Masterpieces, about the vocational call of the arts. This film is available to view through Amazon Prime and Formed On Demand (formed.org).
Moseley has won the titles of Walt Whitman Birthplace Writer in-Residence (2009-2010) and 2014 Long Island Poet of the Year. She teaches at St. Joseph's College in New York and at St. Joseph's Seminary (Dunwoodie, NY) where she specializes in the field of Theological Aesthetics with an emphasis on the intersection between theology and literature. Moseley has led various retreats and workshops for the Diocese of Rockville Centre, New York, and is the founder of Desert Bread (desertbread.org), a series of lectures on faith and the arts that concludes with sharing a meal and taking a collection of canned food donations for local food pantries. Moseley is a frequent columnist for the Catholic online magazine, Aleteia.
Born on the Feast of Our Lady of the Rosary, Annabelle Moseley was baptized at the Church of St. Louis de Montfort (a saint known for his special devotion to the Rosary). Raised on the North Shore of Long Island, Moseley continues to reside there, grateful for the domestic church she has built with her husband and their children.
OTHER CATHOLIC SPIRITUALITY BOOKS
Medjugorje: My Lifelong Journey with Our Lady, Queen of Peace by Penny Abbruzzese On June 24, 1981 in Medjugorje, Our Lady began appearing to six children. She identified Herself as the Blessed Virgin, Queen of Peace. Her message to the visionaries was: "I have come...
read more