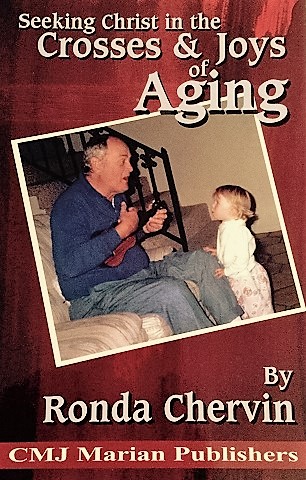 Seeking Christ in the Crosses & Joys of Aging
by Dr. Ronda Chervin
BOOK CLUBS
For orders of 10 or more, contact the publisher at contactus@enroutebooksandmedia.com for a 50% discount and free shipping.
TESTIMONIALS
An inspiring look forward from the perspective of age 60 and the new sources of joy such an age might bring. – Dr. Sebastian Mahfood, OP, co-author with Dr. Ronda Chervin of Catholic Realism.
OTHER POPULAR SPIRITUALITY BOOKS
Shared Miracle Stories of the Dominican Chapter of Mary Mother of Dominic and Friends of Cedaredge Ed. by Mrs. Helen R. Hawkins, OP This is a book that invites us to share our miracles with one another. Why does God use or allow miracles? First, a miracle is an action...
read more