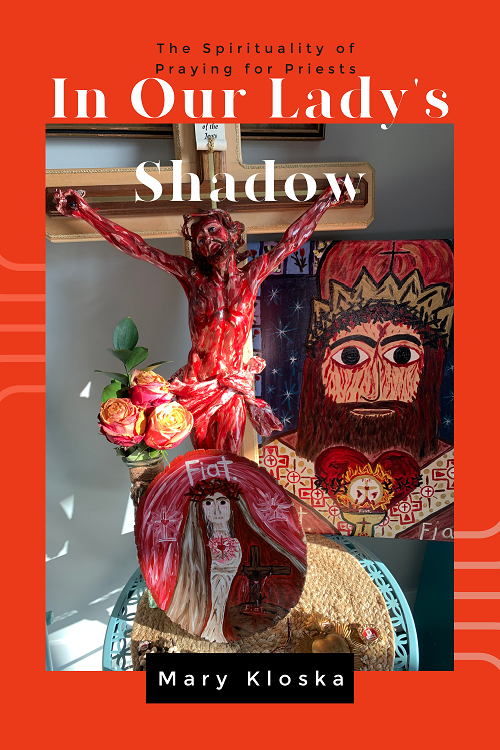 Mary Kloska speaks to a 'Seven Sisters' Group about her book In Our Lady's Shadow (May 21, 2021)
In Our Lady's Shadow: The Spirituality of Praying for Priests
by Mary Kloska
In Our Lady's Shadow–the Spirituality of Praying for Priests is a guide for women, taking them deep into a meditation upon the relationship between Our Lady and Jesus, the Eternal High Priest. It reflects on the development of their relationship–from His Childhood (as 'Little Jesus Crucified'), through His Mission and Passion (where Our Lady was His Helpmate and Gift), to His Resurrection and life with Her in eternity. Through this meditation, the reader not only comes to know more deeply the relationship of Mary with Her Son, but also Her role in helping all men called to the priesthood. By entering into Our Mother's spirituality of praying for priests, the reader is taught the best way to spiritually accompany priests as a spiritual mother, sister, daughter, and friend. 
Paperback: $14.95 | Kindle: $9.99
Support Mary's work! Sign-up today for a monthly donation to her through her Patreon account by clicking the image below!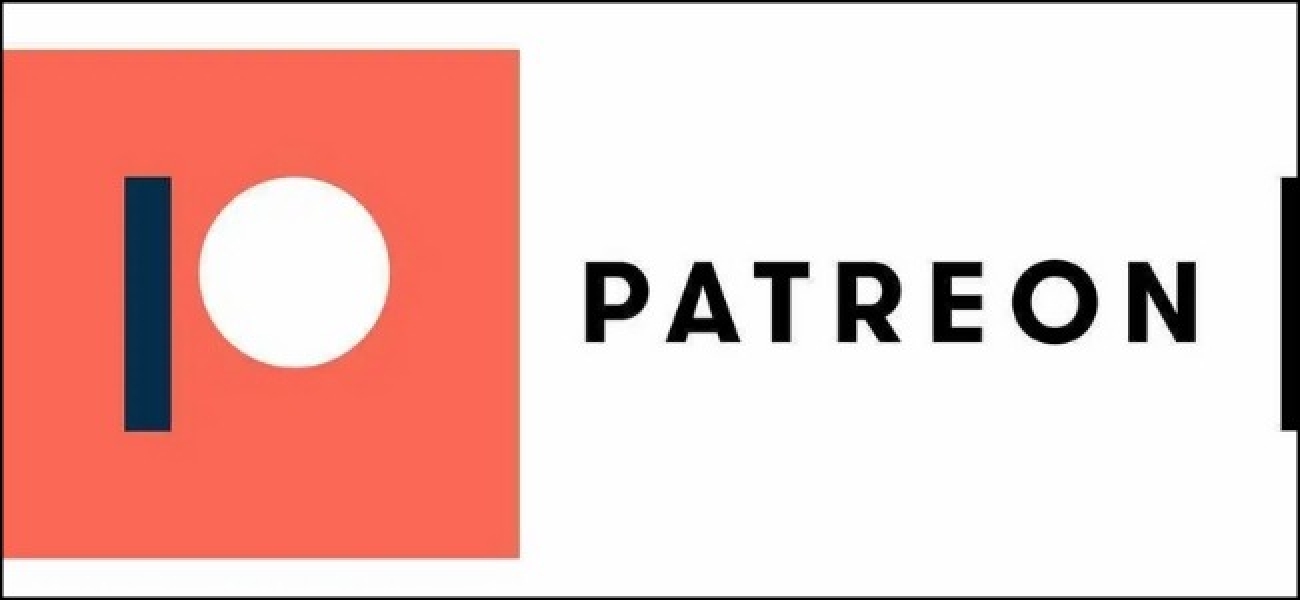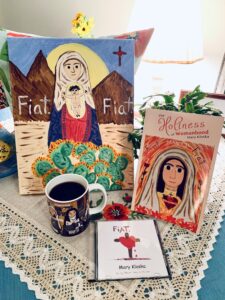 Buy a pillow and email mahfood@wcatradio.com a photo of you holding it, and I'll post your photo on this page with your message to Mary.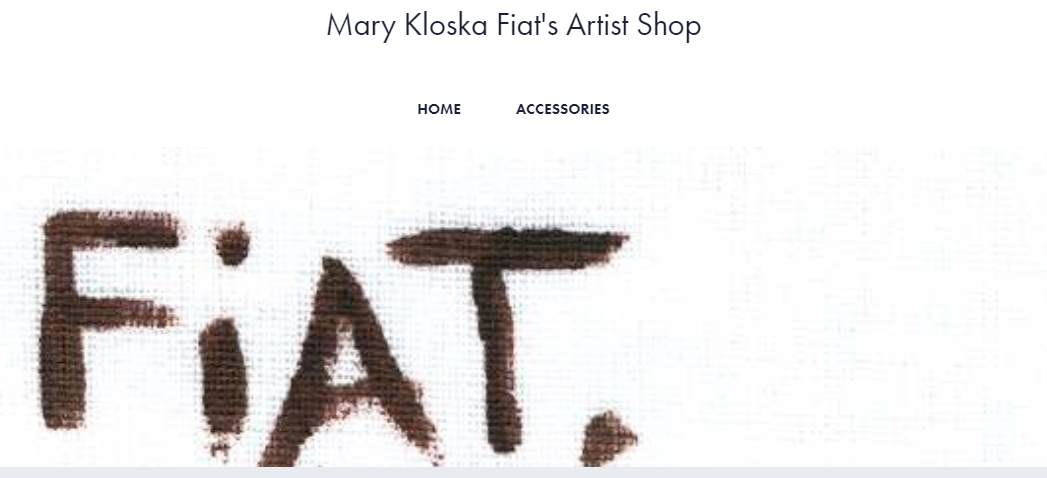 The Heart of Fiat Crucified Love
TESTIMONIALS
"As the prayers of Saint Monica for her wayward son helped Augustine to become a great saint, the prayers of women help priests to likewise grow in holiness, our universal calling echoed every time we celebrate Mass and recite along with the angelic choir in heaven, 'Holy, Holy, Holy Lord God of Hosts.' May many women be inspired by this book to pray for the holiness of our priests." – Very Rev. Peter Samuel Kucer, MSA, author of

A Brief Historical Survey of Marian Devotion and Theology
"Mary Kloska's book In Our Lady's Shadow – The Spirituality of Praying for Priests is one of the most motivational contemporary Catholic books I have ever read. In our time of crisis in the Church, it is of vital importance that we be praying for priests in a way even more intense than before. Read it! It may enrich your own spiritual life in a way you cannot predict." – Ronda Chervin, Ph.D., retired Catholic Philosophy Professor, author of numerous books, and  presenter on EWTN and Catholic Radio
"Published on International Women's Day, Mary Kloska's new book… IN OUR LADY'S SHADOW: The Spirituality of Praying for Priests… is a timely reflection on the beautiful mission that women in particular have of praying for priests. At a time when many women find themselves confused regarding their role in society and their place in the Church… the Body of Christ… the author points out the special, maternal giftedness of womanhood and the wonderful spirituality that flows from this reality. The author reminds women that, contrary to popular opinion, it is "littleness" that makes the biggest difference in this world." – Fr. Lawrence Edward Tucker, SOLT… author of The Prayer of Jesus Crucified; Adventures in the Father's Joy!; To Whom the Heart Decided to Love; The Redemption of San Isidro.
"What a tremendous consolation to Jesus it must have been to have His tender Mother there to support him with all her love and prayers throughout his priestly life, and especially on his way to Calvary. How much more do her other beloved priest sons need this Mother of consolation and mercy accompany them while they fulfill their priestly roles. I believe this book, "In our lady shadow: The spirituality of praying for priests" will inspire, those who read it, to fulfill our Lady's urgent request to pray for priests in the spirit of Mary, the mother of Jesus, the Mother of priests and Queen of apostles. May all the love in the hearts of Jesus, Mary and Joseph fill the hearts of every priest to overflowing!" – Bob Cantoni, host with Bob Carter of WCAT Radio's "If You Know Mary, Then You Know Jesus"
"This book is a wonderful resource for young men studying for the priesthood, a beloved parish priest or priest friend, as well as anyone who feels drawn to pray for priests. It is a treasure trove of insight and gold mine of inspiration, so needed in this challenging modern world."

– Theresa Thomas, Family Columnist, Mother of nine, and author of Big Hearted (Scepter)
"As a mother of small children and someone dedicated to praying weekly holy hours for priests, this book helps me to love more deeply the devotions of priests and how much they need our prayers. I am so pleased to have it as a guide. A very special book!" – Amelia Colone, wife, mother and member of the Seven Sisters Apostolate of weekly adoration for priests 
ABOUT THE AUTHOR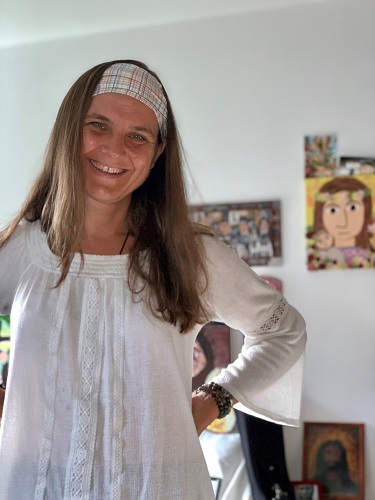 Mary Kloska is from Elkhart, Indiana. She was raised in a huge Polish family (12 brothers and sisters) along with a lot of foster babies and other needy people in and out of the house. She presently has 70+ nieces and nephews.  She has lived a very unique life. Upon graduating from Notre Dame in 1999 she spent almost 20 years in the missions serving the poor (including orphanages) as well as praying as a consecrated hermit all over the world –Siberia, Nigeria, Tanzania, South Africa, Philippines, Mexico, the Holy Land and all over Europe as well. Although she spent a lot of time away in silence praying, ironically she loves children and is very fun and outgoing when it comes to serving young adults, as well as the little ones. She also spent her time in the missions giving retreats, doing simple catechesis, leading prayer groups, giving spiritual direction, helping in deliverance, changing diapers, feeding babies and cleaning floors. After spending intense time serving in a mission she would withdraw for periods of 'retreat' as a hermit (including three years as an official diocesan hermit with vows under a Bishop.) The last few years she has spent as a fulltime nanny to infant triplets, twins and several large families. She speaks many languages (poorly) and enjoys playing guitar, painting icons, baking, gardening, reading, writing and simply filling in where there is the greatest need in the Church. Her WCAT Radio program, "The Heart of Fiat Crucified Love," may be found here.
OTHER CATHOLIC SPIRITUALITY BOOKS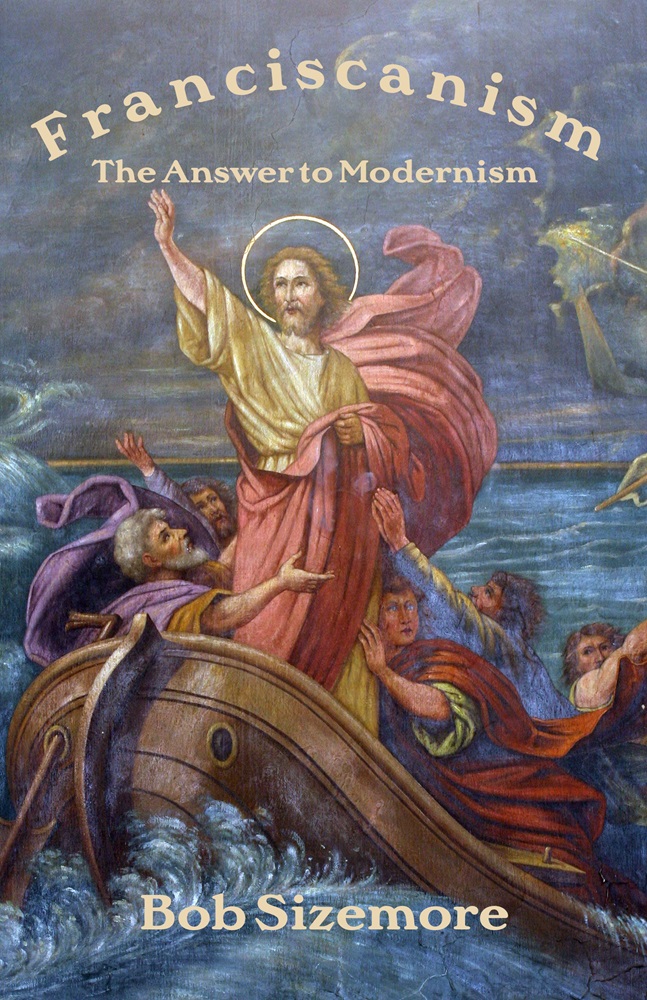 Franciscanism: The Answer to Modernism By Bob Sizemore In a culture of death, St. Francis restores us to life. This book invites the reader into Franciscanism as the answer to Modernism.   Paperback $7.99 | Kindle $2.99  TESTIMONIALS "As a Lay Dominican, I found in...
read more