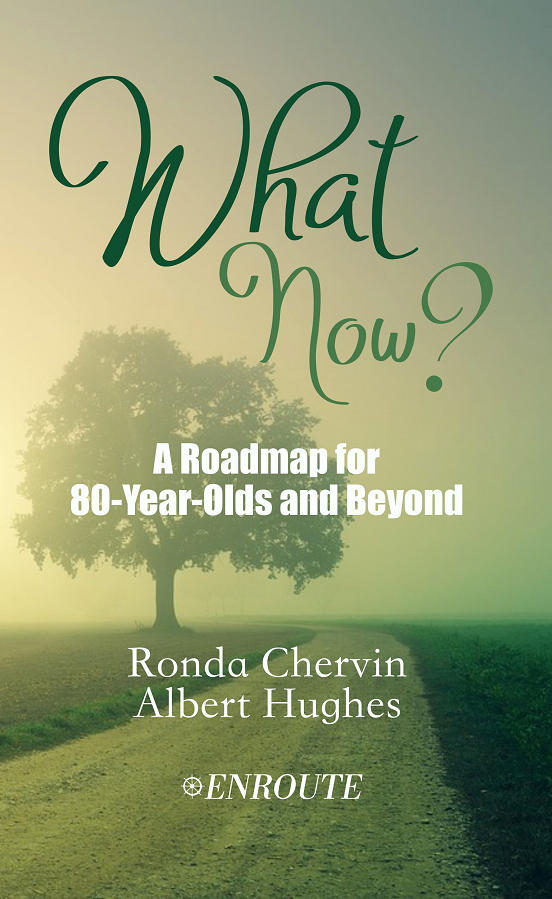 What Now?: A Roadmap for 80-Year-Olds and Beyond
by Ronda Chervin and Albert E. Hughes
The purpose of this roadmap is to provide Christian insight and inspiration to those 80 years or older. May it be a help to you on your 80-plus journey!
Paperback: $14.95 Kindle: $9.99
Testimonials
"'Life begins at 80!' my octogenarian great-grandmother used to tell me as she boarded planes and ships and traveled the world until her passing at age 89. She lived her 80s to their fullest, and Chervin and Hughes show you how you can, too!" — Dr. Sebastian Mahfood, OP, Provost, Sacred Heart Institute, Huntington, NY
"Rare does an entry point for spiritual and practical wisdom gathered in one book rise to the level these authors provide, let alone for 80 year olds! Ladies and Gentlemen, be prepared for sensate soaring, with pen in hand for notes, as you digest the nuggets you will find when you turn these pages!" — David E. Dowd
About the Authors
Albert E. Hughes, M.A., M.P.M (Pastoral Counselor and Spiritual Director) and Ronda Chervin, Ph.D. (Professor Emerita of Holy Apostles College and Seminary, Catholic Writer, and Media Presenter)
Come Alive in Jesus! Solemn Novena to Our Lady of Mount Carmel By Bishop Robert J. Hermann Bishop Robert J. Hermann, Auxiliary Bishop Emeritus of the Archdiocese of St. Louis, delivered nine homilies on the occasion of the Solemn Novena to our...
read more