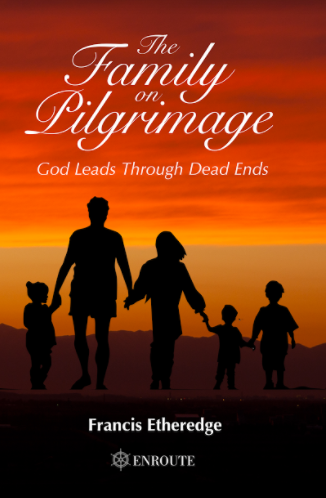 The Family on Pilgrimage: God Leads Through Dead Ends
by Francis Etheredge
Restless, bitter beyond hope, an unconscious pilgrim becomes conscious at forty that failing to find himself was the moment God awaited to give a sinner the gift of faith, transforming agonies of searching into a decision to marry, work, unfold a family life, and witness to the help of God. The Good Shepherd enables our communion with one another, so this book has grown immeasurably through the witness of others.
Paperback: $14.95 | Kindle: $9.99
OTHER POPULAR SPIRITUALITY BOOKS
Sacred Braille: The Rosary as Masterpiece through Art, Poetry, and Reflections by Annabelle Moseley What better gift could Our Lady have given us than the Rosary? The Rosary is sacred braille in that it is a miraculous juxtaposition of a...
read more