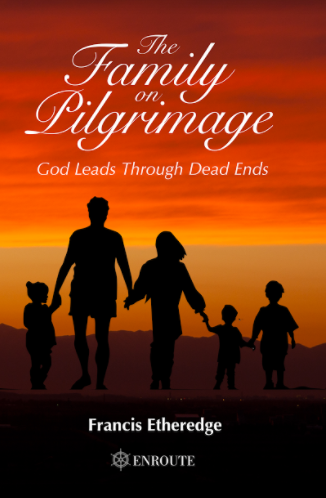 The Family on Pilgrimage: God Leads Through Dead Ends
by Francis Etheredge
Restless, bitter beyond hope, an unconscious pilgrim becomes conscious at forty that failing to find himself was the moment God awaited to give a sinner the gift of faith, transforming agonies of searching into a decision to marry, work, unfold a family life, and witness to the help of God. The Good Shepherd enables our communion with one another, so this book has grown immeasurably through the witness of others.
CONTENTS
Prologue: The Holy Family in the life of the Family; Scripture; and Pilgrimage
Alberto Guiterrez: An Experience of Evangelization
General Introduction
Part I: An Unexpected Beginning; Part II: A Comment on the Structure as a Whole; Part III: A General Introduction to Each Chapter (III)
Corinna Turner: A Pilgrimage to Walsingham and its Relationship to a New Religious Congregation and to Providence
Chapter One 
An Unconscious Pilgrim Becomes Conscious: A Prose account of the Beads of Pilgrimage (Part I); The Family on Pilgrimage (Part II); and the Life-Cycle Poems (Part III: I-V)
Alan Soares: Pilgrimage and a Dialogue with God Leading to the Vocation to Marriage
Clare Hill: Pilgrimage throughout 81 Years of Life and The Teams of Our Lady
Chapter Two
In Pilgrimage to the Coming of the Word: Part I: Three Poems: Our Mother of the Incarnation; Bread of Love, Wine of Glory; and Christmas; Part II: A Prose Account of the Enlightening Work of the Word of God; and Part III: The Gifts of Pilgrimage
Dominic Quirke: An Experience of Pilgrimage and a Relationship to God Leading to a Vocation to the Priesthood
Chapter Three 
The World Youth Day Pilgrimage to Cracow: Fundraising and Obstacles (I); General Impressions and a Particular Conversation in Europe (II); and the Gift of a Catechesis on Edith Stein in a Polish Carmelite Convent (III)
Grace, Teresa and Peter Etheredge: World Youth Day Pilgrimage Experiences (Cracow, 2016)
Chapter Four
Part I: A Pilgrimage to the Truth that Heals: On Coming to the Sacrament of Marriage; Part II: On the Woman Caught in Adultery and the Love Expressed in Christ the Word; Part III: "Be Open to Life": "Abstract Norm" or "Embodied Word"?
Alan Soares: Evangelization and the Help to the Family
Chapter Five
Writing as a Pilgrimage of Work: Part I: "My Words Bled" and "A Day in the Life of a Student"; "Meals"; Part II: Success is Steering through the Setbacks; Part III: Writing a Way Forward
Corinna Turner: An Experience of Pilgrimage and Thoughts on Martyrdom
Epilogue and a Final Poem: "Bruised or Well Used Words?"
Postscript: An Experience of an Evangelizing Fool for God
ABOUT THE AUTHOR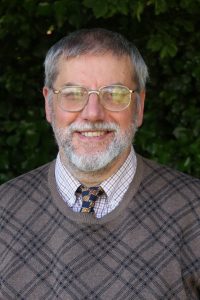 Mr. Francis Etheredge is married with eight children, plus three in heaven.
He is the author of Scripture: A Unique Word, and a trilogy From Truth and Truth (Volume I-"Faithful Reason"; Volume II-"Faith and Reason in Dialogue"; Volume III-"Faith Is Married Reason"), all of which are published by Cambridge Scholars Publishing; The Human Person: A Bioethical Word is immeasurably enriched and complimented by Forewords from eight writers: one to the book as a whole and one to each of the seven chapters."
Francis is currently a freelance writer and speaker and his "Posts" on LinkedIn can be viewed here. Poetry; short articles; autobiographical blog; excerpts from books; and "Philosophize: A Ten Minute Write."
He has earned a BA Div (Hons), MA in Catholic Theology, PGC in Biblical Studies, PGC in Higher Education, and an MA in Marriage and Family (Distinction).
Enjoy these additional articles by Francis Etheredge:
OTHER POPULAR SPIRITUALITY BOOKS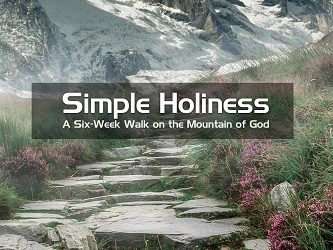 Simple Holiness by Albert E. Hughes and Ronda Chervin We all are called to holiness, but we may not know what holiness means or how to approach it. Do you really desire to climb the ladder of holiness? Do you seek a life of spiritual joy in union with God,...
read more